25th Session of the Sri Lanka – EU Joint Commission
The 25th Session of the Joint Commission between Sri Lanka and the European Union was convened in Colombo on 09 May 2023, in a constructive and cordial atmosphere. It reviewed bilateral relations ranging from reconciliation, human rights, trade, development cooperation, climate change & environment, sectoral cooperation, international security cooperation and cooperation in multilateral fora. The meeting was co-chaired by Ms. Aruni Wijewardane, Secretary of the Ministry of Foreign Affairs of Sri Lanka, and Ms Paola Pampaloni, Deputy Managing Director for Asia and the Pacific at the European External Action Service of the EU. The Joint Commission met at an important juncture for Sri Lanka in its 75th anniversary of independence. Sri Lanka briefed the EU side regarding the important social and economic stabilization process over the past year. The EU side commended Sri Lanka on the resilience of its democratic institutions, and the government's progress in stabilizing the economy. The Sri Lanka side updated on the cases before the Supreme Court in response to a question made by the EU regarding the conduct of local government elections. With regard to economic recovery, the Sri Lanka side updated the EU on the recent approval of the Extended Fund Facility by the IMF, and expressed Sri Lanka's appreciation to the EU and Member States for the support extended. It was noted that Sri Lanka has already initiated fiscal, monetary and governance reforms, as well as measures to mitigate the economic impact of these reforms on the poor and vulnerable. The EU agreed on the significance of efficient targeted social safety nets, welcomed that the planned reforms include stronger measures against corruption, and emphasized the importance of independent institutions. The EU welcomed the 21
st
Amendment, which would further enhance democratic governance. The meeting took note of the outcome of the Working Group on Governance, Rule of Law and Human Rights on 28 October 2022 and the importance of following up on its conclusions. On the new Anti-Terrorism Bill, Sri Lanka informed that the Ministry of Justice was seeking the observations of the public and other stakeholders with a view to amending the Gazetted Bill before submitting it to Parliament
.
Sri Lanka's ongoing consultation process with all relevant stakeholders is aimed at adopting a legislation in line with international standards, which could soon replace the Prevention of Terrorism Act (PTA). The EU appreciated the commitment of Sri Lanka to further release PTA detainees and urged Sri Lanka to refrain from using the PTA. Both parties agreed on the importance of empowering civil society while providing necessary space for their functioning in all its diversity. Further, EU reiterated its continued commitment to support Sri Lanka in justice reform and reconciliation, and welcomed Sri Lanka's update on the country's cooperation in international fora including its recent participation in the UPR Review under the 4
th
 Cycle in February 2023 and 6
th
 Periodic Review under the ICCPR in March 2023. The EU noted Sri Lanka's continued cooperation and constructive engagement with the UN on the Universal Periodic Review. The EU encouraged Sri Lanka to continue its engagement with the Human Rights Council and its mechanisms. Sri Lanka further updated on its reconciliation efforts, such as the new initiative of a domestic Truth and Reconciliation commission, release of land and resettlement of IDPs and the functioning of the independent offices: the Office on Missing Persons (OMP), the Office for Reparations (OR) and Office for National Unity and Reconciliation (ONUR). While acknowledging the efforts made, the EU encouraged the continued consultation with victims and all stakeholders, and underlined the importance of independence and effective functioning of these Offices.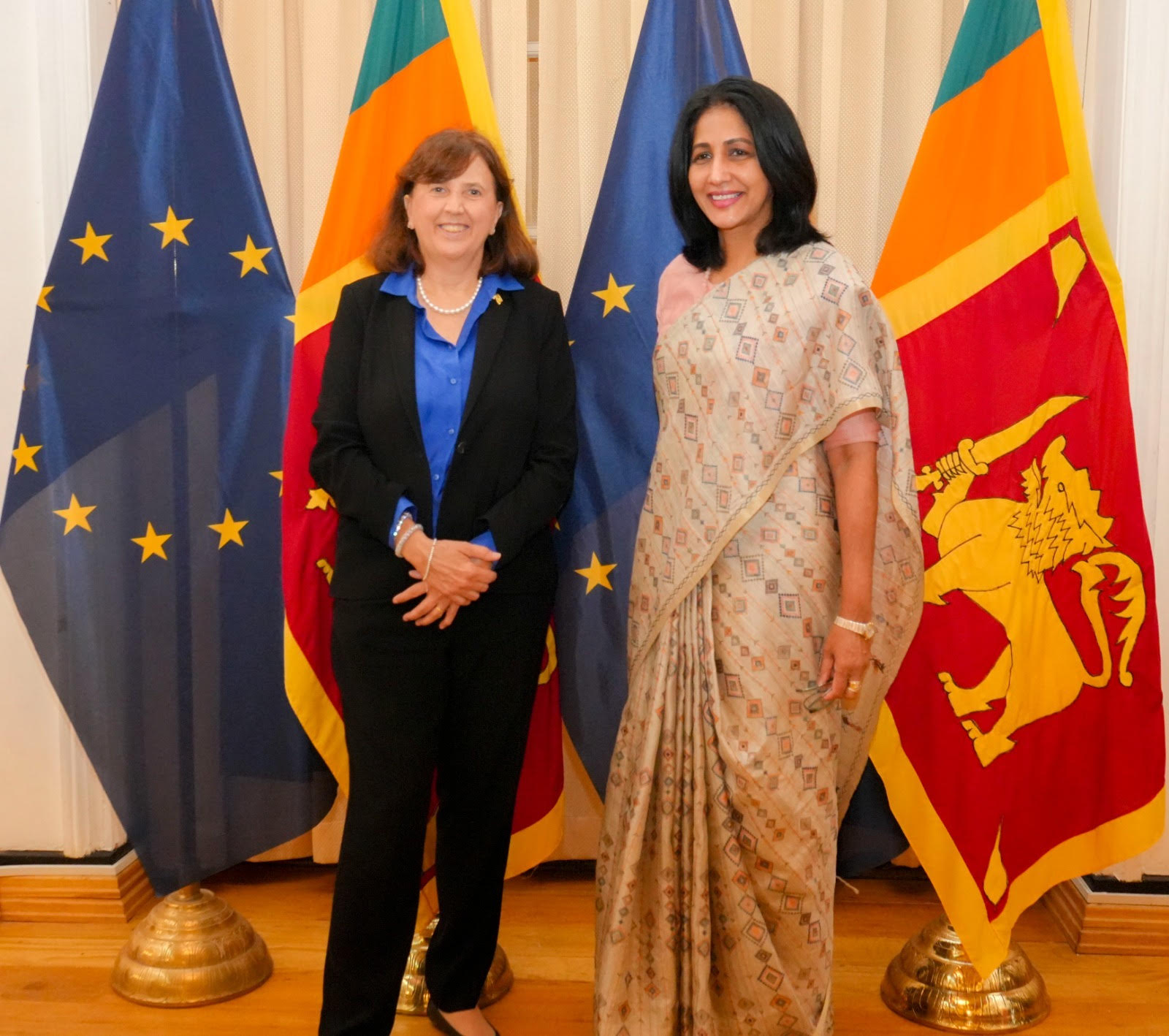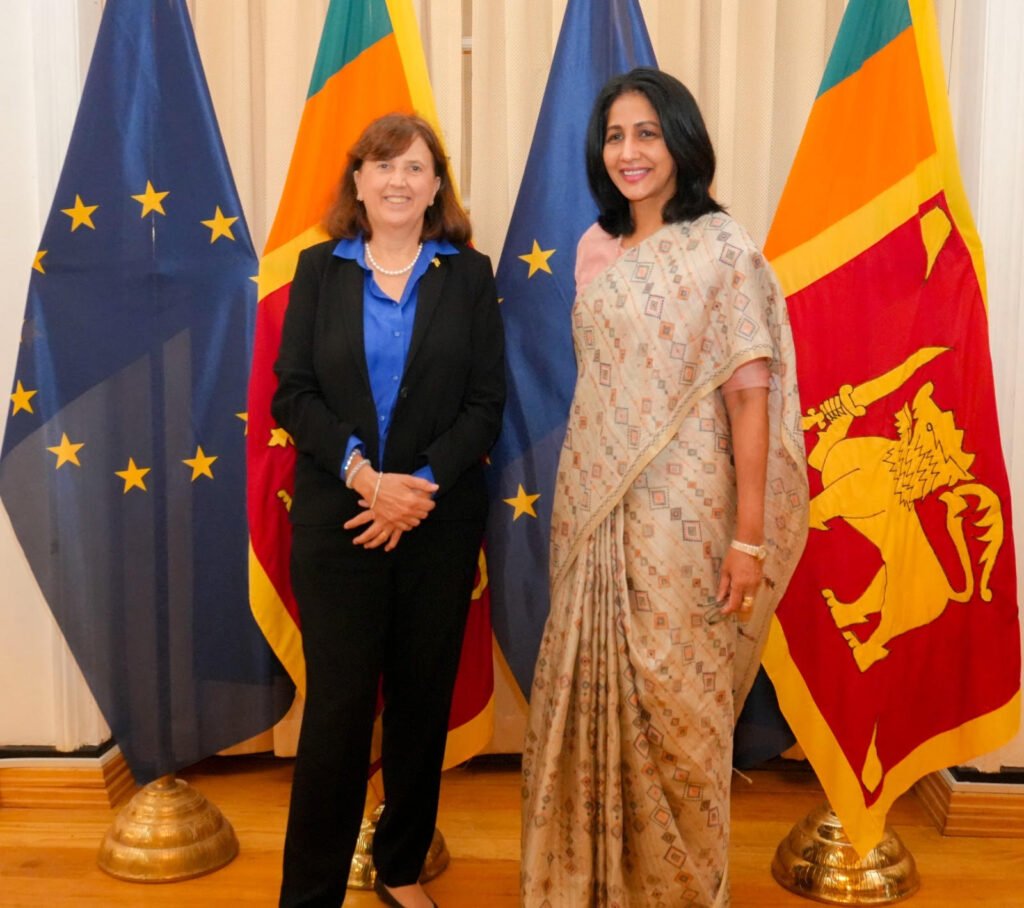 The Joint Commission took stock of the conclusions of the Working Group on Trade and Economic Cooperation held virtually on 25
th
April 2023.  The EU and Sri Lanka noted the significance of bilateral trade relations. In this regard, the EU urged Sri Lanka to lift the import restrictions preventing many European products from entering its market. The EU welcomed Sri Lanka's intention to present a plan for the lifting of the import restrictions by June 2023. Sri Lanka expressed its intention towards a gradual phasing out of these restrictions, factoring in the current economic situation. The EU and Sri Lanka agreed that the EU-Sri Lanka Investor Dialogue may take place at an early date, in Sri Lanka.  The EU presented the new EU GSP Regulation, which is expected to enter into force on 1 January 2024, for the next 10-year cycle. The EU informed that the report of the last EU GSP+ monitoring cycle 2020-2022 is expected to be released in the coming months. The Joint Commission was also informed of the proceedings of the 6
th
meeting of the EU-Sri Lanka Working Group on Development Cooperation held in Colombo on 08 May 2023. The EU and Sri Lanka discussed joint priorities under the Multi-Annual Indicative Programme (MIP) of the EU. Both parties reviewed progress in thematic areas undertaken in support of Sri Lanka's development priorities such as rural development, agriculture, green circular economy, good governance, and a peaceful and inclusive society. The EU stressed the importance of civil society for the country's development. Sri Lanka updated the EU on the drafting of its new Fisheries Act to prevent and eliminate the IUU fishing practices. Cooperation in the framework of the Indian Ocean Tuna Commission (IOTC) was also discussed. Discussions also included migration and readmission. The EU and Sri Lanka exchanged ways to deepen cooperation on higher education, research and technical cooperation under the Erasmus + and Horizon Europe Framework. Sri Lanka and the EU reviewed ongoing cooperation in the area of international security. Sri Lanka highlighted its progress in the area of cyber security and data protection and sought EU cooperation in this regard, as the country's move towards a digital economy requires more governance in this area. The EU referred to the upcoming Ministerial Conference on Indo-Pacific in Stockholm on 13th May 2023 and briefed on programmes under the EU Strategy for Cooperation in the Indo-Pacific. The EU expressed its appreciation for Sri Lanka's active participation in programmes such as "Critical Maritime Routes Indo-Pacific (CRIMARIO)".  Sri Lanka expressed interest in further areas for possible cooperation.  Sri Lanka also highlighted its upcoming Chairmanship of the Indian Ocean Rim Association (IORA). The EU welcomed Sri Lanka's ambitious Climate Prosperity Plan (CPP), and the roadmap to attract foreign investment in its transition towards a greener economy, including through cooperation in climate financing and renewable energy, while accelerating climate adaptation and achieving net negative carbon emissions by 2050. The EU briefed on the implementation of the European Green Deal and expressed the desire to work closely with Sri Lanka, bilaterally and in multilateral fora, on climate financing options and climate change actions as well as environmental protection. On the follow-up to the Conference of the Parties (COP27) of UNFCCC, both sides exchanged views on making the Loss and Damage Fund operational. Sri Lanka highlighted its commitment and steady progress in achieving the SDGs amidst the economic challenges, and continued efforts taken to strengthen national level coordination, monitoring and progress evaluation of the implementation of SDGs. In conclusion, both sides agreed to take follow-up action based on the deliberations of the 25th Session, including the identification of a series of action points to make progress on before the next Joint Commission Meeting in 2024 in Brussels. Colombo 09 May 2023