Another month of militarisation in Tamil Eelam – Tamil Guardian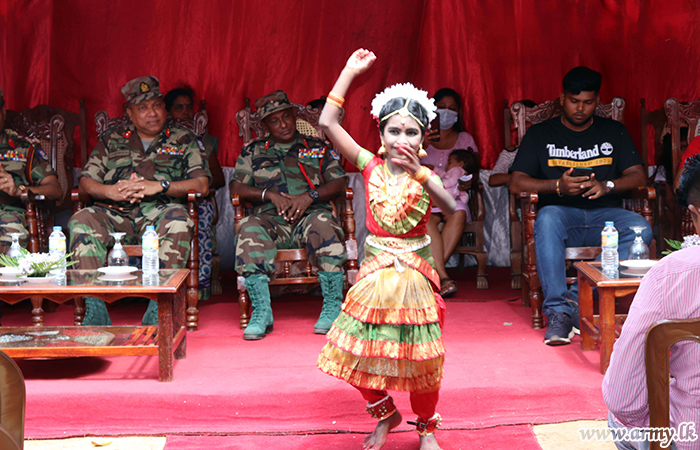 Even as political and economic turmoil rages in the South of the island, in the North-East Sri Lankan troops continued to intrude into the everyday life of civilians as the state intensified its militarisation of the region. 
Across the North-East there have been repeated calls for demilitarisation throughout the years, but successive Sri Lankan government have refused to withdraw the military from the region. Despite an economic crisis, Sri Lanka continues to spend a significant amount of its budget towards defence expenditure, amounting to almost 15% of the state's budget according to Janes. In some areas of the North-East, studies have shown up to one soldier for every two civilians, making it one of the most miltiarised places in the world. 
We list below, just a few of instances of militarisation that have taken place in the last month alone. 
Members of the 17 (V) Vijayabahu Infantry Regiment handed out dry ration packets in Mankulam on 2 July 2022.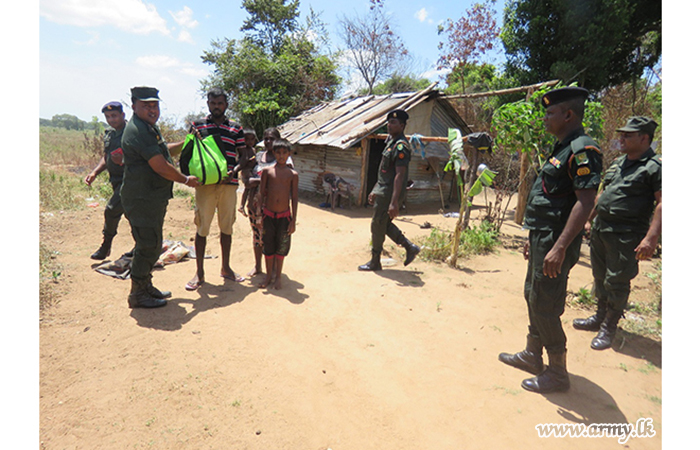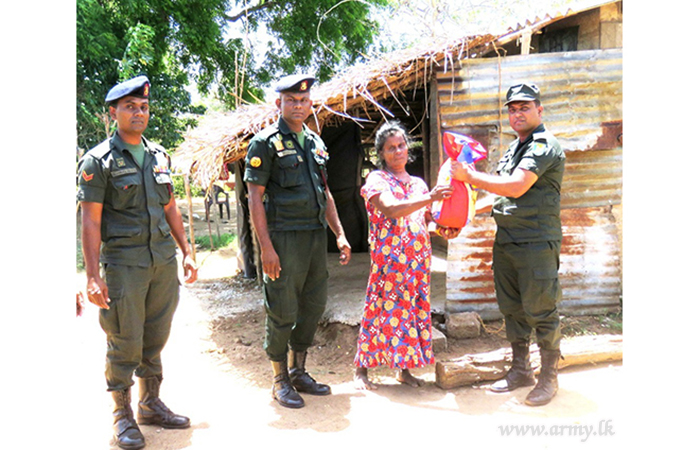 The 561 Brigade under the 56 Division of the Security Force Headquarters handed out supplies to families in Vavuniya on 7 July 2022.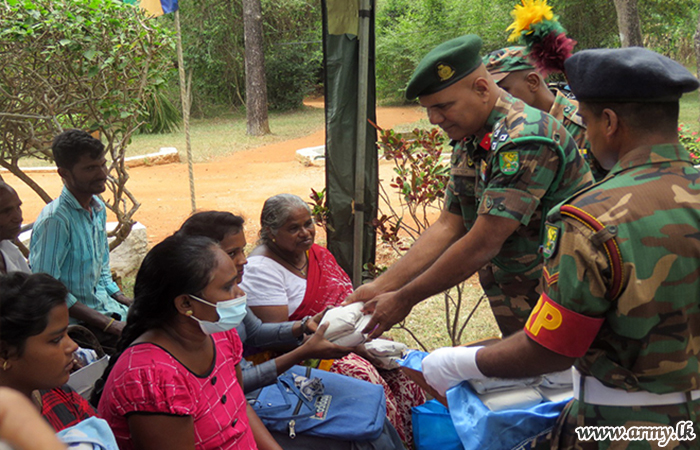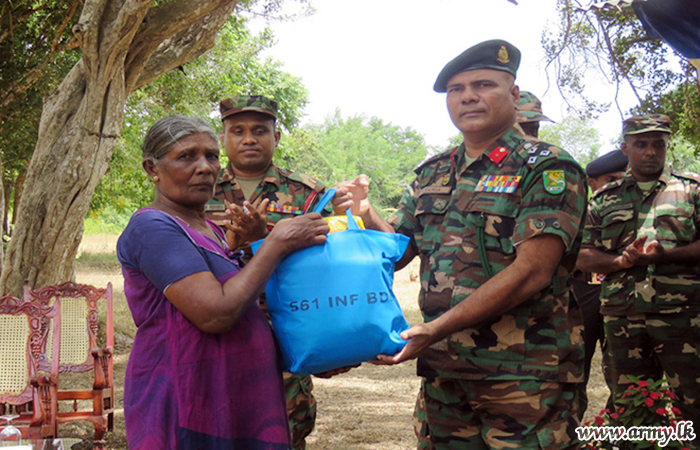 Troops from the 68 Division deployed in Mullaitivu handed out food to devotees at the Muththumari Amman Hindu temple on 9 July 2022.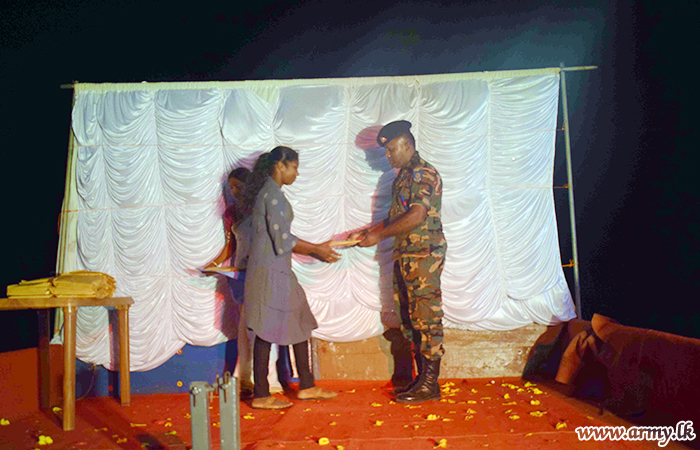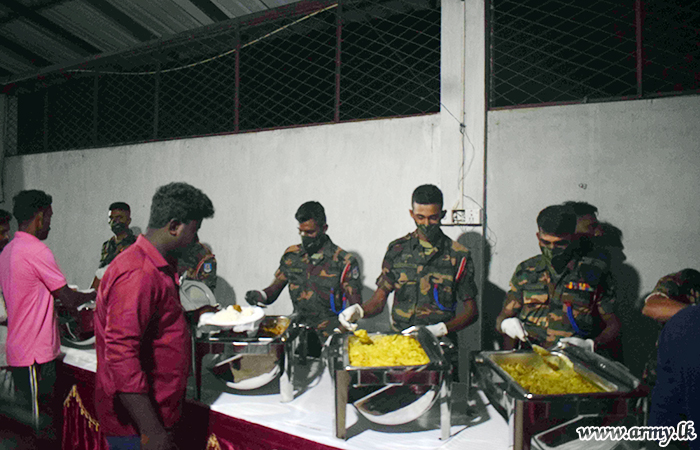 8 Sri Lanka Artillery (SLA) troops of the 643 Brigade handed out school accessories to Tamil schoolchildren at the Muthiyankaddukulam South Bank School in Oddusuddan, in Mullaitivu on 11 July 2022.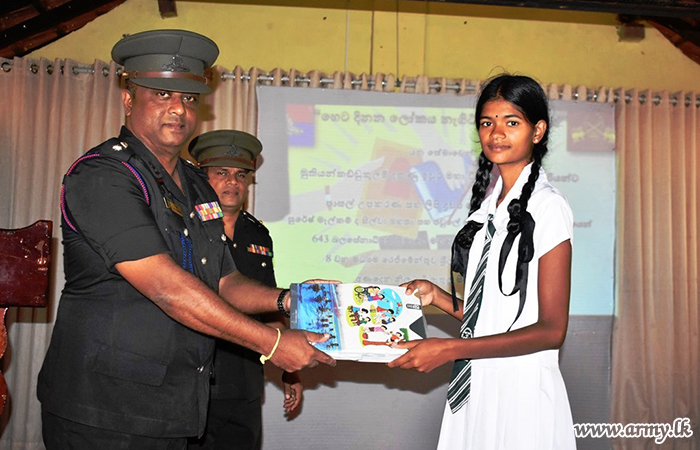 18 Vijayabahu Infantry Regiment (VIR) troops of the 241 Brigade handed out meals to orphaned children in Akkaraipattu, Amparai on 13 July 2022.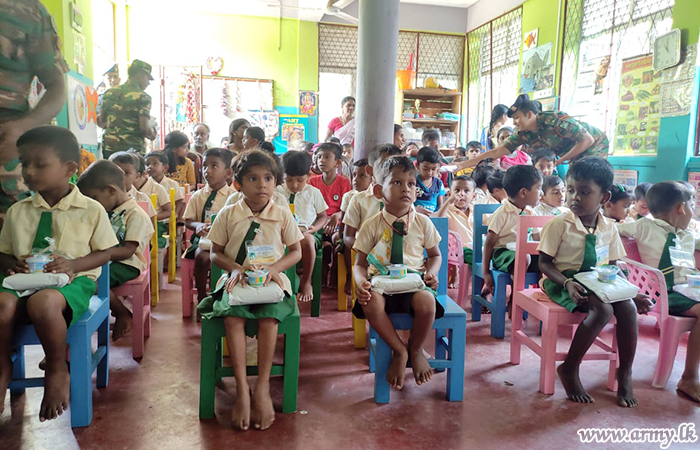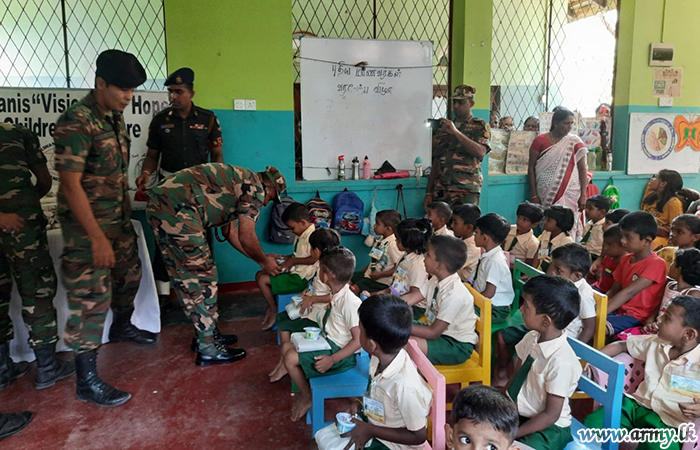 Soldiers from the 653 Brigade of the 65 Division HQ handed our dry ration packs to villagers in Mannar on 15 July 2022.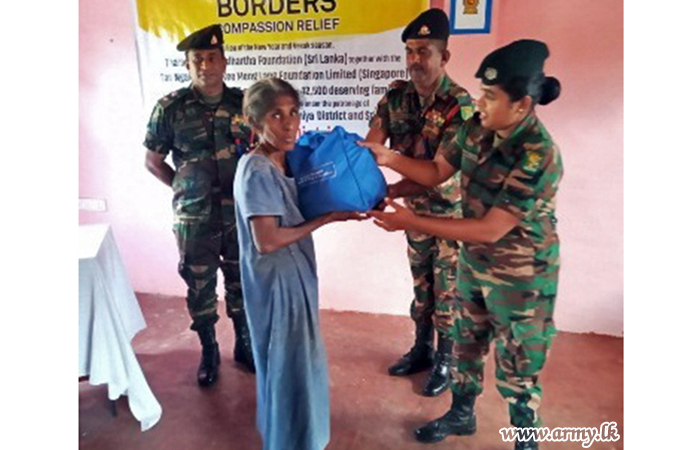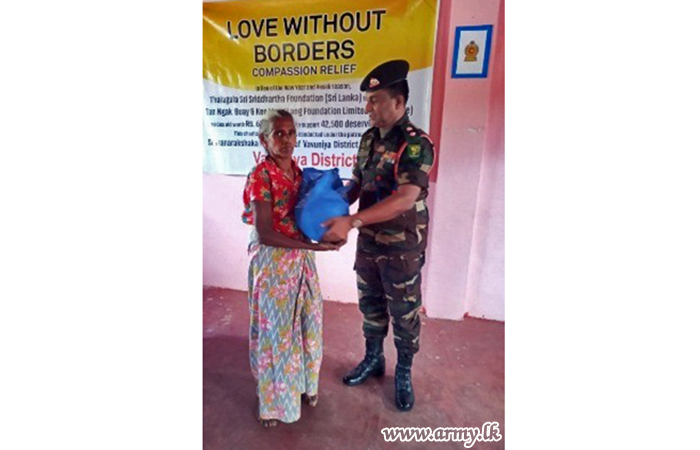 Sri Lanka's 231 Brigade troops handed out dry ration packs to "low-income group families" in Batticaloa on 16 July 2022.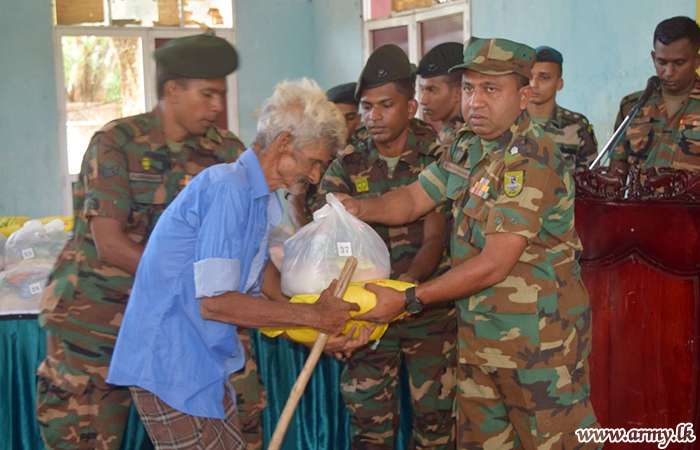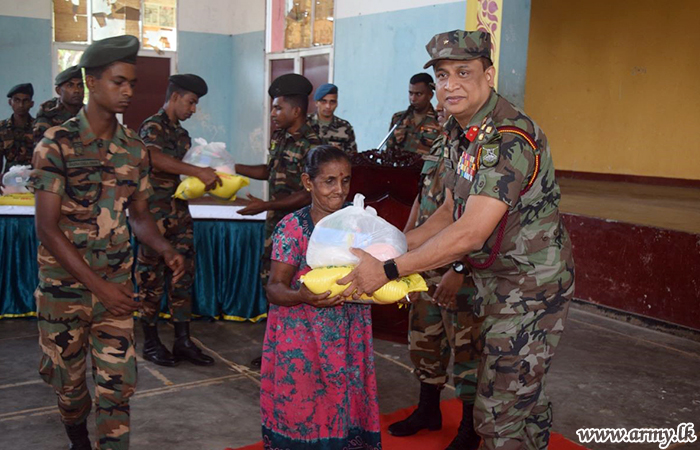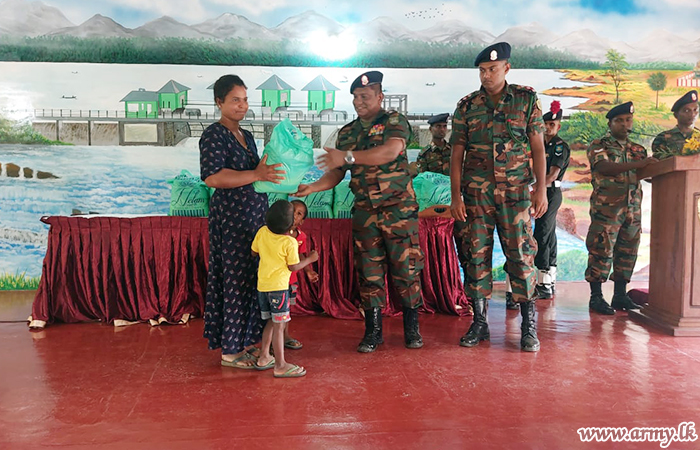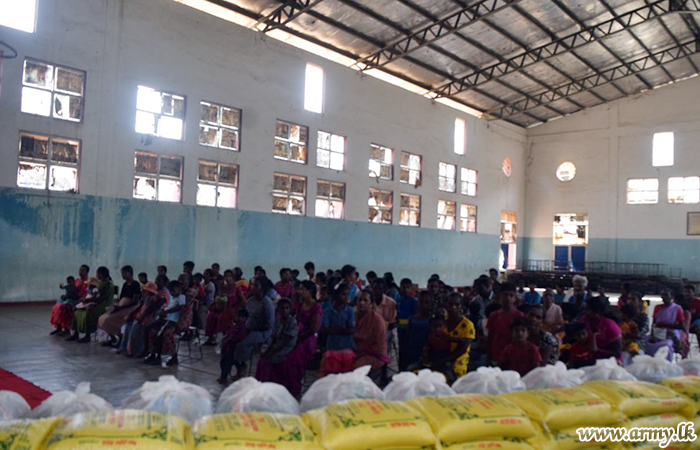 9 Vijayabahu Infantry Regiment (VIR) troops under the command of Sri Lanka's 573 Brigade handed out accessories and installed two water filters at a primary school in Mullaitivu on 16 July 2022.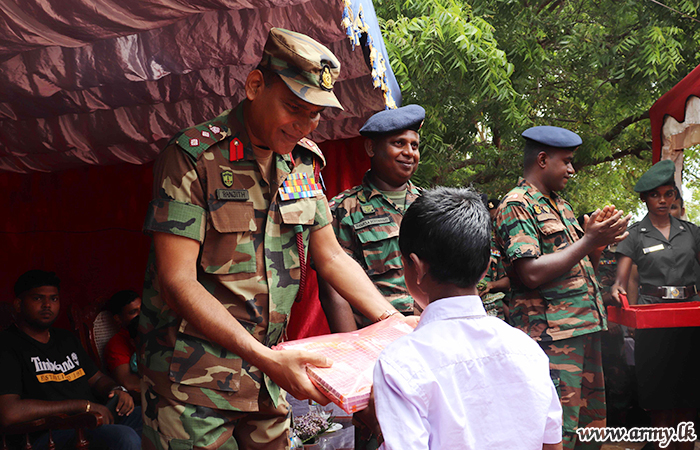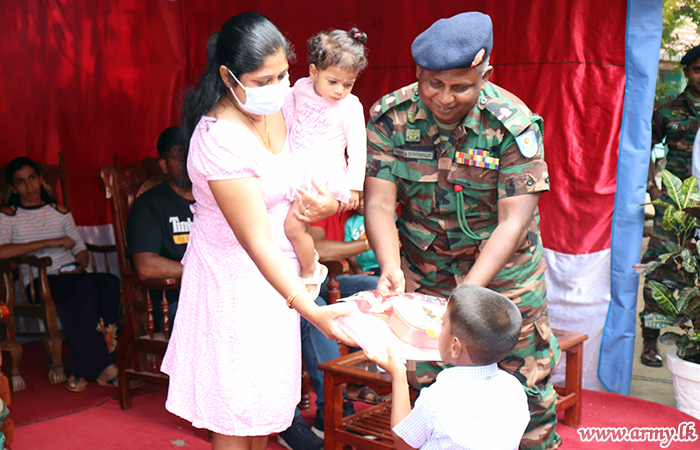 241 Brigade troops of the 24 Division handed out dry ration packs among civilians and school accessories among students in Amparai on 16 July 2022.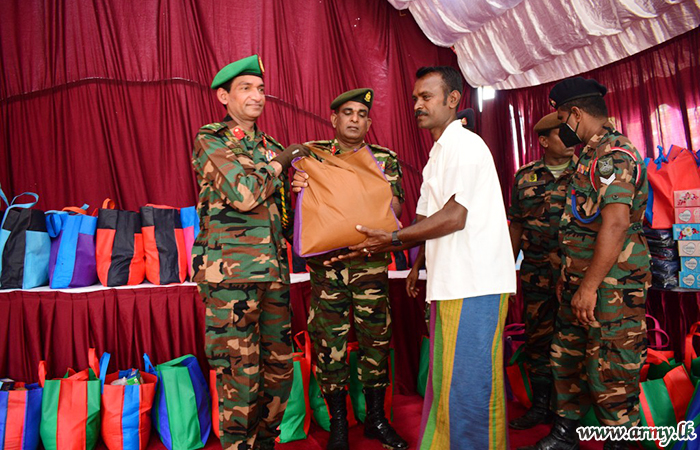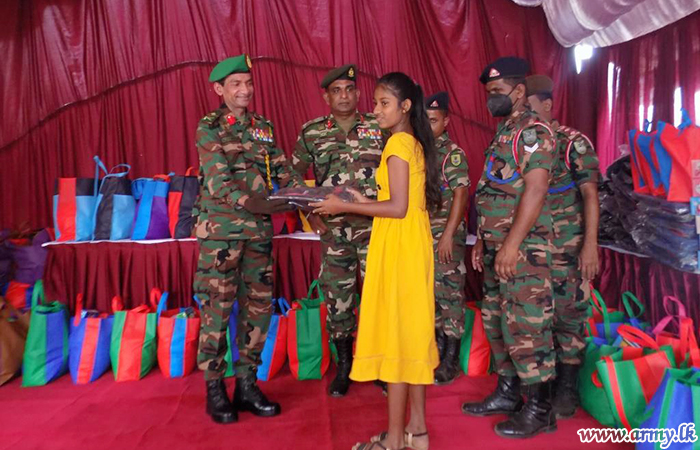 And on July 25 2022, the Sri Lankan army website posted two further updates from Mullaitivu, where troops handed out meals to Tamil pre-school children and a supply of dry rations to another family in the region.