BASL strongly responds to govt's move on decreeing high-security zones
The Bar Association of Sri Lanka (BASL) has expressed strong concerns over the declaration of certain areas in Colombo as High-Security Zones under Section 2 of the 'Official Secrets Act' by President Ranil Wickremesinghe in his capacity as the Defence Minister, stating that the prohibition of public gatherings or processions whatsoever on a road, ground, shore, or other open area within these zones were carried out without the permission of the Inspector General of Police (IGP), or a Senior Deputy Inspector General (SDIG).
"The BASL is deeply concerned that under the cover of the purported order under Section 2 of the Official Secrets Act that there is the imposition of draconian provisions for the detention of persons who violate such orders thus violating the freedom of expression, the freedom of peaceful assembly and the freedom of movement all of which are important aspects of the right of the people to dissent in Sri Lanka," a statement by the BASL said.
The BASL warned it will be carefully studying the provisions of the said order and take appropriate legal action to ensure that the Fundamental Rights of the people are secured.
The Association also noted that it will continue to remind the authorities including the President of the wisdom found in the Judgement of the Supreme Court in the 'Jana Gosha' case of Amaratunge V Sirimal and others (1993) 1 SLR 264 which states;
"Stifling the peaceful expression of legitimate dissent today can only result, inexorably, in the catastrophic explosion of violence in some other day."
President Wickremesinghe decreed High-Security Zones in Colombo area resembling that of during the three-decade civil war in Sri Lanka, after months of protests which ousted his predecessor. Despite the previous regime being no more, protesters continue to demonstrate against the current regime amidst the country's worst economic crisis since independence, with reports of increased repression on those who demand 'system change.' In light of this, the most recent event was the arresting of peaceful protesters of the Socialist Youth Union (SYU) who marched against the declaration of the High-Security Zones in Colombo.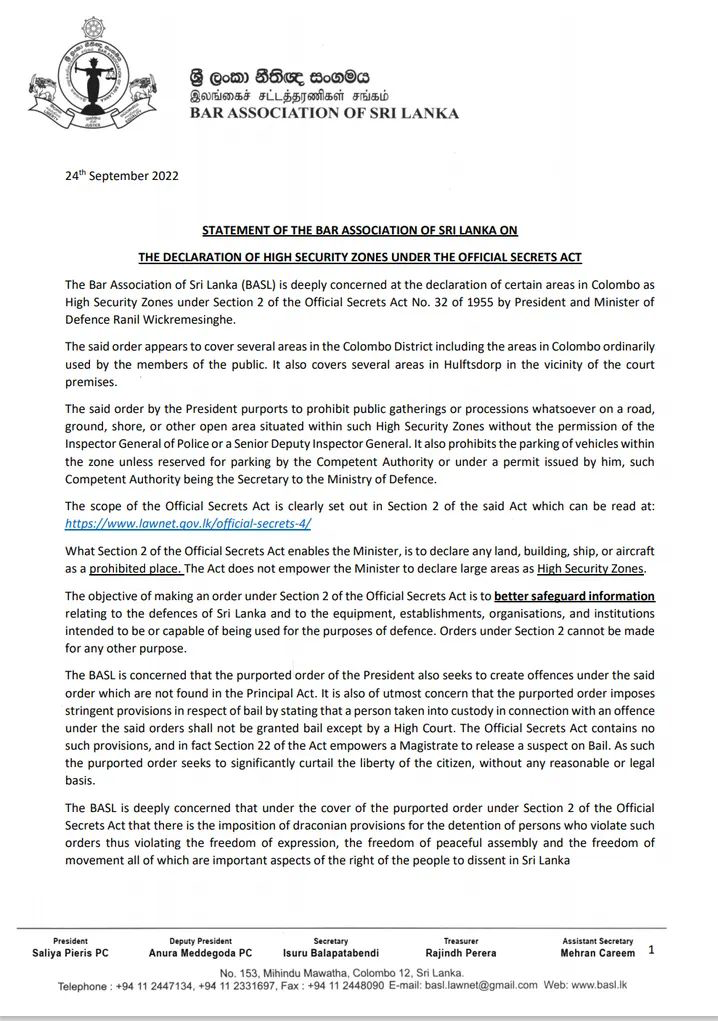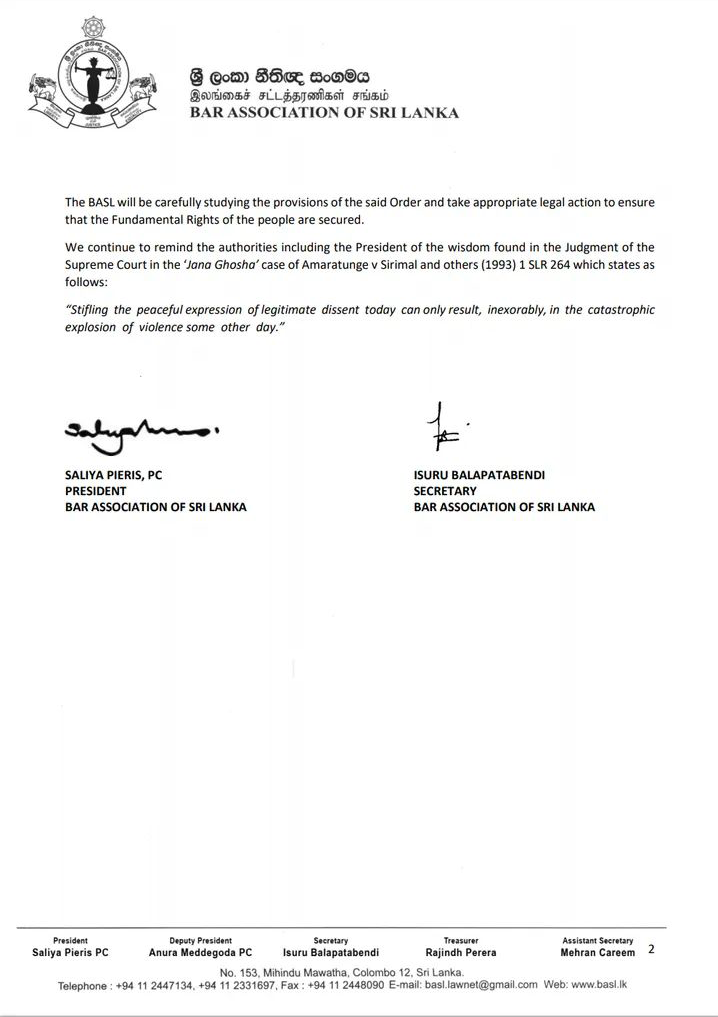 MIAP