Brussels offers "A Glimpse of Sri Lanka" to potential high-level tourists
The Embassy of Sri Lanka in Brussels, together with the Circle Royal Gaulois and the Diplomatic Club of Belgium, hosted a tourism promotion event titled "A Glimpse of Sri Lanka", on May 24, 2023, at the prestige Club of the Circle Royal Gaulois in Brussels. The purpose of the event was to present Sri Lanka's comeback story in the context of an economic resurgence towards socio-economic prosperity as well as Sri Lanka as a natural destination for tourism. The Embassy of Sri Lanka has been regularly hosting tourism promotion workshops in several regions in Belgium targeting French and Flemish tour and travel industry stakeholders, and the event hosted at the Club of Royal Gaulois was the first event that directly approached potential customers.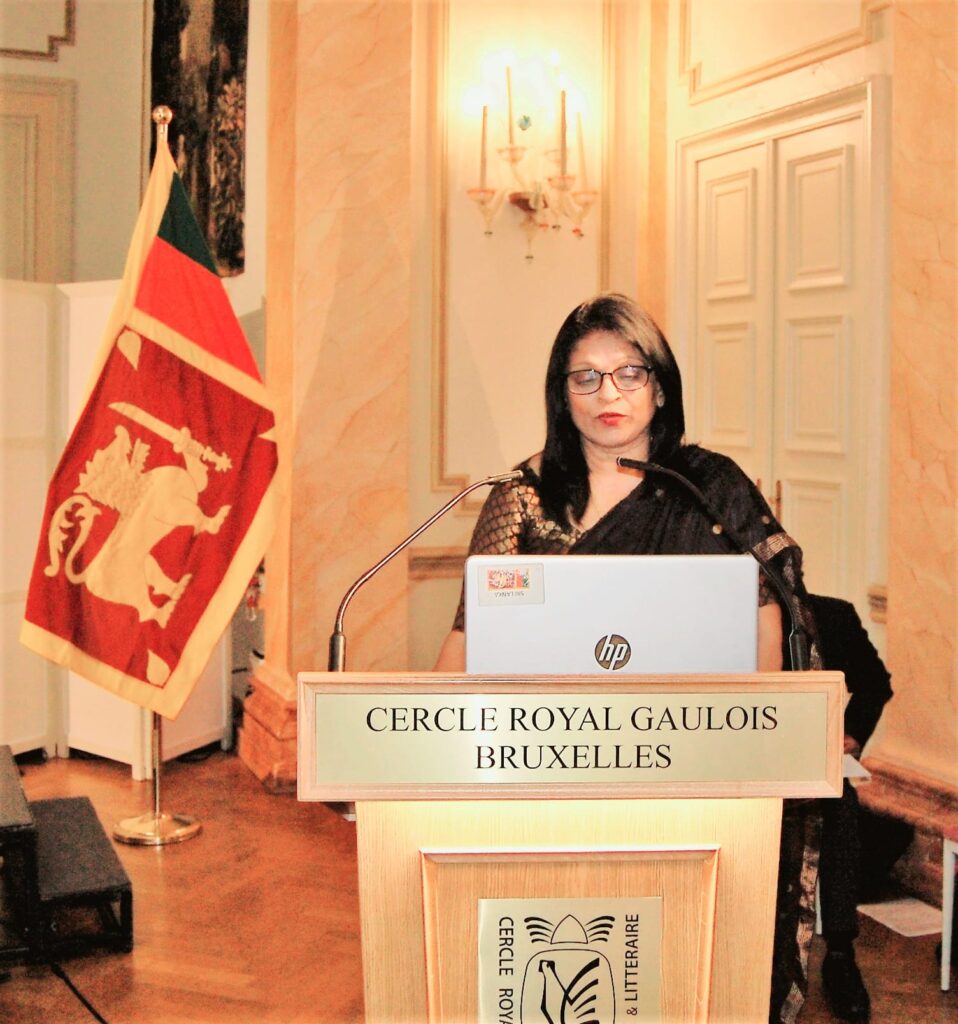 Ambassador Grace Asirwatham presented the background leading to the unprecedented economic situation in Sri Lanka and the measures taken and reforms introduced to achieve economic prosperity together with the International Monetary Fund (IMF), the World Bank, the Asian Development Bank, and creditors, which resulted in reaching an agreement with the IMF on Extended Credit Facility. The Ambassador remarked that Sri Lanka has time and again proven to be a resilient country and emphasized that Sri Lanka has already set a path to pursue a novel economic model that was competitive, open, green, and digital, as well as socially just, with a focus on the export market that will elevate Sri Lanka's economy to new heights and foster continued growth and prosperity. To this effect, the Ambassador sought the support of the international community to make this goal a reality.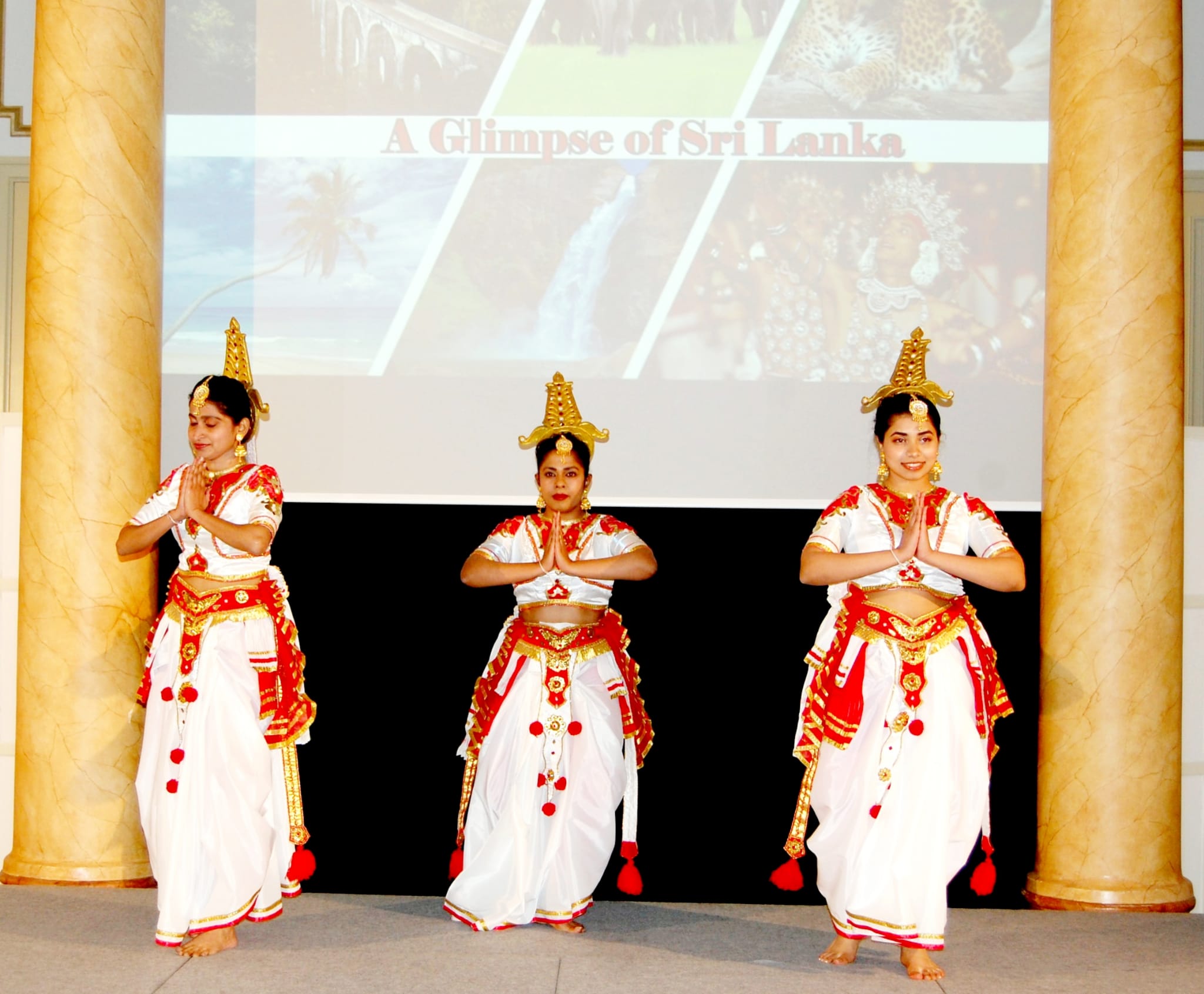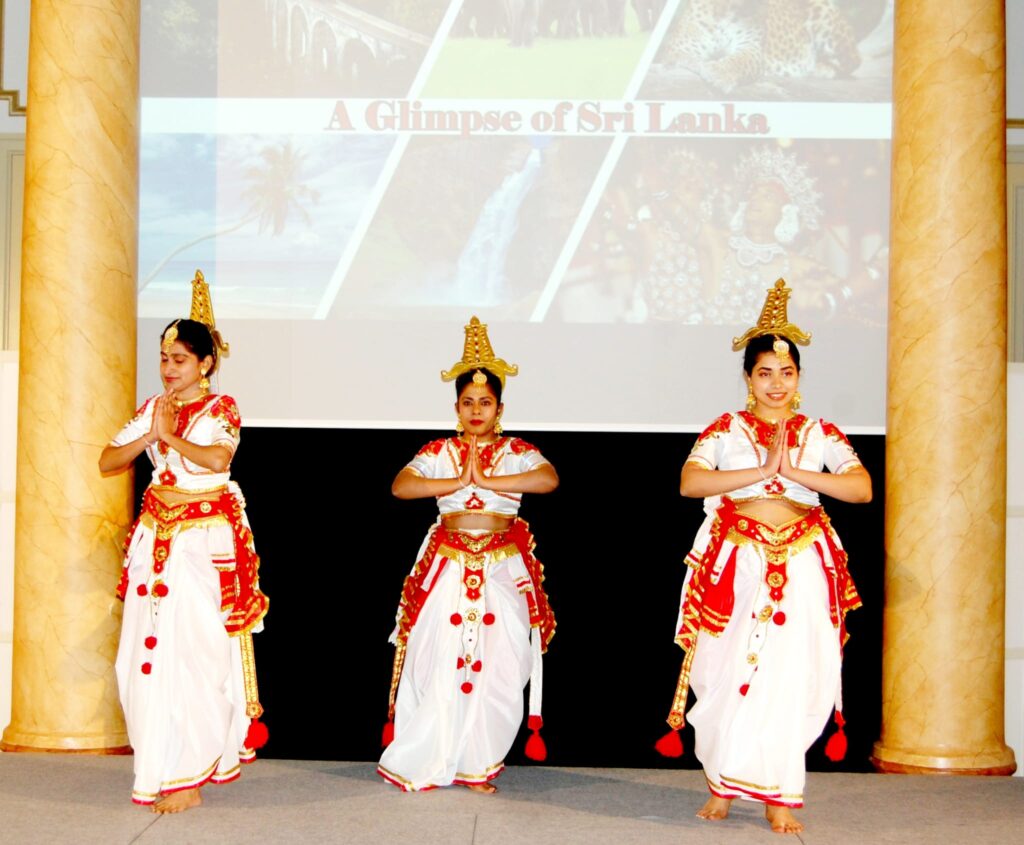 The event was centered on explaining and presenting a long list of reasons why one should visit Sri Lanka. Ambassador Asirwatham introduced Sri Lanka as a mesmerizing island that was blessed with a diverse landscape ranging from lush green tropical forests to highlands, arid plains, waterfalls, and pristine sandy beaches, as well as vibrant biodiversity, exotic wildlife, rich cultural heritage, authentic food, adventure and sports, accommodation, festivals, unique climate zones, etc. The Ambassador highlighted that Sri Lanka has tourism products for everyone. The event also provided a platform to showcase Sri Lanka's traditional performing arts influenced by its rich Sinhala and Tamil cultures, which included a 'Pooja' dance with Sri Lankan ritual music and dancing and a Sri Lankan traditional folk dance choreographed and performed by Sri Lankan dancers based in Belgium. A Tamil oriental classical dance act of 'Bharatanatyam," based on Hindu philosophy, traditions, and culture was performed by students from the school of Bharatanatyam in Antwerp, Belgium. These cultural performances amused the audience, adding vivid colour to the evening.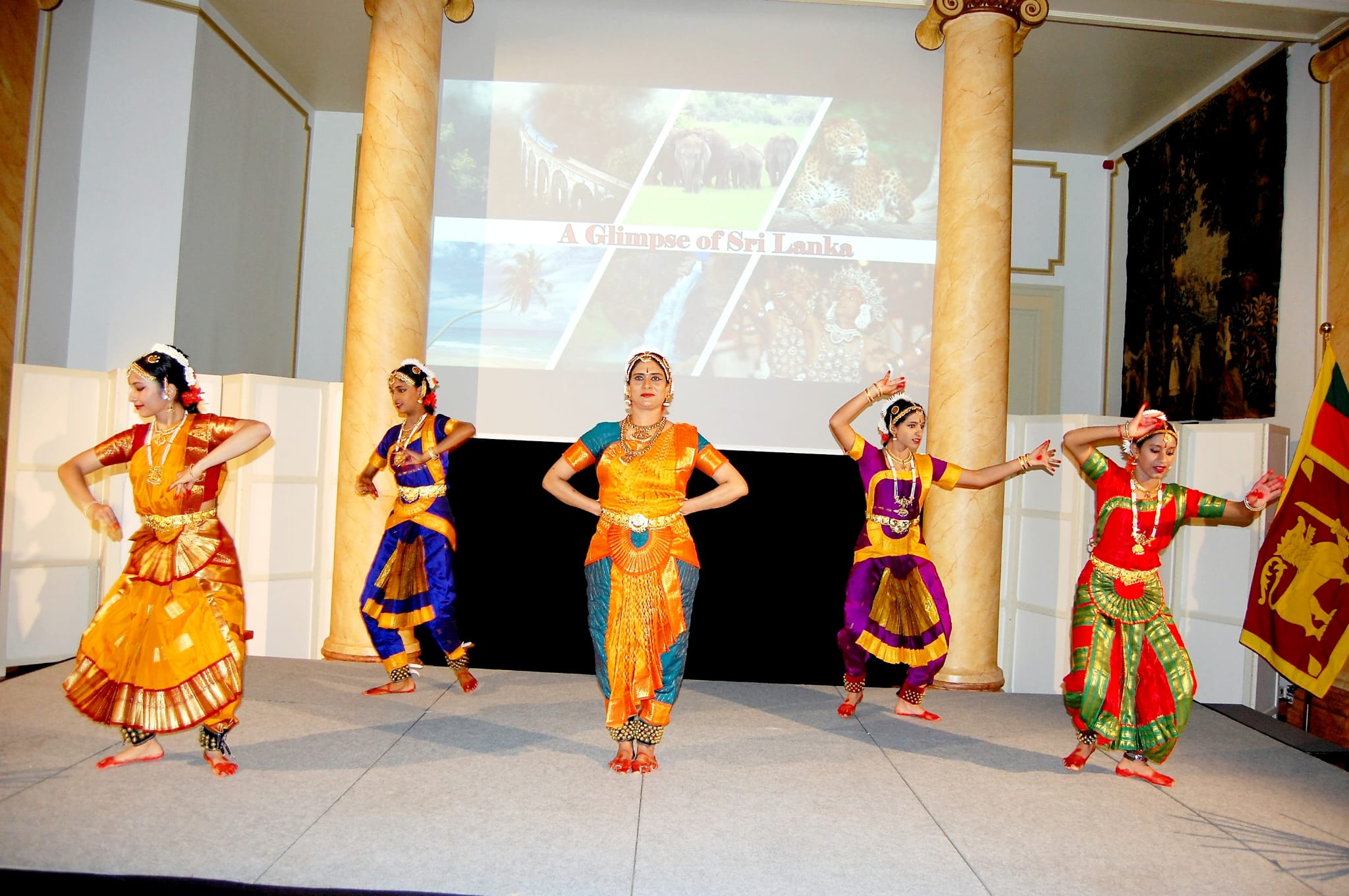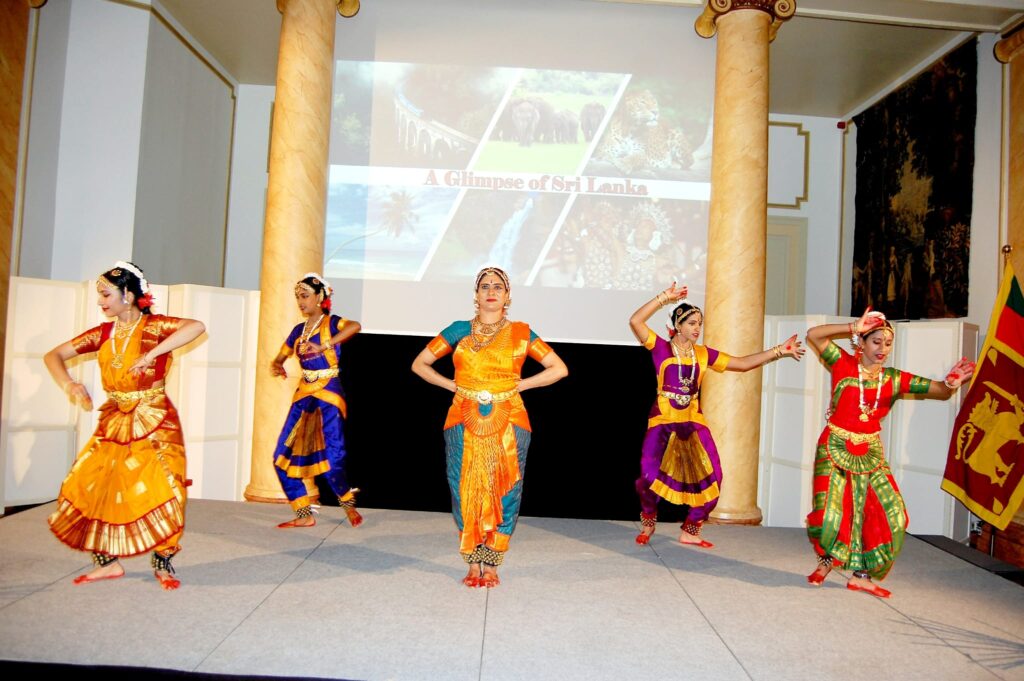 The event was also addressed by Charles Bois d'Enghien, Administrator of the Circle Royal Gaulois, and Thierry Dumoulin, Vice President of the Diplomatic Club of Belgium. They remarked that the evening with the theme "a glimpse of Sri Lanka" was one of the finest in terms of outreach and wished Sri Lanka every success in its efforts to revive tourism and reach the desired targets. The evening that offered "A Glimpse of Sri Lanka" was attended by over 130 guests, including members of the European Parliament, EU officials, Belgium government officials, members of the prestige Circle Royal Gaulois and the Diplomatic Club of Belgium, business leaders, journalists, tour and travel professionals, bloggers, representatives of travel magazines and airlines, and diplomats.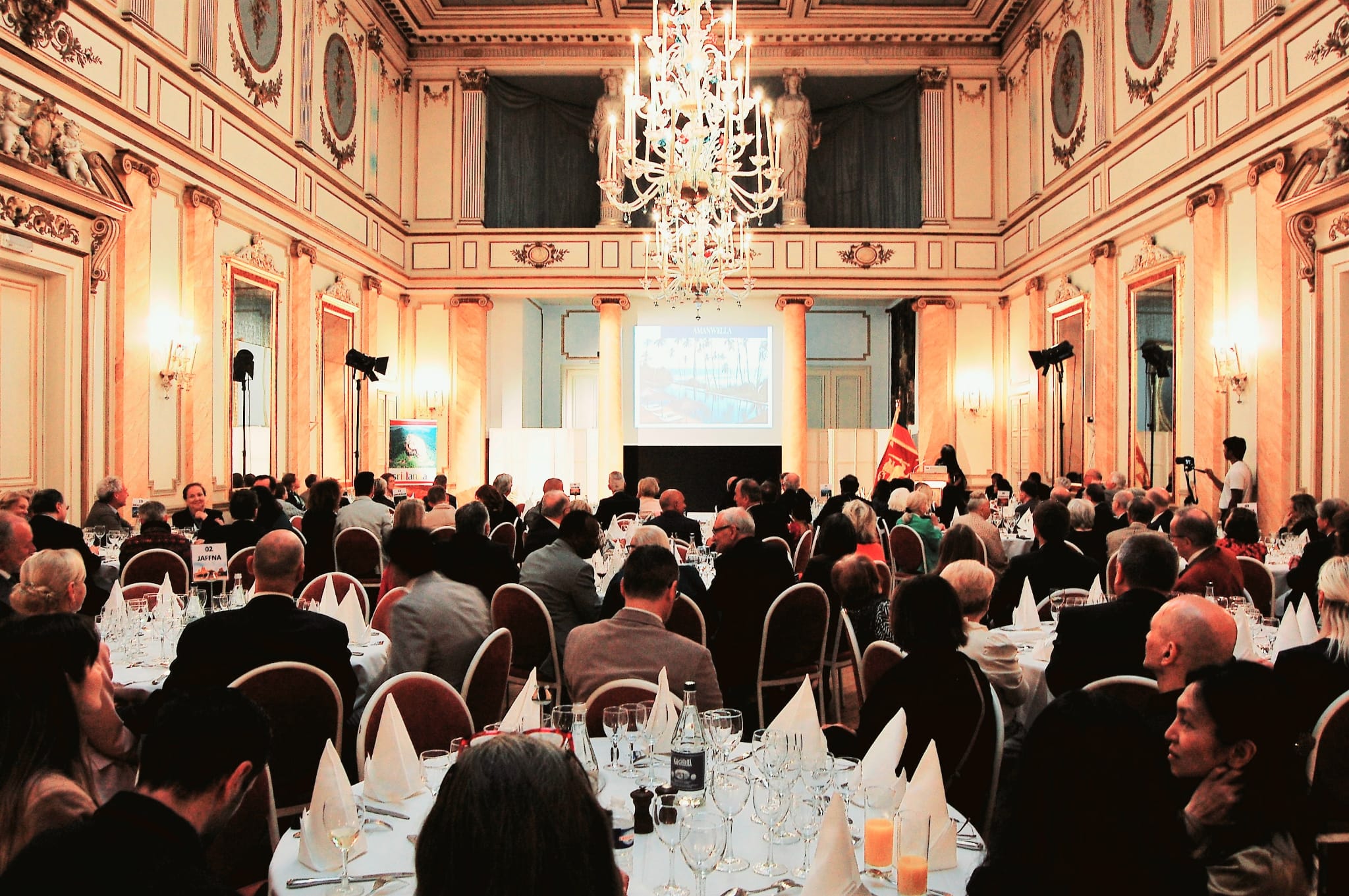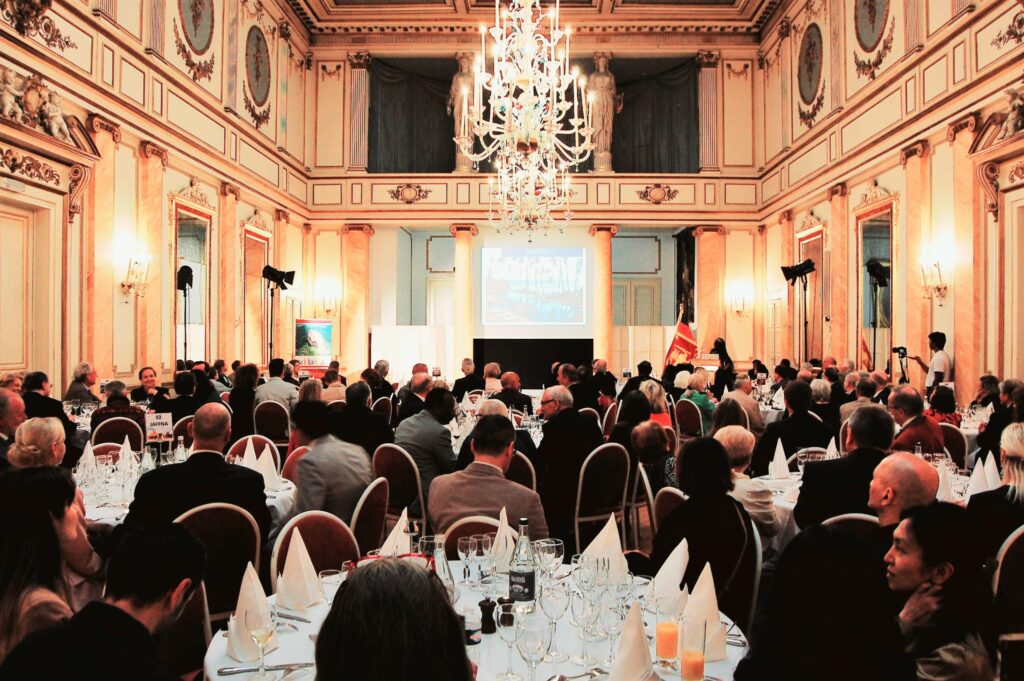 Embassy of Sri Lanka Brussels 29 May 2023