Catholic Priests, Sisters and Brothers raise concern over state repression against Fr. Jeevantha Peiris
The Catholic Clergy in Sri Lanka has raised its concern over the state repression against Fr. Jeevantha Peiris, who is a prominent voice in the anti-government protests demanding the stepping down of the government, and other protesters revealing of a potential arrest.
Signed by 1,640 Catholic priests, Sisters and Brothers from 23 congregations, a statement issued yesterday (31) said the appointment of Ranil Wickremesinghe as the President has led to increased repression of protests, protesters and those endorsing anti-government movements.
The collective of Catholic clergy demand the government to stop the repression of those involved and supporting the 'Aragalaya' movement against the government and focus on listening to grievances and aspirations of people and take actions to address both immediate and long-term problems.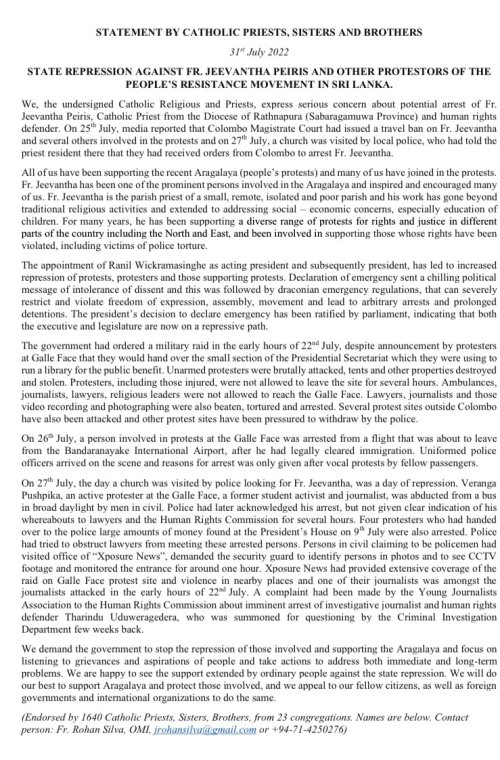 MIAP