CBSL resorts to more money printing amidst failure to settle debts
The Central Bank of Sri Lanka (CBSL) was reportedly compelled to settle nearly Rs. 160 billion as principal payments, in addition to interest payments on December 15.
However, the Treasury-bond auction failed to raise the entire Rs. 160 billion requirement and managed to sell only Rs. 124 billion.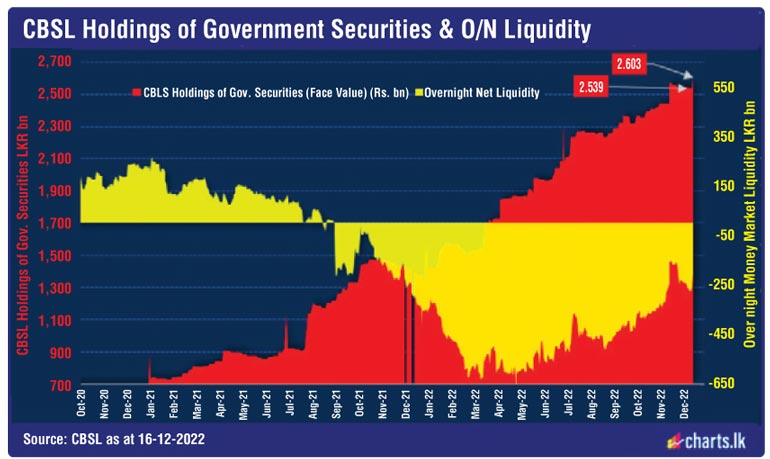 Photo: DailyFT
Accordingly, the CBSL has printed an additional amount of Rs. 64 billion for the settlement.
Meanwhile, domestic debts are being settle via 'money printing' in the recent period as no other funding sources are available, according to DailyFT.
MIAP