"Come Visit the Sapphire Capital of the World"- Ambassador Dr. Palitha Kohona at the CIIE International Jewellery Summit, Shanghai
Ambassador Dr. Palitha Kohona who was the keynote speaker at the CIIE International Jewellery Summit on 10 November, 2022 urged participants attending the event to visit Sri Lanka not only to satisfy their dream of purchasing a gem from the island's fabulous harvest of precious stones but also to enjoy its incomparable tourist attractions and fabled tourist attractions. He stated that kings, queens and princesses continue to adorn themselves with Sri Lanka's fabulous gems, while the biggest ones are on display at museums.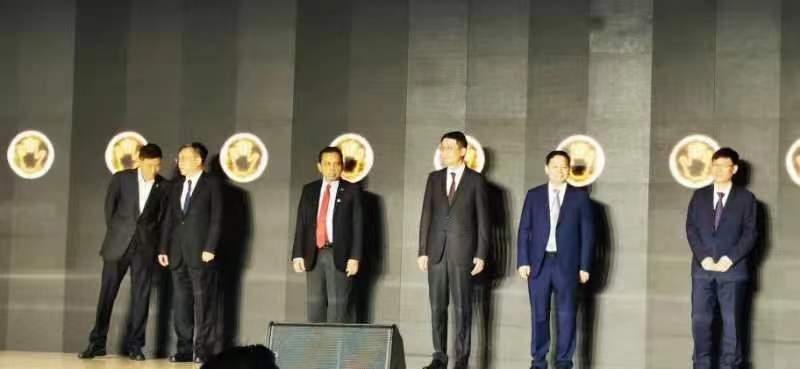 He furter stated that Sri Lanka has been producing a wide range of valuable coloured stones for millennia and was continuing to do so. The motherland was nowhere near to being exhausted. Today, Lanka is recognised as the blue sapphire capital of the world.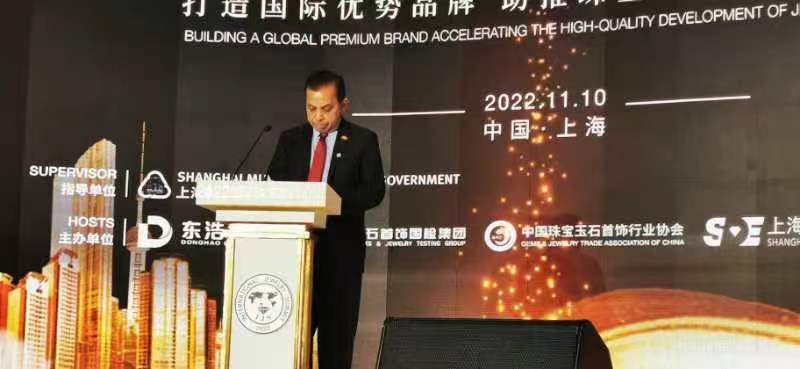 The event was well attended by the Chinese industry, including representatives of the government regulatory bodies and the Shanghai Gem and Jade Exchange. Among the speakers were Shanghai People's Government Shu Guiyu, Chairman of China Council for Brand Development Liu Pingjun,  and among the key international speakers (on line) were  Chairman of Confederation Internationale Common Standards Gaetano Cavalieri, who spoke extensively on the Blue Books, President Coloured Stone Association Clement Sabbagh and Chairman of ASEAN Gem and Jewellery Association among others.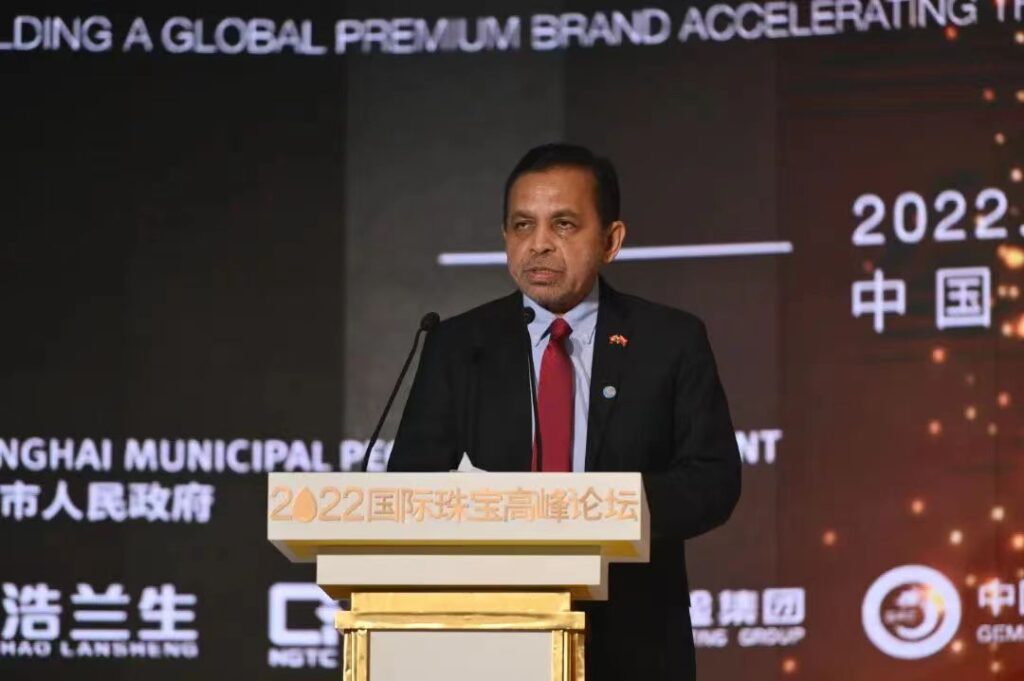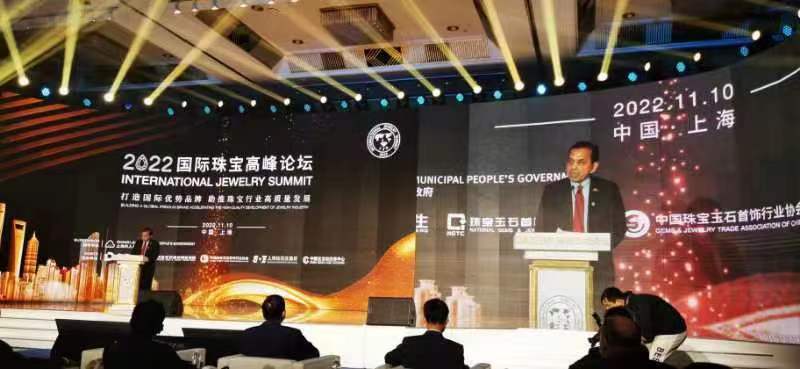 Embassy of Sri Lanka
Beijing
15 November, 2022