Debt restructuring faces further delays 
Standard Chartered Bank says with IMF Executive Board approval for $ 2.9 b EFF slated to 2Q, negotiations with commercial creditors likely to be pushed back to 2H and resolution to be by end-2023Warns achieving IMF's qualitative and quantitative targets including timely restructuring of commercial debt could pose challenges, potentially disrupting EFF programOpines risks remain in 2023 even after IMF board approval; politics and policy execution delays are key risks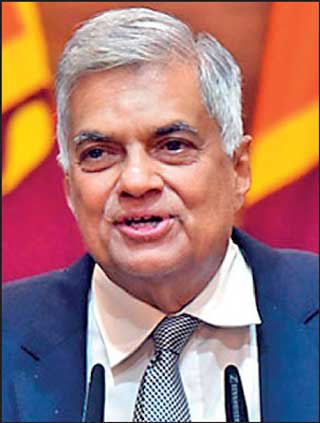 President Ranil Wickremesinghe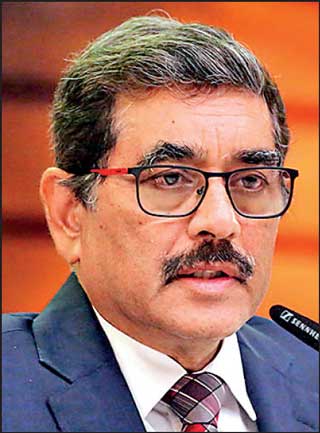 Central Bank Governor Dr. Nandalal Weerasinghe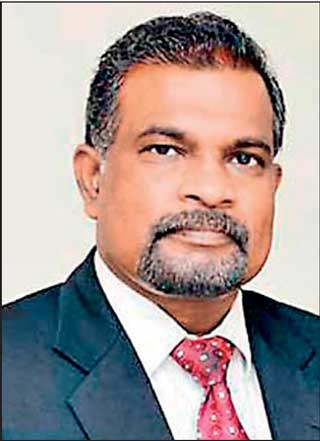 Treasury Secretary Mahinda Siriwardena
Standard Chartered Bank this week said that Sri Lanka's critical debt restructuring is facing further delays posing fresh setbacks and estimates that a resolution to the entire exercise to be reached only by end 2023. 
The assessment by Standard Chartered Global Research is via its latest credit alert series. 
"We think debt restructuring could be pushed back to end-2023 due to delays in the IMF program," it said. 
It said that the IMF board approval for Sri Lanka's $ 2.9 billion Extended Fund Facility (EFF) program has been delayed as negotiations with bilateral lenders take longer than expected. 
"We now expect board approval to happen in Q2-2023 (versus Q1 previously) given delays in securing financing assurances from bilateral creditors. This could further delay negotiations with commercial creditors, which we expect will be pushed back to H2. As a result, we expect a restructuring deal to be reached only by end-2023," SCB said 
It also opined that achieving the IMF's qualitative and quantitative targets, including the timely restructuring of commercial debt, could pose challenges, potentially disrupting the IMF program.
"Against this backdrop, we expect Sri Lanka's economy to contract a further 1% in 2023, following an estimated 7% contraction in 2022," SCB said. "This would make achieving a primary deficit target challenging.
We now expect a primary deficit of 2.2% of GDP in 2023, versus the 0.7% target set by the IMF; this pushes our 2023 fiscal deficit forecast to 11.0% from 9.0% previously," it added. 
SCB was of the view that the suspension of external debt service and the suppression of imports have helped to balance the external accounts; a gradual recovery in remittances and tourism flows has also helped. "However, we are concerned about the liquidity and solvency of the banking sector given its exposure to a weak economy and sovereign debt," it said. 
The SCB Credit Alert also noted that while Sri Lanka has announced ambitious fiscal consolidation plans for 2023, the feasibility of these plans is in doubt. "We think Sri Lanka needs to make more progress on both fiscal and structural reforms, including passage of a new Central Bank Law to promote an independent central bank. The new law has received cabinet endorsement but is still awaiting presentation in Parliament," it added. 
SCV was of the view that since the Sri Lankan authorities announced a debt standstill in April 2022, progress on debt restructuring negotiations with bilateral creditors has been limited. While Paris Club lenders have affirmed their support for debt rescheduling, the proposal lacks details. 
Moreover, progress on negotiations with China – the biggest bilateral lender – has been limited. China's Government appears to have designated China Exim Bank and China Development Bank as the lead negotiators on its behalf, but progress has been slow. Discussions with India are also still ongoing. These delays have prompted Sri Lanka's President to further extend the target for IMF board approval to Q2-2023 from January.
SCB also flagged off that risks remain in 2023, even after IMF board approval. "While IMF board approval may ease initial external financing concerns, Sri Lanka still has a long way to go before achieving economic stability, which is unlikely before 2024, in our view," it said. 
"We also see a risk of disruptions to the IMF program even after the first approval (which will pave the way for the first disbursement). The IMF will continue to review the program every three to six months, and subsequent board approvals will be contingent on meeting benchmarks for the disbursement of future tranches. 
"These benchmarks include a comprehensive debt restructuring to achieve medium-term debt sustainability. The Government will have to remain committed to urgently resolving the current crisis and staying on the track with the IMF program," SCB Credit Alert said. 
It emphasised that building political consensus on tough reform measures will be challenging as fiscal consolidation further weakens a faltering economy. "A lack of strong support from Parliament further complicates the President's task. The Opposition has called for the dissolution of Parliament (possibly after the current Parliament's 2.5-year term ends in February 2023) and elections to generate fresh political momentum for the reform process. 
"However, the President and the Government have expressed their intention to focus on stabilising the economy first. Provincial elections are scheduled for March; while local media reports have suggested that they may be delayed further, the Opposition has indicated that it might seek judicial advice and attempt to block any delays. The Presidential office has said that the elections are on track to be held in March, but the risk of political unrest remains high in 2023."
SCB does not expect a significant departure from current IMF policies, progress could be delayed if a new Government tries to negotiate its own policy mechanisms to achieve the IMF debt sustainability goals. The current IMF program will need strong legislative support, especially for the Central Bank Act.
It noted that financing assurances from official creditors would be sufficient to secure the first IMF board approval and disbursement. However, subsequent IMF approvals will be contingent on Sri Lanka agreeing with official and private creditors on a comprehensive debt restructuring. With a large haircut likely for Eurobond holders, the probability of holdout creditors is high.
A similar delay in financing assurances has plagued Suriname since mid-2022. As a result, the country was unable to finalise its external debt restructuring by the end-2022 deadline the IMF had set when the program was approved in December 2021.
DAILY FT