Dhammika Perera's daughter appointed to Boards of 10 listed companies
K.A. Donna Brindhini Perera, the eldest daughter of Ruling Party National List MP Dhammika Perera, has been appointed to the Boards of ten (10) listed companies under his control, making her the youngest businesswoman to serve on these listed companies as a Non-Executive and a Non-Independent Director.
These companies are the investment holding Vallibel One PLC, Hayley's Group companies Haycarb PLC, Dipped Products PLC, Singer Sri Lanka PLC, The Kingsbury PLC, Hayleys Leisure PLC, and Hayleys Fabric PLC, as well as Lanka Walltiles PLC, Lankatiles PLC and Royal Ceramics PLC.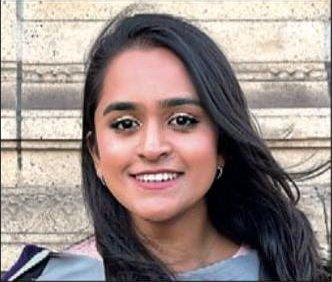 K.A. Donna Brindhini Perera
Being the daughter of the biggest investor and one of the youngest investors in listed companies in the early 2000s in Sri Lanka, Donna, 22, too is following in her father's footsteps as a young businesswoman with her on Masters in Mechanical Engineering from the prestigious Imperial College, London, covering various fields such as manufacturing technology and management, entrepreneurship, corporate finance, statistics, and mathematics.
MIAP