EFC appoints new Council and Board of Trustees for 2022/2023 
New Chairman Krishan Balendra, Vice Chairman Dinesh Weerakkody Vajira Ellepola assumes duties as new Director General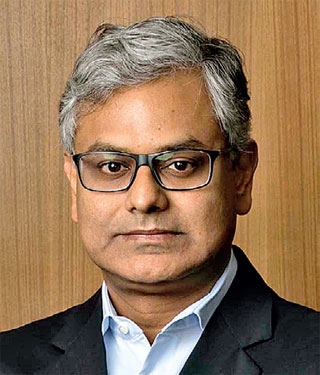 Chairman Krishan Balendra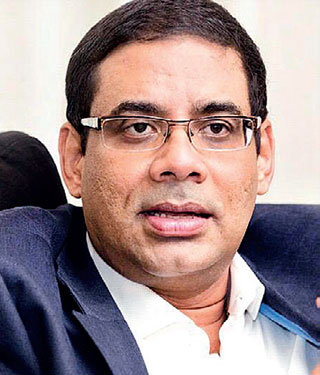 Vice Chairman Dinesh Weerakkody
The 93rd Annual General Meeting of the Employers' Federation of Ceylon (EFC) was held on 29 June.
The highlight of the AGM was the appointment of the Council and the Board of Trustees for the financial year 2022-2023.  Krishan Balendra was appointed as the new Chairman succeeding Vish Govindasamy while Dinesh Weerakkody was appointed as the Vice Chairman.
The newly appointed Chairman Krishan Balendra who is also the Chairman of John Keells Holdings, one of the largest diversified conglomerates in the country, brings a wealth of experience. Balendra thanked the members for placing confidence in him and invited the members to closely engage with the EFC.  Joining the new Chairman is the newly appointed Vice Chairman Dinesh Weerakkody, Senior Company Director. He is also the former Chairman of the Employees' Trust Fund Board of Sri Lanka, Commercial Bank of Ceylon and Hatton National Bank.
13th Director General Vajira Ellepola to have taken the reins of the EFC with effect from 1 July, is an Attorney-at-Law and has been with the EFC since 2000. An experienced professional in the fields of employment law and industrial relations, Ellepola has held the position of the Deputy Director General of the EFC since July 2015.
Established in 1929, the Employers' Federation of Ceylon (EFC) is the national employers' organisation in Sri Lanka. In its nearly 100-year journey, EFC had committed itself to adapt to the requirements of a dynamic membership to promote productive employment and social harmony. Apart from the wide range of services EFC provides to its member organisations which consist of individual employers representing different business interests, the organization has today evolved into a formidable body which commands the attention of the policy makers in relation to labour policy. The EFC is recognised by all Trade and Business Chambers in Sri Lanka as the 'voice of business' in relation to employment law and industrial relations here at home. 
DAILY FT