Ex LTTE cadres convicted of bombing CBSL granted Presidential Pardon
By: Isuru Parakrama
Colombo (LNW): Two former LTTE cadres who were convicted of launching the bomb attack on the Central Bank of Sri Lanka (CBSL) on January 31, 1996 killing 91 people have been granted presidential pardon.
Selliah Navaratnam (69), an ex LTTE member who had been sentenced to serve 200 years in prison, and S. Shanmugarajah (56), another LTTE member who had been sentenced to life in prison, have been granted the President's pardon and released from the prison on Tuesday (18), the Department of Prisons announced.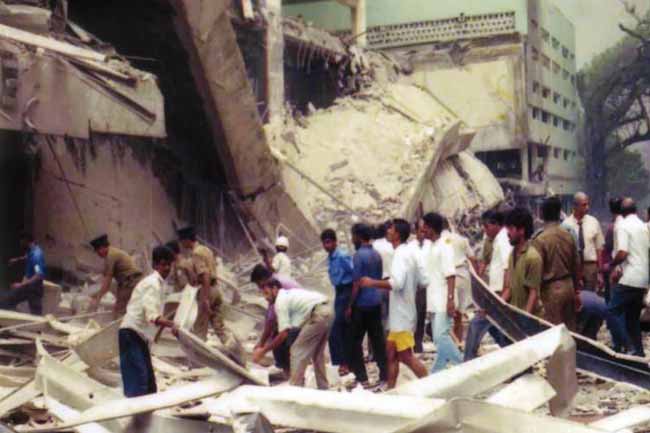 The vicious attack on the CBSL building in 1996 killed 91 individuals including 41 CBSL officials, whilst leaving 08 CBSL officials totally blind, 11 officials partially paralysed, and hundreds of people wounded.