Ex President Rajapaksa denies involvement with self-proclaimed 'Prophet of God' Jerome Fernando
By:
Isuru Parakrama
Colombo (LNW):
Former President Mahinda Rajapaksa denied any involvement with Pastor Jerome Fernando, a self proclaimed 'Prophet of God' and the leading advocate for the Glorious Church of Colombo, Sri Lanka, and Zimbabwean Pastor Uebert Angel, who is best described as the 'Godfather' of the modern prophetic movement and implicated in fraud, money laundering and racketeering in a series of crimes, saying that he had met the two only on one occasion during his tenure as the Prime Minister and the Minister in charge of Religious Affairs. Pastor Fernando is currently being probed by the Criminal Investigation Department (CID) and is expected to be arrested over certain controversial public statements he had allegedly made instigating religious disharmony. The ex President emphasised that as the then Prime Minister and the Minister in charge of Religious Affairs, it was his duty to give priority to meet with religious heads as well as those connected to religious establishments as 'part of a goodwill gesture' and in order to see what issues they faced, according to a report by Daily Mirror.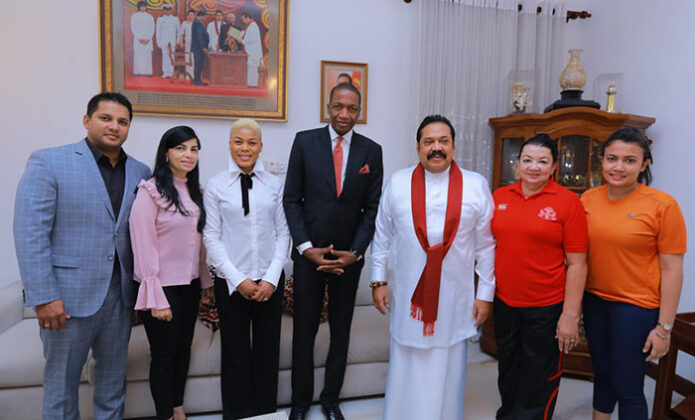 Rajapaksa also called out against any derogatory remarks made by Pastor Fernando against religions and stressed that there was no room for communal disharmony or hatred in Sri Lanka. "I strongly condemn remarks made by any individuals who attempt to cause communal disharmony in Sri Lanka especially when we fought hard as a nation to bring in unity and end all divisions," Daily Mirror quoted Rajapaksa. "It was a cordial meeting during which both the Pastors conducted a small prayer meeting with me and my wife. Since it was an official meeting, the pictures were released to the media. I have met Pastor Jerome and Uebert Angel only during that instance and have held no other meetings with them nor do I have any personal connections with either," the ex President added. Meanwhile, Fernando who is currently under the radar of the CID said in his Instagram that he will return to Sri Lanka on Sunday (21). The self-proclaimed prophet added that he was presently travelling on a pre-scheduled official matters pertaining to the ministry.