Foreign Minister Ali Sabry meets former UNSG Ban Ki-Moon
Minister of Foreign Affairs Ali Sabry met former Secretary General of the United Nations and President of the Assembly and Chair of the Council of the Global Green Growth Institute (GGGI) Ban Ki-moon at the Ministry of Foreign Affairs on Tuesday, 07 February 2023.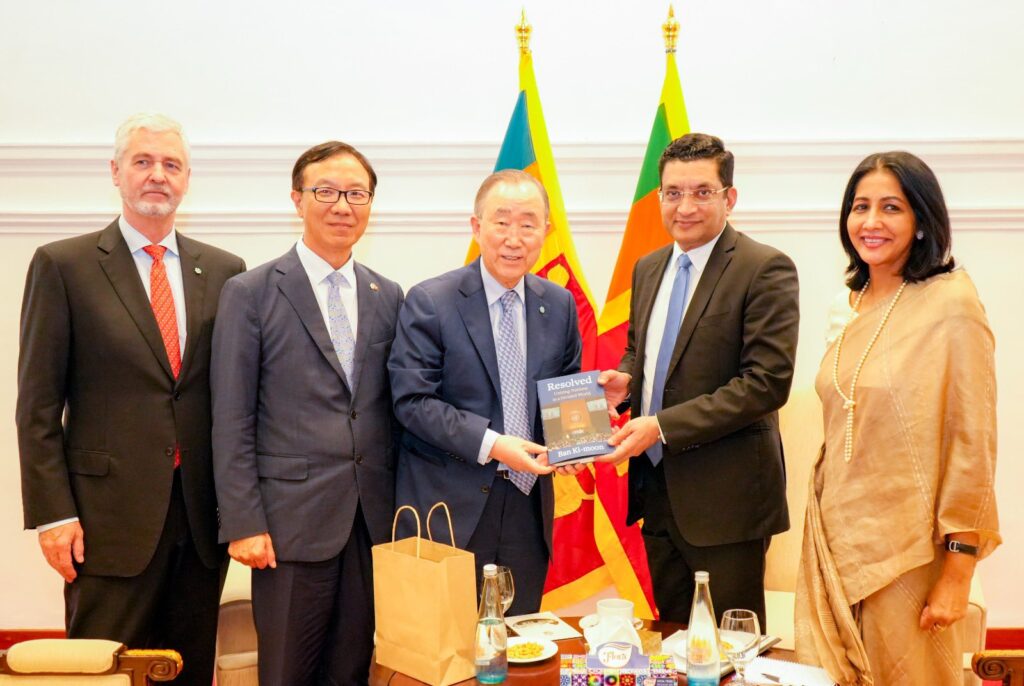 Foreign Minister Ali Sabry thanked Mr. Ban Ki-moon for his visit to Sri Lanka to strengthen cooperation between the Government of Sri Lanka and GGGI and to support Sri Lanka's green growth aspirations. The Minister highlighted the importance of working together with the GGGI to gain expertise and enhance the capacity of stakeholders working towards the implementation of the government's green initiatives related to environment and development. Minister Sabry invited the GGGI to organize a brainstorming session for officials of the stakeholder ministries engaged in reaching out to international green-blue financing and renewable energy projects.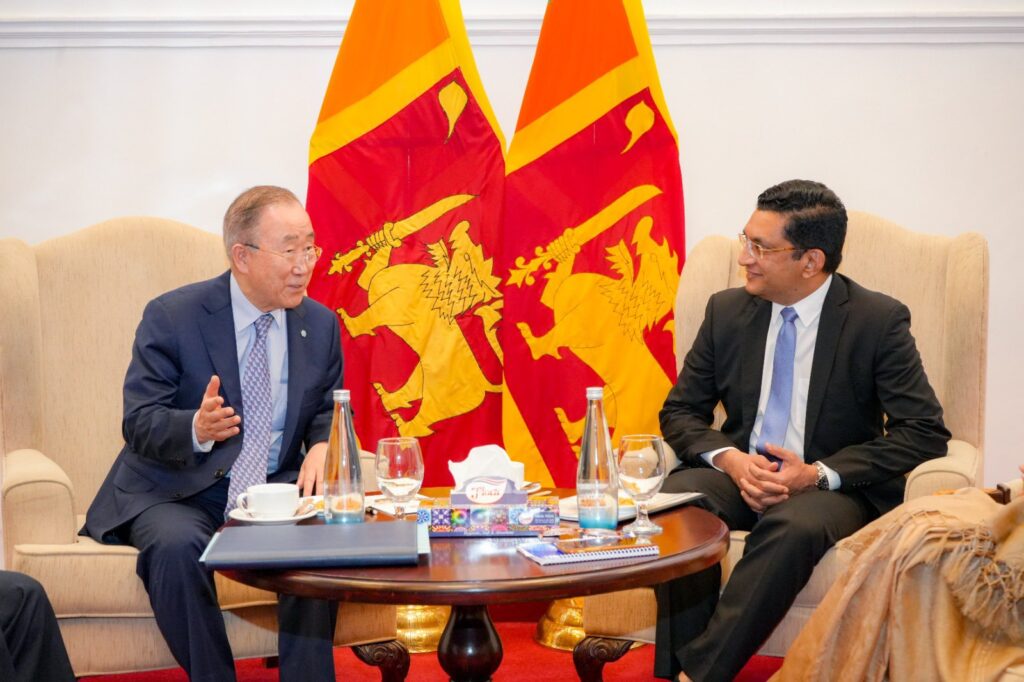 Elaborating on GGGI's active engagement with Sri Lanka Mr. Ban Ki-moon expressed his commitment to continue his support for President Ranil Wickremesinghe and Sri Lanka's efforts towards economic progress and environmental sustainability. He noted the current economic downturn and challenges faced by many countries including those in the developed world and the negative spillover on Sri Lanka. He expressed confidence that Sri Lanka will overcome the present economic challenges soon under the able leadership of the President and the government.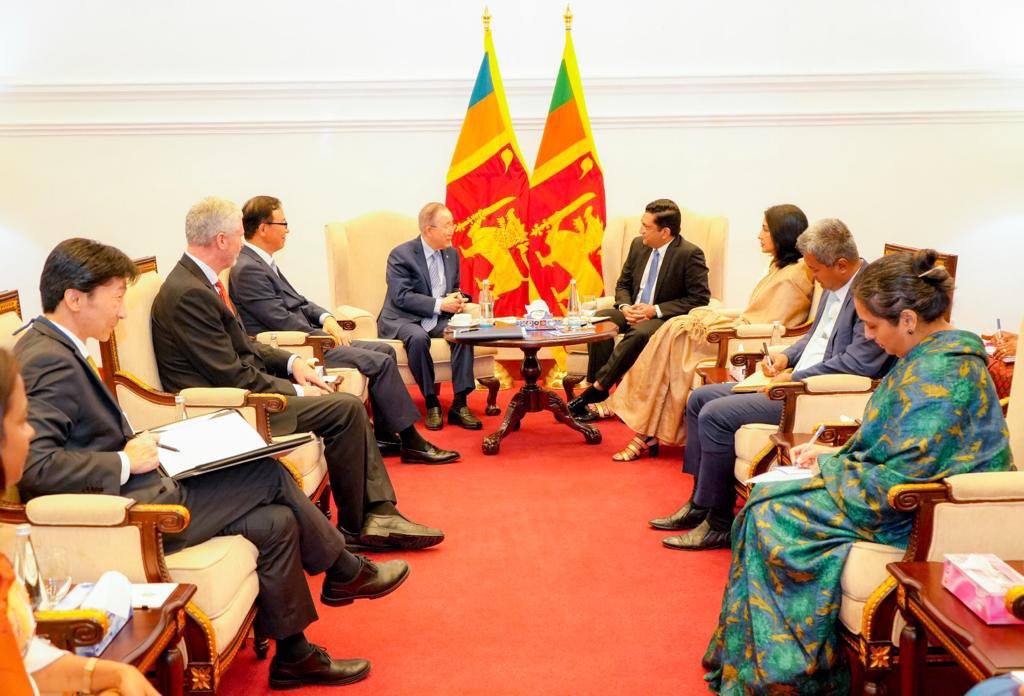 The former UNSG was accompanied by the Ambassador of the Republic of Korea Santhush Woonjin Jeong, CEO of GGGI Dr. Frank Rijsberman, and officials of the GGGI office in Sri Lanka. Foreign Secretary Aruni Wijewardane and senior officials of the Foreign Ministry were associated with the meeting. Ministry of Foreign Affairs Colombo 9 February 2023