Foreign Secretaries of SL and Thailand successfully conclude Bilateral Political Consultations
The 05th Round of Sri Lanka – Thailand Bilateral Political Consultations was held on 28 August 2023 at the Ministry of Foreign Affairs in Colombo.
The Sri Lanka delegation was led by Secretary, Ministry of Foreign Affairs Aruni Wijewardane, and the Thai delegation was headed by Permanent Secretary for Foreign Affairs of Thailand Sarun Charoensuwan.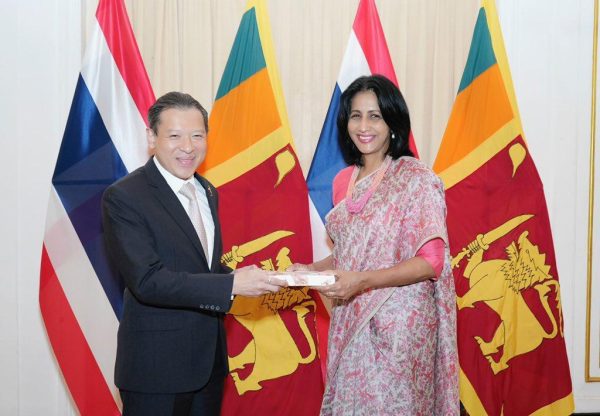 During the discussion, a wide range of areas of mutual collaboration in the fields of trade & investment, defence, culture, fisheries and tourism were reviewed for further progress. Foreign Secretary Wijewardane informed the Thai side that as Sri Lanka moved forward with the stabilization of its economy, it placed high priority on enhanced bilateral relations with Thailand, as well as the broader ASEAN region. Sri Lanka has prioritized the conclusion of the Thailand-Sri Lanka Free Trade Agreement. In addition, Sri Lanka intends to join the Regional Comprehensive Economic Partnership (RCEP) Agreement, the world's largest free trade area that came into effect on 01 January 2022. As one of the 15 founding members of the RCEP, Foreign Secretary Wijewardane requested Thai support for Sri Lanka's application.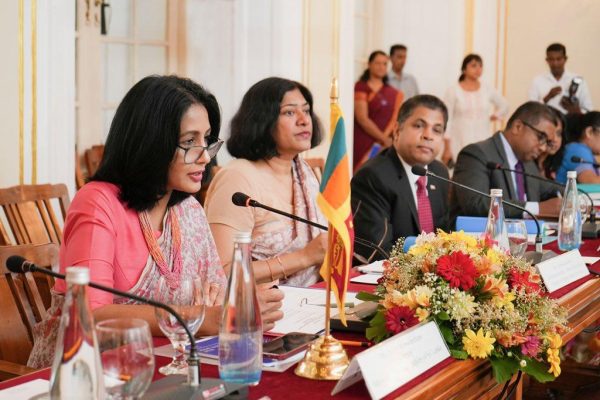 Foreign Secretary Wijewardane also congratulated Thailand on the progress made in BIMSTEC under its current Chairmanship, including initiating the Vision of a Prosperous Resilient and Open BIMSTEC by 2030.
The Thai Permanent Secretary for Foreign Affairs updated Sri Lanka on the latest developments in Thailand including the appointment of Srettha Thavisin as the new Prime Minister of Thailand. Permanent Secretary Charoensuwan welcomed Sri Lanka's recovery since last year and informed that Thai technical assistance on various programmes under the Two-Year Implementation Plan will continue to support Sri Lanka's efforts.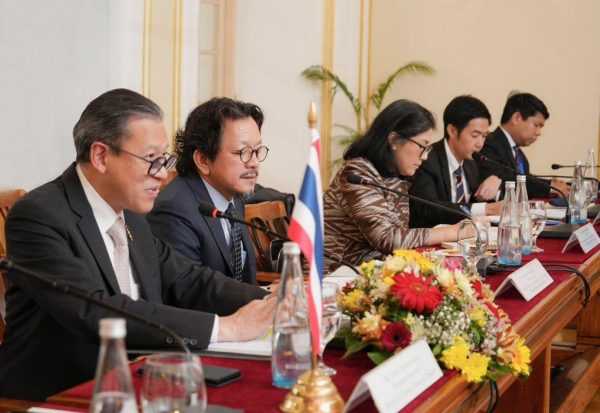 The two sides also reviewed ongoing developments in the regional and multilateral contexts including in ASEAN, BIMSTEC, IORA and the United Nations.
Parallel to the bilateral political consultations, a negotiation and business matching session was conducted between leading private sector companies of the two countries in the morning at the Siam Nivasa.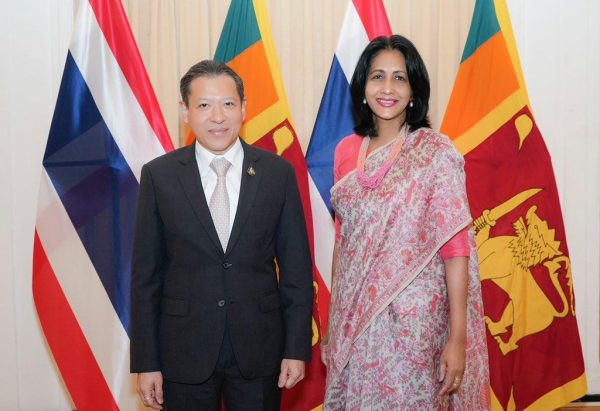 The Permanent Secretary for Foreign Affairs of Thailand called on Prime Minister Dinesh Gunawardena and Foreign Minister Ali Sabry in the afternoon.
Foreign Secretary Wijewardane was supported by senior officials of the Ministry of Foreign Affairs as well as officials from the Ministries of Defence and Fisheries, the Department of Commerce and the Department of External Resources (ERD). The Thai side included Thai Ambassador to Sri Lanka Poj Harnpol and other senior officials of the Thai Foreign Ministry.