'Friends of Sri Lanka' in the European Parliament join Ambassador Asirwatham for a dinner discussion in Brussels
The Ambassador of Sri Lanka to the European Union, Grace Asirwatham, hosted a group of Members of the European Parliament (MEPs) who are part of the Friends of Sri Lanka group to an engaging and informative working dinner at the official residence on 5 September 2023. The event was attended by 8 MEPs, including the Chair of the Friends of Sri Lanka group, MEP Tomáš Zdechovský from the Czech Republic, who is a member of the European People's Party (EPP), which is the largest party in the EU Parliament, and Vice-Chair Maximilian Krah from Germany, MEP of the Identity and Democracy (ID) party.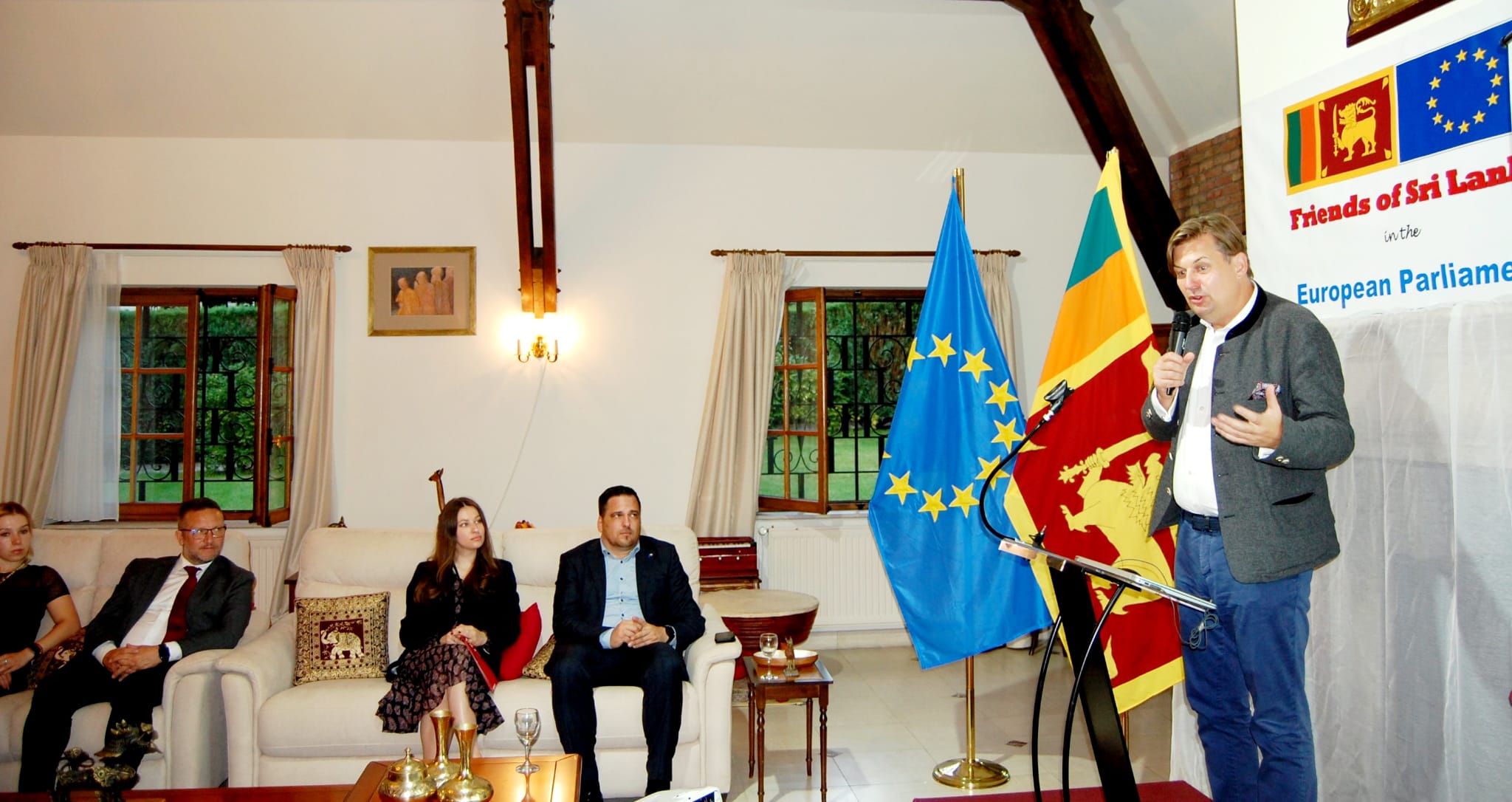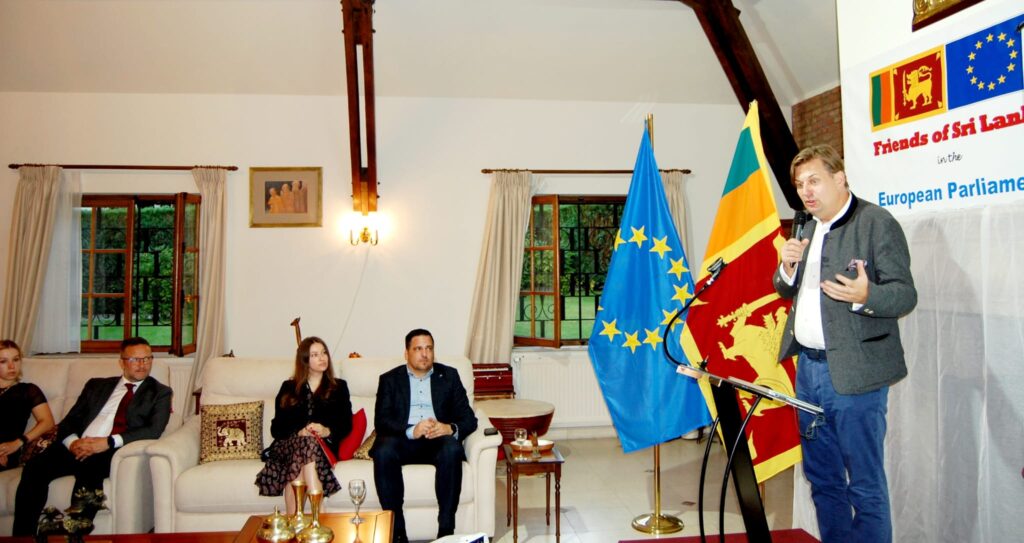 Ambassador Grace Asirwatham presented a comprehensive overview of the Sri Lankan government's strategy for economic recovery, through foreign and domestic debt restructuring, promotion of tourism, exports, investment promotion, and more stringent economic policy measures to drive the country towards economic prosperity. In this context, the Ambassador expressed appreciation for the EU's steadfast support and assistance to Sri Lanka during challenging times, and more importantly, through its trade instrument, EU GSP Plus tariff concessions for Sri Lankan exports to the EU, which have empowered the most vulnerable sectors of the social fabric of Sri Lanka, including women. As discussions on the new regulation of the EU GSP for the next decade take place in the European Parliament, Ambassador Asirwatham underscored the critical importance of continuing the EU GSP Plus tariff concessions to support Sri Lanka's transformative journey toward economic recovery and prosperity, while diligently fulfilling all GSP Plus-related conditions.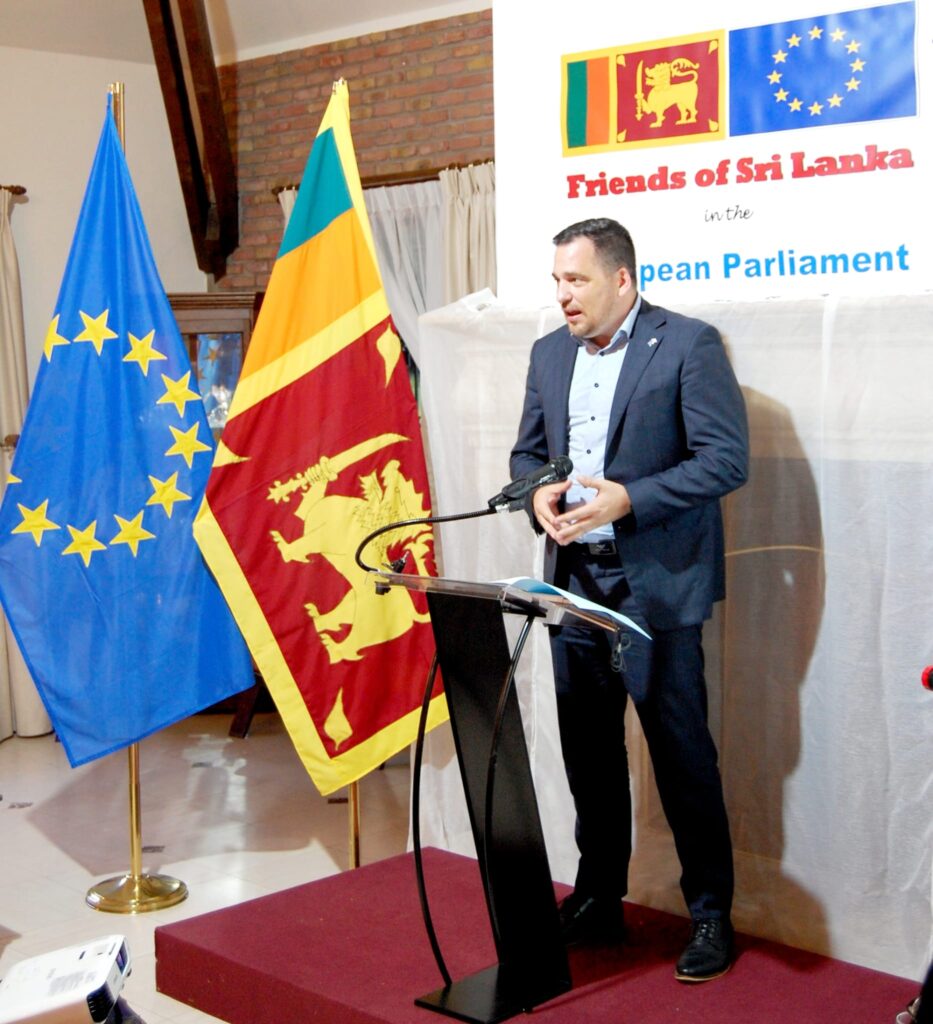 Ambassador Asirwatham also delved into Sri Lanka's firm commitment to environmental sustainability and climate action. She reiterated Sri Lanka's ambitious goal of achieving net-zero carbon emissions by 2050 and highlighted ongoing efforts to expand forest cover and transition to renewable energy sources. Furthermore, she mentioned collaborative opportunities being explored with the European Union to facilitate this green energy transition.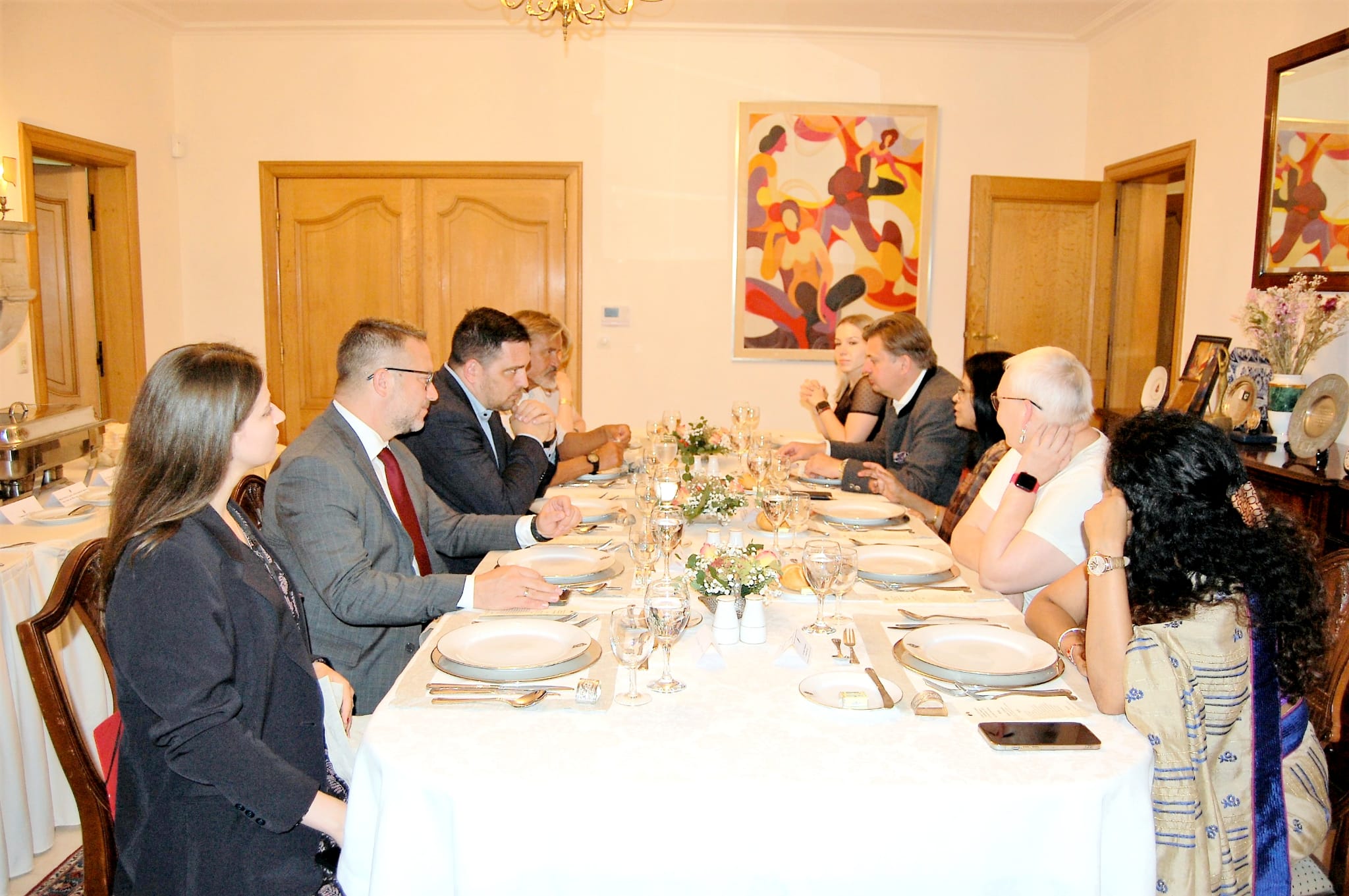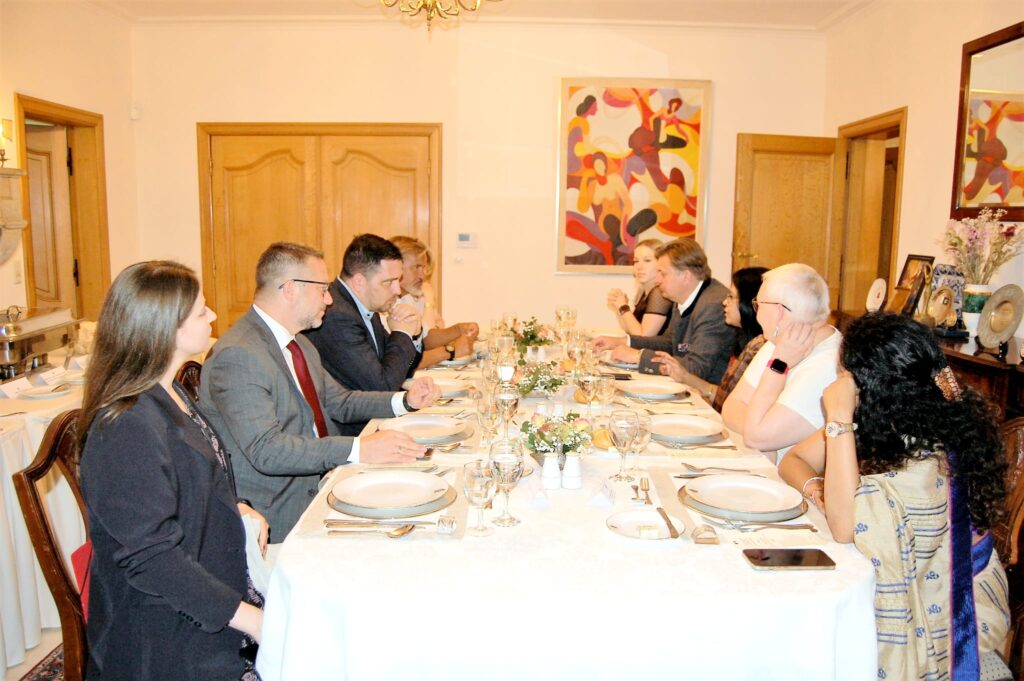 The MEP Tomáš Zdechovský, Chair of the Friends of Sri Lanka group, commended the Sri Lankan government for its efforts to stabilize the economy and steer the country towards a positive path through firm policy interventions. The Vice-Chair Maximilian Krah, who is also the standing rapporteur for South Asia in the European Parliament Committee on International Trade (INTA), echoed these sentiments of commendation for Sri Lanka's proactive economic stabilization measures.  He emphasized the significance of continuing EU GSP Plus tariff concessions to support the country's economic recovery, reaffirming their commitment to assisting Sri Lanka in its time of need. The MEPs present at the event praised the existing cooperation between Sri Lanka and the EU, which is firmly grounded in shared democratic values, mutual respect, and socio-economic development.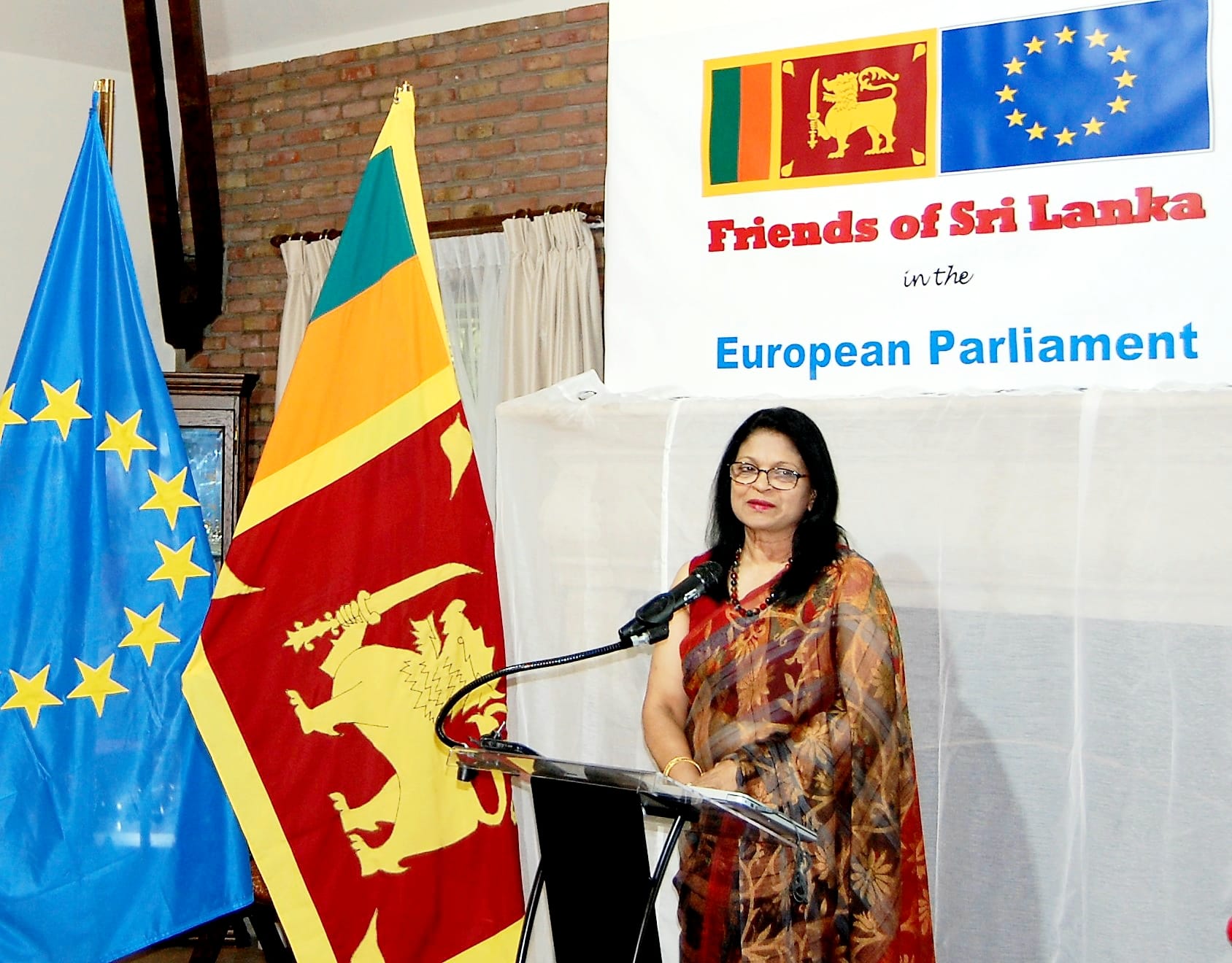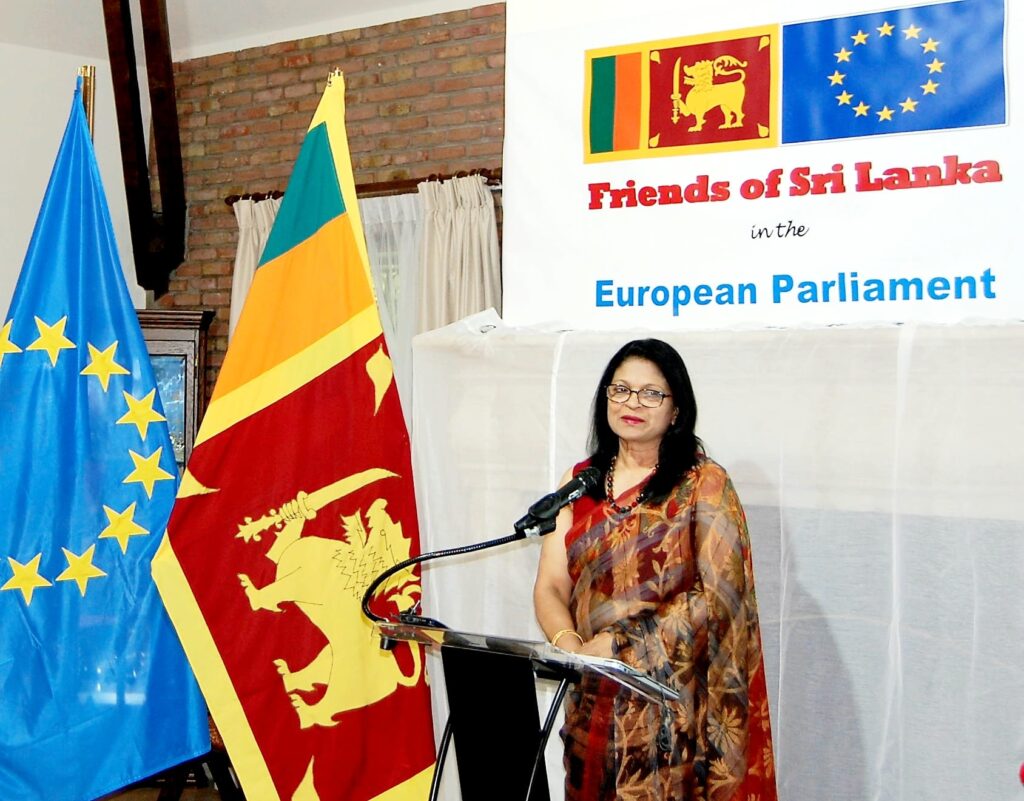 The working dinner provided a platform for an insightful exchange of ideas on the progress, challenges, and aspirations of Sri Lanka's political and economic endeavours, underscoring the importance of cooperation and partnership between Sri Lanka and the European Union. Embassy of Sri Lanka Brussels 08 September 2023