High-Altitude Camaraderie – Indian Su-30MKI Meets French Rafale Fighter Down Under During Pitch Black 2022
The Indian Air Force recently heightened the excitement around Exercise Pitch Black 22 by posting a video of the interaction between the pilot of India's Su-30 MKI fighter aircraft and the French Rafale fighter jet. 
F-35B Stealth Fighters Make Debut At Australia's Pitch Black Exercise Amid China's Continued Threat Perception
On September 3, the Indian Air Force's official Twitter account posted a video of IAF and French Air and Space Force (FASF) pilots introducing their steeds to one another.
The video was shot in Australia, where Exercise Pitch Black 22 is currently taking place. 
The IAF captioned the video, "as the pace picks up at ExPitchBlack22, so does the bonhomie," with the hashtag' BridgesOfFriendship.'
Captain Mathieu, a French pilot of a single-seat Rafale fighter jet with the call sign "Rookie," greeted India at the video's outset.
#BridgesOfFriendship
As the pace picks up at #ExPitchBlack22, so does the bonhomie.
Pilots from #IAF and #FASF show their steeds to each [email protected]_de_lair pic.twitter.com/JxX1KcEUg0
— Indian Air Force (@IAF_MCC) September 3, 2022
The French pilot introduces the Indian Air Force pilot to his Rafale fighter jet in the video. Similarly, the Indian counterpart gave the French pilot a tour of his Su-30 MKI. 
On September 5, the French Ambassador to India reposted the video with the message, "High-altitude camaraderie Down Under! Watch French Rafale pilots train with IAF pilots as part of the ExPitchBlack22 multilateral air exercise in Australia."
High-altitude camaraderie Down Under! Watch French #Rafale pilots train with #IAF pilots as part of the #ExPitchBlack22 multilateral air exercise in Australia:@IAF_MCC pic.twitter.com/FRADFU7vv0
— Emmanuel Lenain 🇫🇷🇪🇺 (@FranceinIndia) September 5, 2022
Exercise Pitch Black, a biennial exercise taking place in Darwin from August 19 to September 8, is attended by 17 nations, including Australia, the United States, the United Kingdom, Germany, France, India, and Japan.
This year's exercise pits up to 2,500 soldiers and 100 aircraft from participating nations against simulated threats in a demanding and realistic training environment. The last exercise was held in 2018, while the 2020 drills were canceled owing to the COVID-19 pandemic.
According to exercise commander Air Commodore Tim Alsop, Pitch Black's return represents an ideal opportunity to build alliances and support regional stability. 
The exercise recognizes Australia's strong alliances and the importance it places on regional security and establishing close links throughout the Indo-Pacific area, RAAF said. 
This year's training area is 240 nautical miles broad and 300 nautical miles long. The increased area enables more realistic and intricate scenarios.
"Pitch Black is a large force employment exercise driven by fighter combat scenarios. This year, significant efforts have been made to advance the air-to-air refueling capability between many of the participating nations," Alsop was quoted in a RAAF release.
The Indian Air Force has sent four Sukhoi-30 MKI fighter jets and two C-17 heavy-lift aircraft to the exercise. The strategic and military coordination between India and France has substantially expanded recently.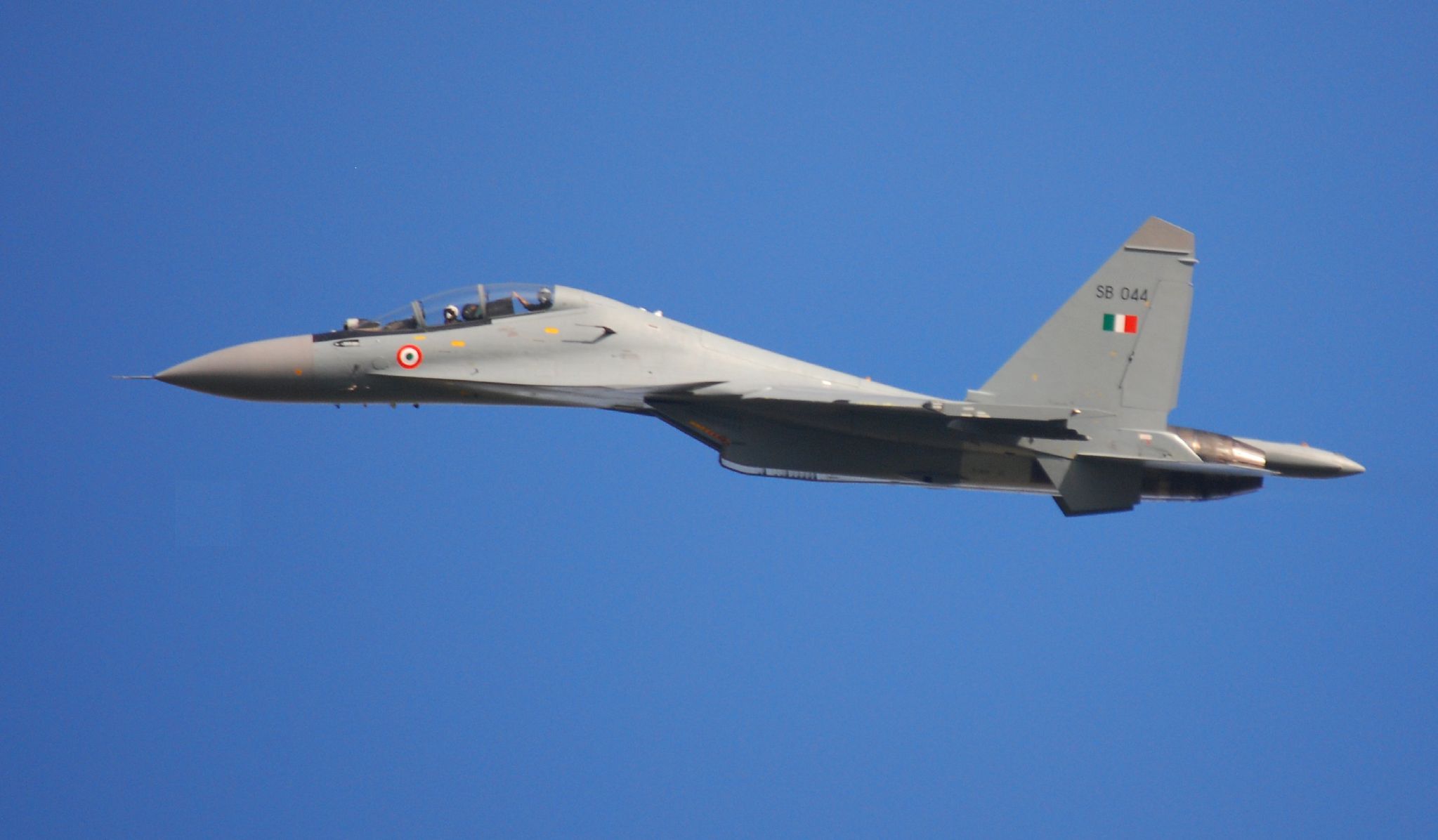 An Indian Air Force Sukhoi Su-30MKI Flanker in flight
Previously, in November 2021, Indian Su-30 MKIs and French Rafale jets conducted a joint air force exercise. India is also an operator of French-origin Rafale fighter aircraft.
In September 2016, India inked a deal with France for 36 Rafale multi-role fighter planes in fly-away condition for €7.87 billion. The decision came after India's Prime Minister Narendra Modi's April 2015 surprise announcement, which cited the "critical operational necessity" of the IAF. 
The French ambassador to India, Emmanuel Lenain, said in July 2022 that France had delivered all 36 Rafale combat jets to India.
France India Military Cooperation
According to global arms trade watchdog SIPRI, France has become India's second-largest arms exporter between 2016 and 2020, with an increase of an astounding 709% compared to 2010 to 2015. This is also attributable to the Rafale deal and the related ammunition and infrastructure. 
For the Indian Navy's tender for fighter aircraft to operate from its aircraft carriers, the French jet's naval derivative, the Rafale-M or Marine, is competing against Boeing's F-18 Super Hornet.
The F-18 conducted a demonstration in May, while the Rafale-M demonstrated compatibility in January by flying from the Navy's shore-based test station in Goa.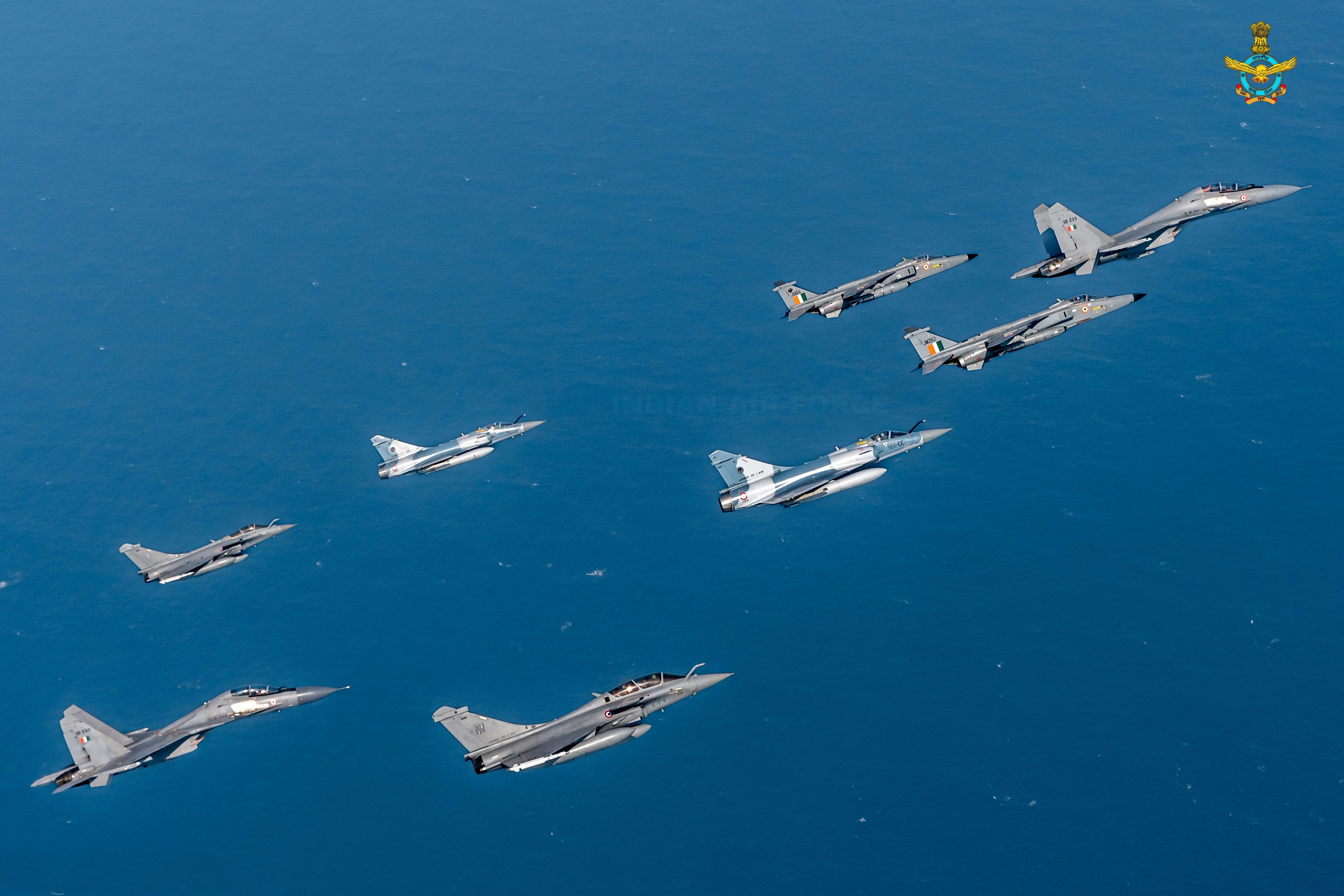 India, France 2021 Drills – IAF
India is crucial to France as a strategic ally in the Indo-Pacific area. A French Air and Space Force group, including three Rafale fighters, recently conducted a strategically significant stopover at the Indian Air Force's Sulur station in Tamil Nadu on August 10-11. 
With the codename, Pégase 22, the French contingent in the Indo-Pacific is performing a critical long-range mission. The refueling and layover at the Indian Air Force airbase in Sulur, near Coimbatore in Tamil Nadu, demonstrated the two air forces' mutual trust and cooperation.
As the #IAF contingent moves into #RAAF Darwin base for #ExPitchBlack22, heartfelt thanks to our friends from the French Air & Space Force for the enroute aerial refuelling support.
Merci [email protected]_de_lair pic.twitter.com/5xPvUMiFRy
— Indian Air Force (@IAF_MCC) August 18, 2022
Recently, the French Air Force refueled the Sukhoi Su-30 MKI fighter jets of the Indian Air Force as the IAF contingent was heading towards Darwin to participate in Pitch Black 2022.
#WATCH Indian Air Force Su-30MKI fighter jets refuelling mid-air with tanker aircraft of French Air and Space Force
(Video source: IAF) pic.twitter.com/EoXYbHK2eR
— ANI (@ANI) August 18, 2022
IAF thanked the French Air and Space Force for the mid-air refueling support. IAF tweeted – "As the #IAF contingent moves into #RAAF Darwin base for #ExPitchBlack22, heartfelt thanks to our friends from the French Air & Space Force for the enroute aerial refuelling support. Merci beaucoup!"