High Commissioner Milinda Moragoda meets Tamil Nadu Parliamentarian Kanimozhi Karunanidhi
Further strengthening the engagement with the State of Tamil Nadu and as a follow-up to the meeting with its Chief Minister in early June, Sri Lanka's High Commissioner to India Milinda Moragoda met with Lok Sabha MP for Thoothukkudi constituency, Kanimozhi Karunanidhi on 4 August 2022 in New Delhi.
Parliamentarian Kanimozhi Karunanidhi, who was in New Delhi to attend the monsoon session of Parliament, is the daughter of the former Chief Minister of Tamil Nadu M. Karunanidhi and sister of the present Chief Minister M.K. Stalin.
The Lok Sabha MP extended a warm welcome to High Commissioner Moragoda. During the very cordial discussion that followed, the High Commissioner thanked the people of Tamil Nadu for the humanitarian assistance that they have been extending to Sri Lanka to help manage the current economic situation.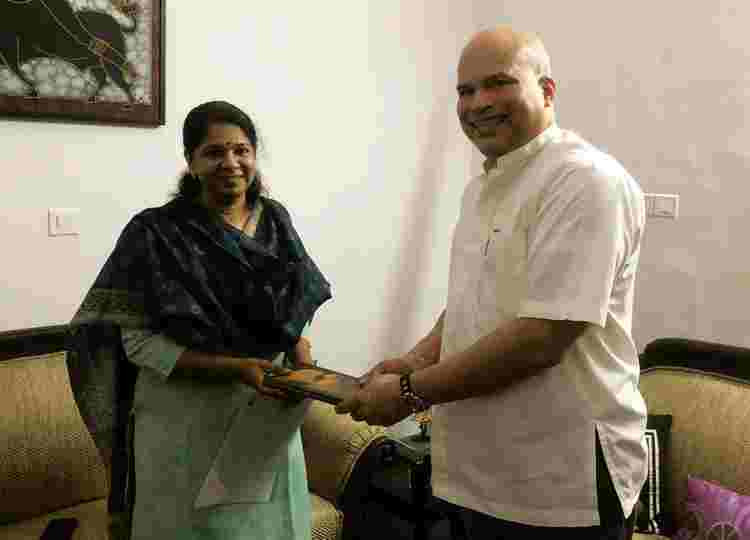 The High Commissioner and the Parliamentarian exchanged views on the very close ethnic, religious and cultural affinities between the State of Tamil Nadu and Sri Lanka and discussed ways and means to further strengthen them.
High Commissioner Moragoda also presented a copy of the Tamil translation of the book containing his parliamentary speeches to MP Kanimozhi. The High Commissioner recalled how he had presented a copy of the same book to her father, the late M. Karunanidhi, former Chief Minister of Tamil Nadu, in 2006.
A senior member of the Dravida Munnetra Kazhagam (DMK) and a poet, Kanimozhi Karunanidhi functions as the chief of the party's wing for art, literature and rationalism. She had worked as a journalist before entering politics.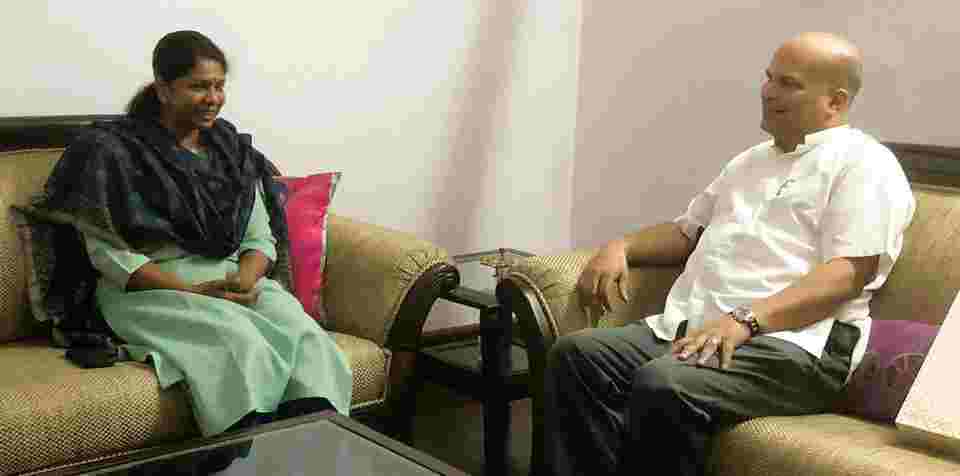 High Commissioner Moragoda was accompanied by Deputy High Commissioner Niluka Kadurugamuwa and Minister Counsellor of the High Commission of Sri Lanka in New Delhi Gamini Sarath Godakanda.  
High Commission of Sri Lanka
New Delhi
08 August, 2022