Japanese Embassy denies reports on unwillingness to support SL
The Japanese Embassy in Sri Lanka has categorically denied media reports on the Japanese government's unwillingness to support Sri Lanka amidst the economic crisis befallen the isand nation, a statement by the Prime Minister's office emphasised.
Earlier a Daily Mirror headline, saying "Japan will not help Sri Lanka now" raised controversy leading to the spawning of a potential diplomatic rift between the two countries, following which KATSUKI Kotaro, the Deputy Head of the Japanese Mission in Sri Lanka responded saying that the claim is false.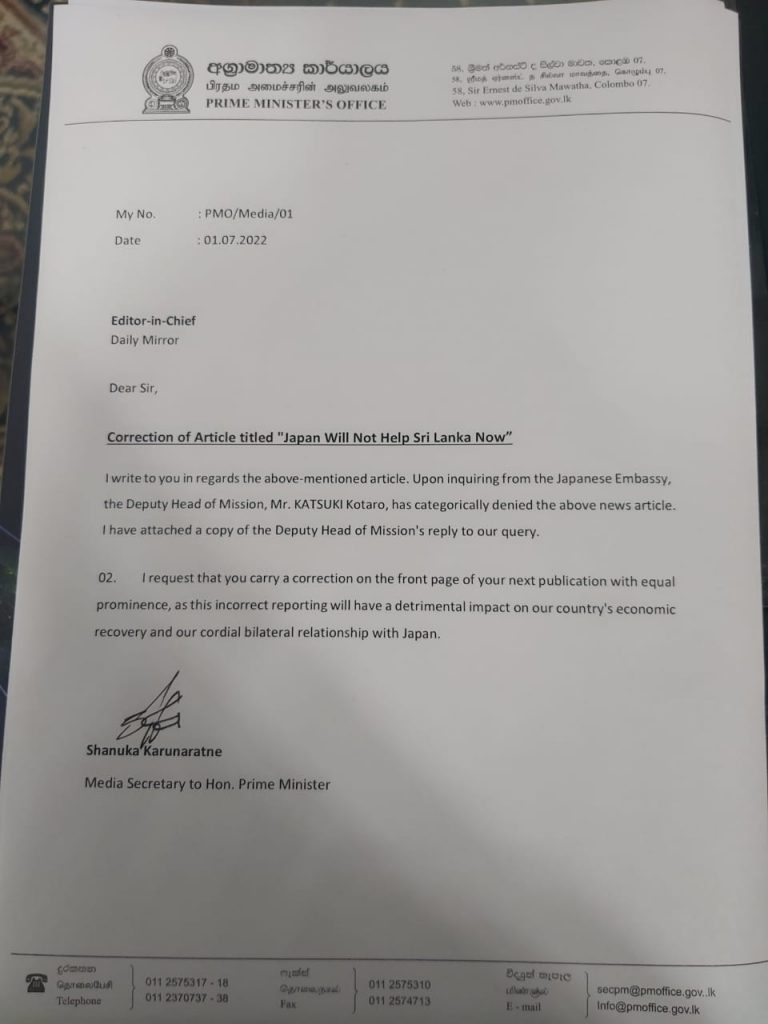 The announcement by the PM's office in this regard urges all media to correct the report with equal prominence, as this inadequate reporting could have a detrimental impact on the country's economic recovery and the cordial relationship between the two states.
MIAP