McLarens Holdings responds to media reports involving SINOPEC
By:
Isuru Parakrama
Colombo (LNW):
McLarens Holdings Limited has responded to certain media reports claiming an affiliation with the fuel oil distributor SINOPEC, which has recently entered a contract agreement with Sri Lanka for the objective of speed-running fuel distribution in the island, stating that they are false. In a statement, McLarens Group emphasised that it does not act as agent for SINOPEC fuel sales operations, thereby clarifying that neither McLarens group, nor its subsidiaries are agents for SINOPEC, nor have they been awarded any concessions for fuel shed operations.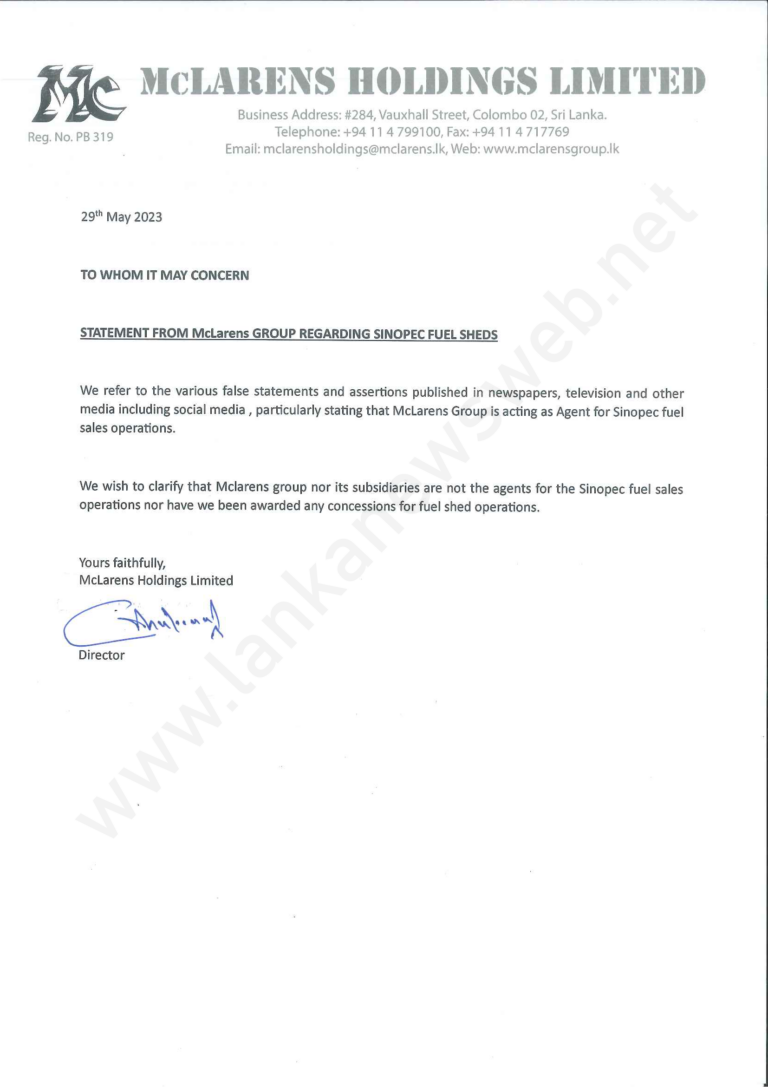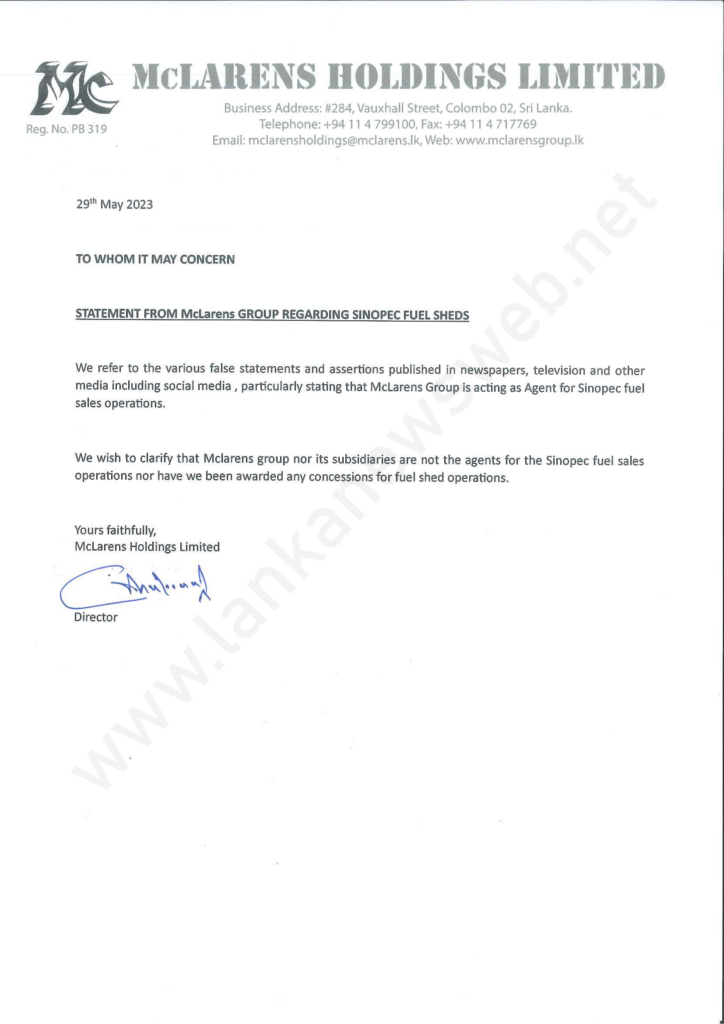 Meanwhile, Interocean Lubricants (Pvt) Ltd. also clarified regarding the media reports, stating that SINOPEC Brand Lubricants has been in Sri Lanka since 2012 in the business areas of automotive and industrial lubricants, and Interocean Lubricant (Pvt) Ltd. was appointed by SINOPEC as the authorised distributor in Sri Lanka for SINOPEC Lubricants since 2012 by Lubricant company "SINOPEC Corporation China." Debunking media speculations, Interocean stressed that the domestic fuel station concession was awarded to SINOPEC Fuel Oil Corporation China after a comprehensive "request for proposal" (RFP) process where SINOPEC Fuel Oil Corporation China has directly bid for this tender. No local party, accordingly, has acted as its agents for the bidding process, nor has SINOPEC China appointed any local party as its agents consequent to the awarding, the company added.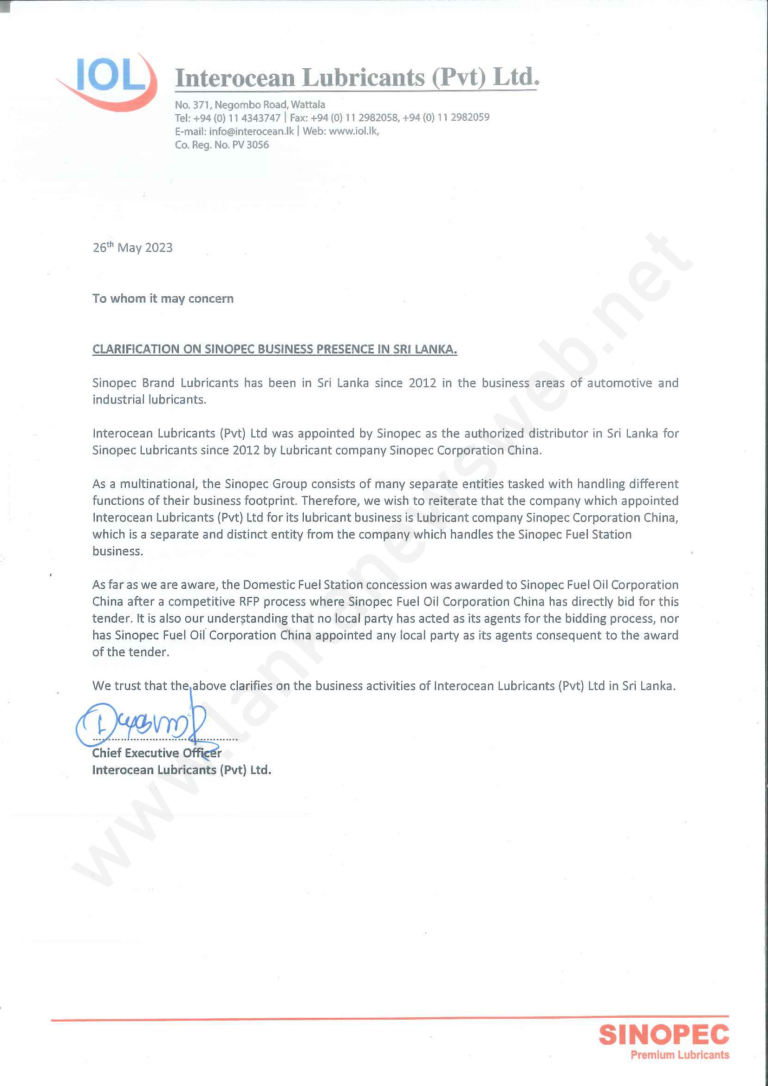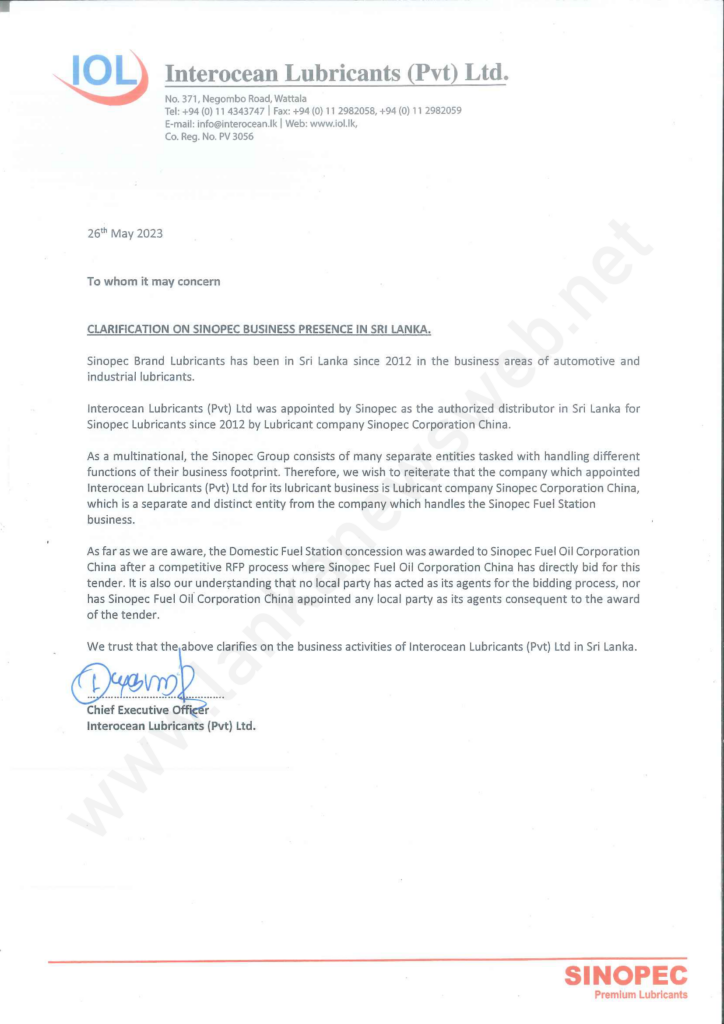 Previously, SINOPEC itself categorically denied similar media speculations suggesting the company procuring agencies to manage certain aspects of its operations in Sri Lanka, stating that they are false.
Previous report: