"MY SON IS IN JAIL FOR 15 YEARS, RELEASE HIM NOW," says the mother of Prisoner Sadish Kumar
For many years, it's not a secret that Tamils ​​have been arrested in large numbers using the Prevention of Terrorism Act (PTA). The arrested people are still suffering in prisons. Even now, 13 years after the end of the war, people are being arrested using the PTA. Among those imprisoned Tamils, Sadish Kumar, who has been incarcerated in Magazine Prison, Colombo for almost 15 years, has become a subject when Sellaiya Pawalalli, a resident of Kilinochchi, disclosed about her son holding the book of poems written by him in 2017.
He was arrested on January 08, 2008 under the PTA. His mother further states that they still haven't got the justice and he was convicted by the Vavuniya Court sentencing him to life imprisonment. Even though they appealed the court, there's no success, she reveals. With every clarification, all she asked is that her son be released.
This political prisoner, Sadish, has so far written and published 4 books of poetry and short stories from prison.
Irumbuk Kadavukkullirundu (Sitting in an Iron Door) Poem-2012Vidyalai Thedum Irauhal (Nights Searching for the Dawn) – Poem 2016Siraiil Irundu Singala Damanakku (From Jail to Sinhalese Brotherhood) – Poem- 2017Veppa Maramum Pawalam Gahayyum – (Kohomba Tree and Pawalam Achchi) short stories are those four works.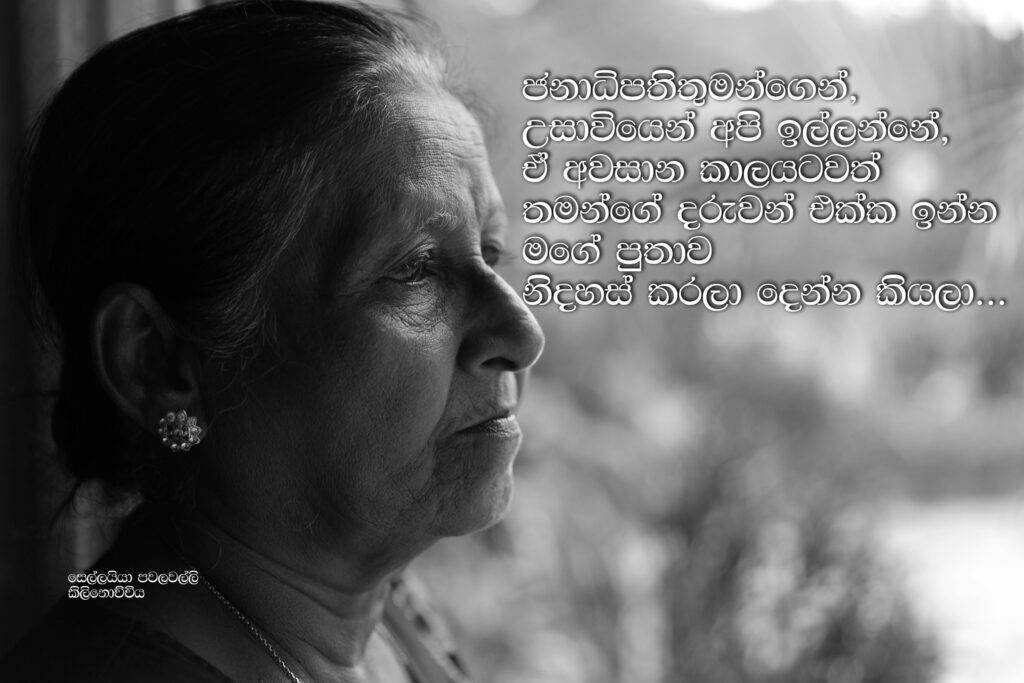 Sellaiya Pawalalli, the mother of  Sadish Kumar said that it's not fair to arrest under this terrorism act even for a small mistake and put in jail. And she further requested from the President and the court to let her son live with his family for the last time.
Sellaiya Pavalalli lived in Kurunegala area. She came to live in Kilinochchi in 1978.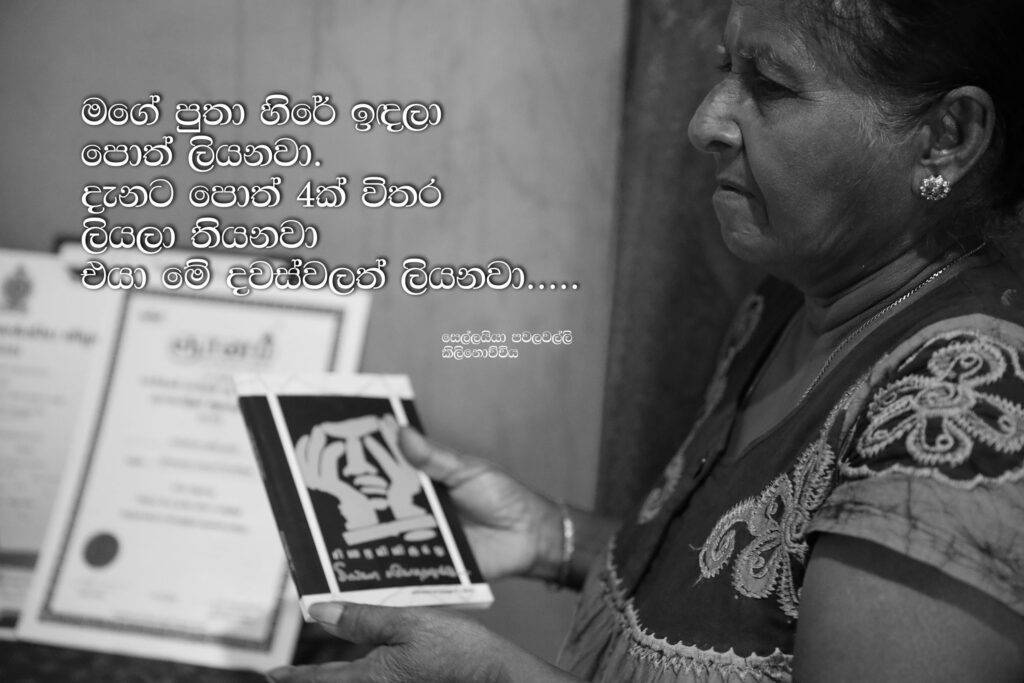 "In our village Kurunegala, there were only Tamil houses. During that crisis, our house was burnt down twice. After that we came to Kilinochchi. We lived happily in Kilinochchi in those days," she recalls the past years with happiness, but today she lives with a deep hope of freeing her son who has been imprisoned for 15 years.
Again and again she demands that let her son be released and live his last days.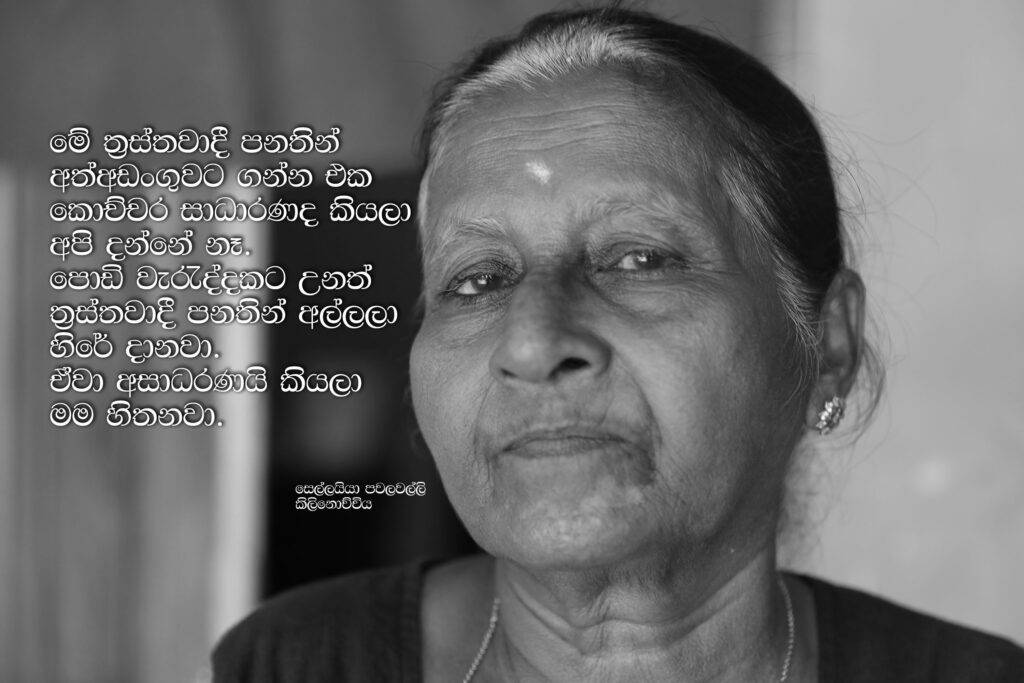 (Although this is the demanding justice of Sellaiya Pawalvalli for her son, Sadish, who has been imprisoned for 15 years, this is the harsh reality that Tamils ​​have been facing for years in post-war in Sri Lanka)
[embedded content]
* This English adaptation is from Sinhala Article "මගේ පුතා අවුරුදු 15ක් හිරගෙදර, දැන්වත් එයාව නිදහස් කරන්න" originally published on Vikalpa
OV