Nagoya sees international recovery, as Jetstar Asia reboots Okinawa flights
Asia-Pacific carriers added to their Japan networks, with a particular focus on Nagoya, while Jetstar Asia outlined plans for a return to Okinawa and Osaka. Hong Kong Airlines commenced a four-times weekly service to Nagoya's Central Japan International Airport (CJIAC), which will become a daily service in August. The new route adds to its existing Japan network of Fukuoka, Tokyo Narita, Okinawa, Osaka Kansai, and Sapporo.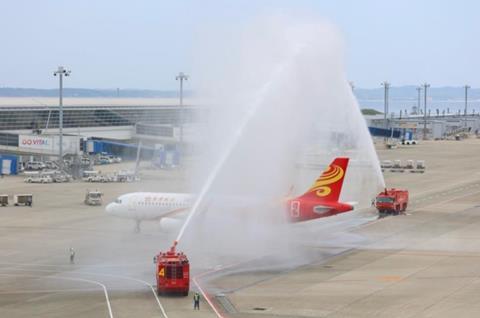 In mid-July, the carrier will increase flights to Japan to 73 weekly, hitting 97% of pre-pandemic levels. "With the launch of Hong Kong Airlines' service, the number of flights connecting Hong Kong and the Chubu region has increased to 21 flights per week, returning to the pre-pandemic levels," says Riki Inuzuka, president and chief executive of CJIAC. "This represents a recovery of 60%." South Korean low-cost carrier Jin Air also plans to launch a twice-daily service on the Seoul Incheon-Nagoya route from 15 September using Boeing 737-800 aircraft. The addition of Nagoya will increase Jin Air's Japanese network – operated from Seoul Incheon and Busan – to seven destinations. Singapore-based LCC Jetstar Asia also plans a return to Japan, with the launch of a three-times-weekly service to Okinawa from 30 November. It will be the only carrier on the Singapore-Okinawa route. Before the coronavirus pandemic, the carrier operated charter services to Okinawa in 2014, and scheduled services from 2017. Jetstar Asia will also resume a Singapore-Manila-Osaka Kansai service from 24 November, operating the service five times weekly. The carrier estimates that the two new services will carry over 180,000 passengers between Singapore and Japan annually. September 8 will see South Korea's T'Way Air resume a three-times-weekly service from Seoul Incheon to the small Japanese city of Saga in northwest Kyushu. The carrier operated the route from 2013-2019 but dropped amid the pandemic. In the winter months the route will be operated four times weekly. The carrier also plans a new Daegu-Ulaanbaator route from 28 July, adding to its Seoul Incheon-Ulaanbaator service. Connectivity between Thailand and Sri Lanka has also improved, with AirAsia Thailand launching a direct Bangkok Don Mueang-Colombo service on 10 July. The service will be operated four times weekly.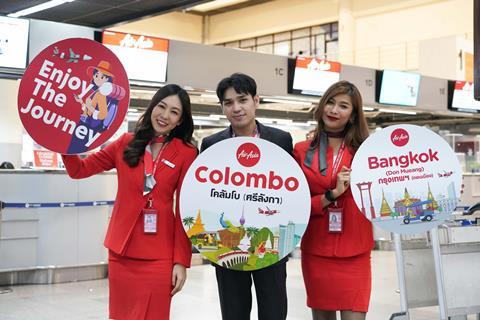 "AirAsia's direct flight to Colombo has been very well received as the city offers many novel and intriguing attractions," says Tansita Akrarittipirom, head of commercial at the carrier. "Thailand is also a favourite leisure destination for Sri Lankan travellers, and the direct route offers them great convenience at the best cost." Vietnam LCC Vietjet, meanwhile, launched the only direct service on the Da Lat-Busan route, which it will operate daily.