Namal lodges complaint demanding probe into news item on Mawbima
Former Sports Minister Namal Rajapaksa has lodged a complaint with the Police demanding an investigation into a news item published on Mawbima Newspaper.
The news item was regarding Commonwealth Games winner Nethmi Ahimsa being brought to visit the former Minister.
It is noteworthy that the owner of Mawbima is the current Public Security Minister Tiran Alles, who is a family friend of the Rajapaksas and a National List MP of the Sri Lanka Podujana Peramuna (SLPP).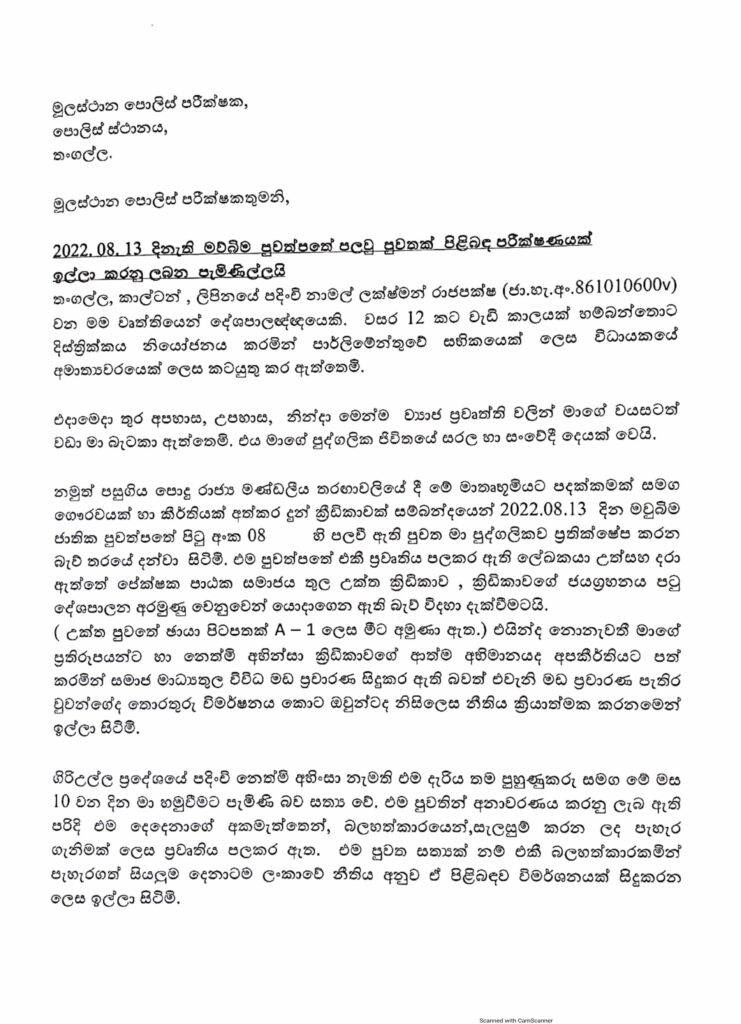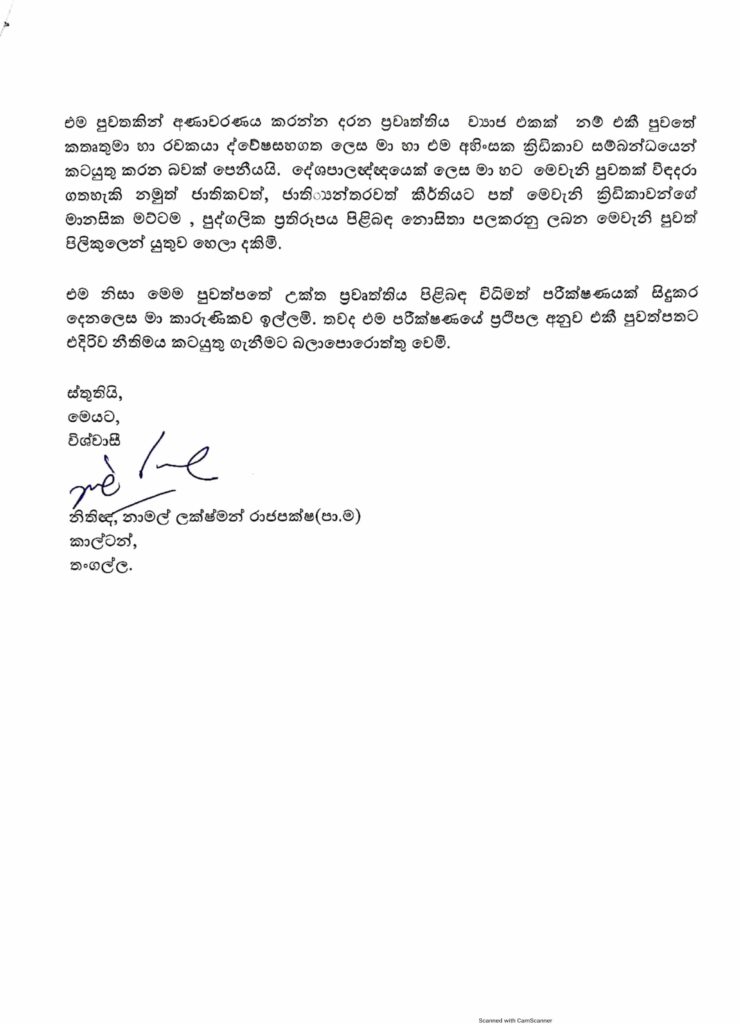 MIAP