Presentation of Open Copy of Letter of Credence – Ambassador (designate) of Sri Lanka to Türkiye
The Ambassador of Sri Lanka to the Republic of Türkiye, S. Hasanthi Urugodawatte Dissanayake, presented open copies of her Letter of Credence of her appointment to the , Director General of Protocol of the Ministry of Foreign Affairs of Türkiye Ambassador Tunca Özçuhadar on 02 November 2022, having assumed duties at the Embassy on the previous day. 
S. Hasanthi Urugodawatte Dissanayake is a career diplomat with over 26 years of experience in the Foreign Service having served ın Sri Lankan Missions in Japan, Sweden, Italy, China and Viet Nam. Her last tenure abroad was as the Ambassador of Sri Lanka to Viet Nam from 2015 – 2019.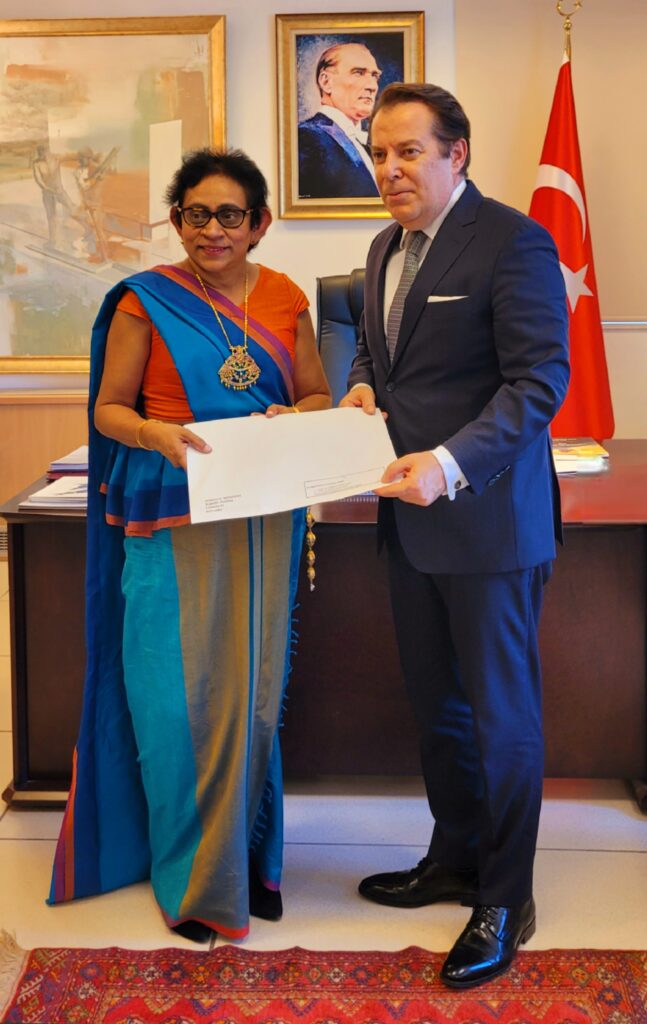 In Colombo, she has served in several Divisions at the Ministry of Affairs covering economic, UN and multilateral, political and protocol affairs. Prior to her taking up duties in Ankara she was the Additional Secretary for Ocean Affairs, Environment and Climate Change.
Ambassador and the Director General of Protocol had interesting conversations on Japan where both have served simultaneously as well meeting later during Ambassador Özçuhadar tenure in Colombo.  Given the mutual background, interests and experience of the two, conversation also focused on how the two countries could collaborate on archaeological research, conservation and heritage management which would also contribute to boost tourism both ways.  
Embassy of Sri Lanka
Ankara
04 November, 2022