President attends funeral of former Japanese Premier Abe
President Ranil Wickremesinghe today (27) attended the funeral of former Japanese Prime Minister Shinzo Abe, who was assassinated in July.
The former Japanese Prime Minister's funeral took place at Nippon Budokan in Tokyo, Japan today.
The Sri Lankan President was accomapnied by his Chief-of-Staff Sagala Ratnayake, according to a statement by the President's Media Division.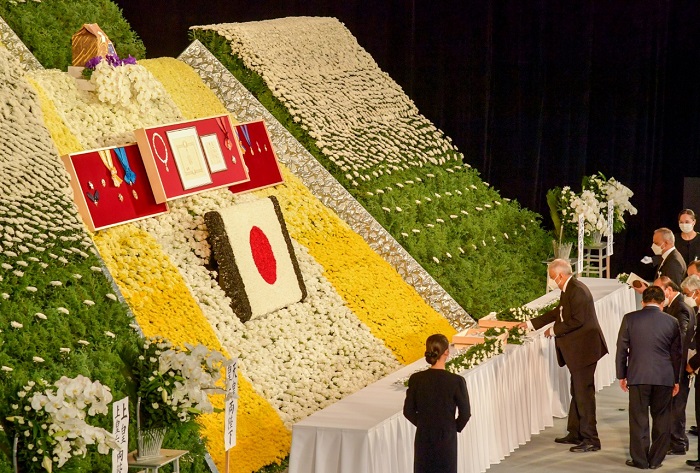 MIAP