President's resignation to be officially announced tomorrow?
Following claims on President Gotabaya Rajapaksa's resignation, reports about Speaker Mahinda Yapa Abeywardena being informed of the matter meet contradiction with each other. Early reports claimed that the official announcement on the President's resignation will be made public through the Speaker, but latest coverage claims that he has not yet announced the official resignation of Rajapaksa.
Meanwhile, the Speaker's Media Secretary issued a statement saying that the Speaker has received President Rajapaksa's letter of resignation through the Singaporean Ambassador to Sri Lanka.
The statement adds that the President's resignation will be officially announced by the Speaker tomorrow after confirming the accuracy of the letter.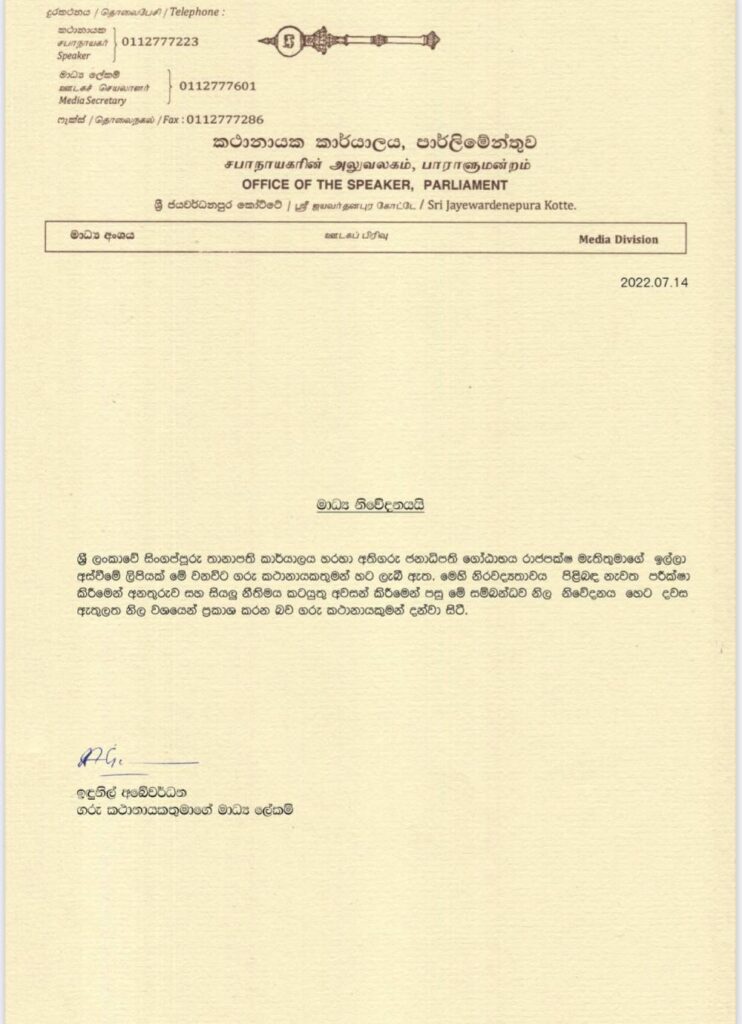 MIAP