Priyangi Jayasinghe's White Elephant PortCity
Colombo (LNW):
Port City Colombo (PCC), a vast new Chinese-built reclaimed commercial zone in Colombo, is a white elephant according to Priyangi Jayasinghe, a researcher at Colombo's Munasinghe Institute for Development, she told Al Jazeera. Jayasinghe says PCC is another Beijing-funded white elephant in the mould of controversial projects.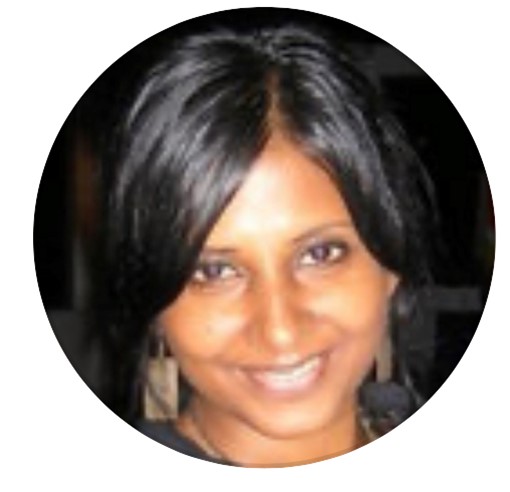 They include the loss-making Hambantota International Port, which was leased to Chinese state-owned China Merchants Port Holdings Company Limited in 2017. Unlike the Hambantota port the Colombo Port City clearly did not cost the government of Sri Lanka any money. It was reclaimed at the cost of the developers.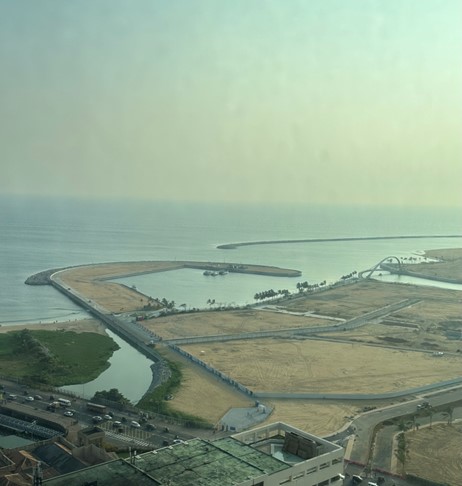 The company has so far spent over $ 1.3 Billion. The company is investing in developing the basic infrastructure and hopes to complete the basic infrastructure by the year end. CHEC Port City Colombo, which is developing PCC, rejects the criticism and insists the ambitious development project, funded under China's Belt and Road Initiative (BRI), will establish a world-class city for South Asia. The company says they will invest a further $ 1.375 Billion on infrastructure with partners. The company is planning to break ground on the 3 Towers phase 1 in the Financial District in the 3 rd Quarter, the Villa Plot and the Marina Hotel.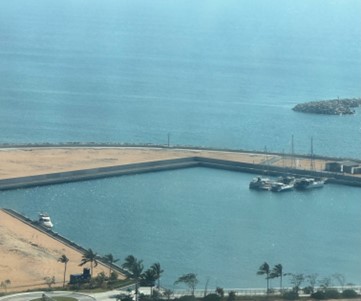 The Duty Free Complex will be opened in the 2 nd Quarter. According to the developer the project will create 143,375 new jobs and additional economic value of $13.8bn per annum. A PwC study shows that Port City Colombo can significantly impact GDP, FDI inflows, and improve our BOP and create over half a million new jobs. A realised master plan for the Port City provides 5.7 million square metres of built-up area valued at $ 15 billion. Many view if the project is managed well the Port City project would have a significant impact on the economy in terms of much-needed FDIs to the country together with the potential new employment and trade opportunities that the project will generate in time. To ensure its impact on the economy the concessions given would need to be in line with similar concessions given by other competing countries for such Economic Zones. Critics say the project has run into several Crisis due to vested international interest using locals to criticize the project. https://www.portcitycolombo.lk/