Repression makes its way into CBSL as HR Dept issues threatening letter against trade union action
We earlier disclosed about an open letter issued strongly criticising a central bank governor by all trade unions last December 01 for the first time in the history of the Central Bank of Sri Lanka (CBSL) and the distribution of this letter took place with the intervention of about 200 central bank employees.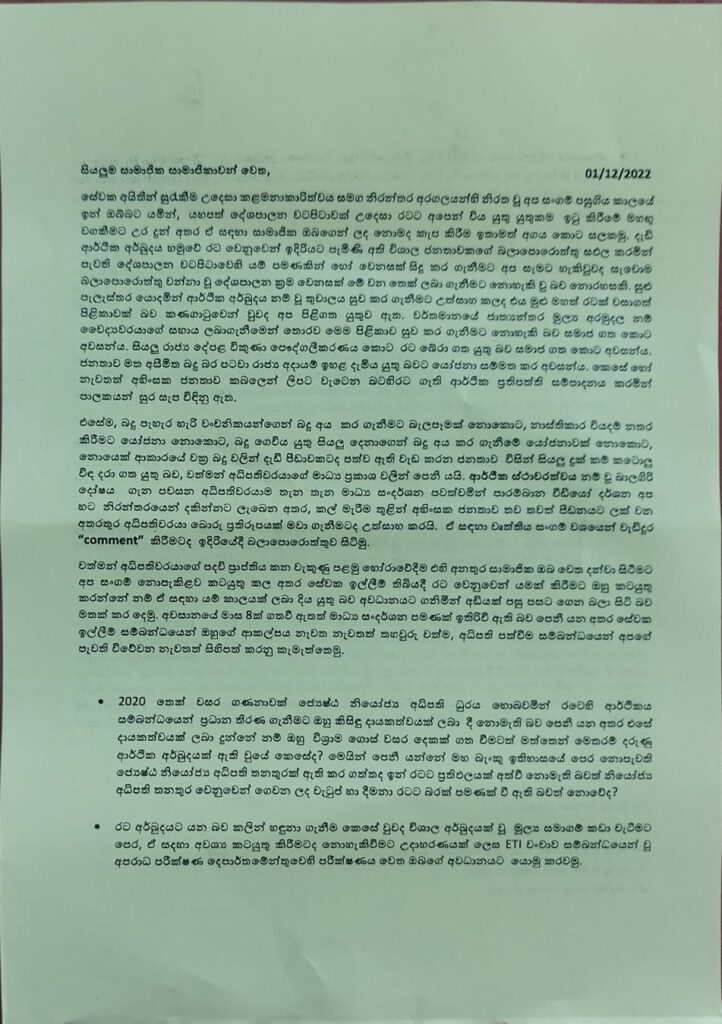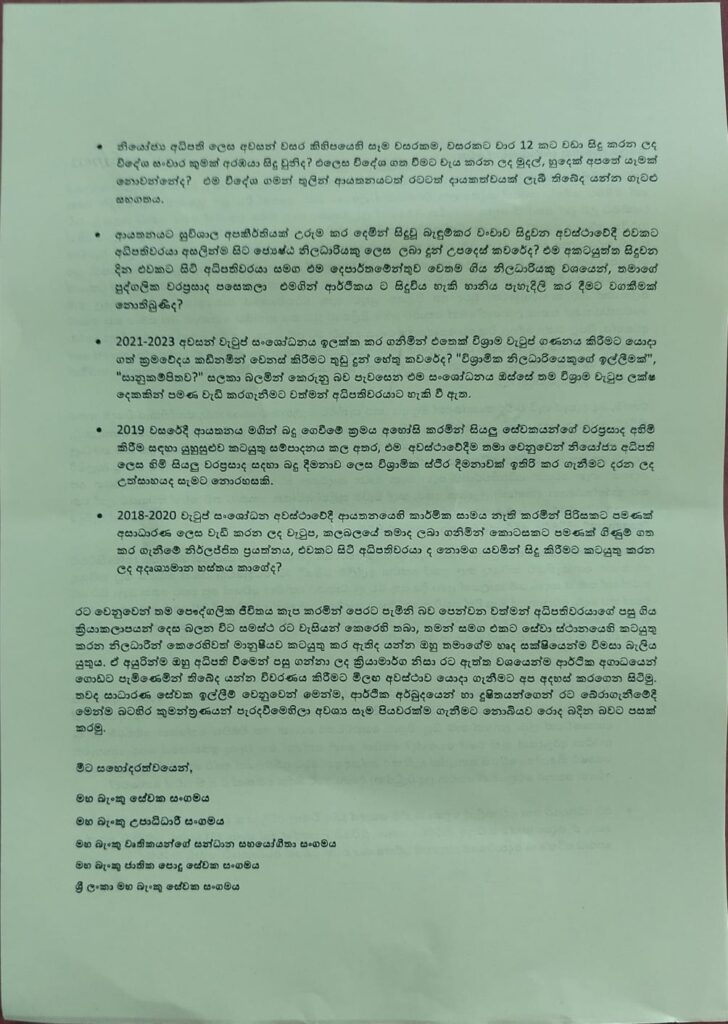 Now reports emerge that the CBSL has established a strict repressive action against this trade union action, considered of which the following letter has been sent by the HR Department of the CBSL to all the union leaders.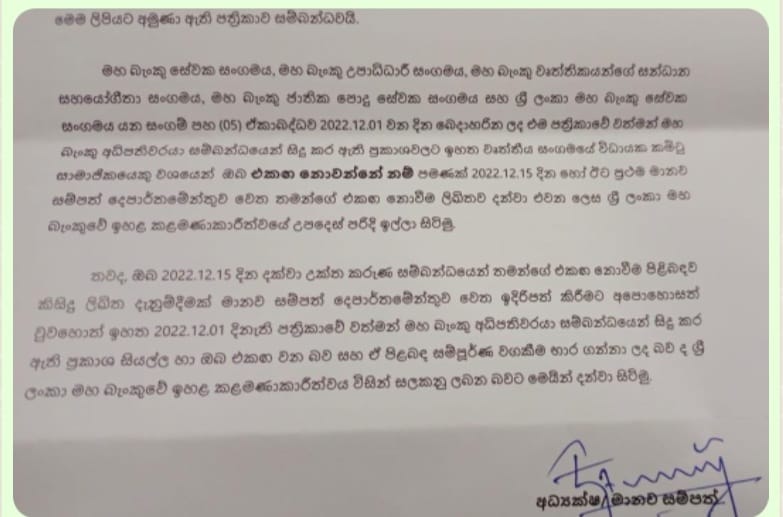 As shown in this letter, in relation to the letter jointly distributed by the CBSL unions, any employee who does not agree with the statements made by the aforementioned trade unions against the Governor should inform the Human Resources Department of the CBSL about their disagreement in writing on or before December 15, 2022.
It is also indicated through this letter that if the CBSL employees fail to produce such a written statement that they do not agree with the statements of those trade unions on or before December 15, 2022, each of those employees should be held accountable for those statements as well.
It is highly notable that this comes as the form of an open threat to Central Bank employees.
Based on the facts contained in this article, it is clear that the Governor of the CBSL is preparing to take disciplinary action against 75 trade union activists who have repeatedly reminded him of the mistakes committed during his tenure at the Central Bank.
In this background, all the CBSL employees are extremely upset and a huge wave of protests has now broken out in the central bank, sources disclosed.
Sources further indicate that a major professional explosion may occur in the Central Bank in the near future, and LNW will be all eyes, should the current Central Bank Governor be preparing for repressive measures.
Previous report: