SHMA together with CIPM introduces first duo certified programme in Sri Lanka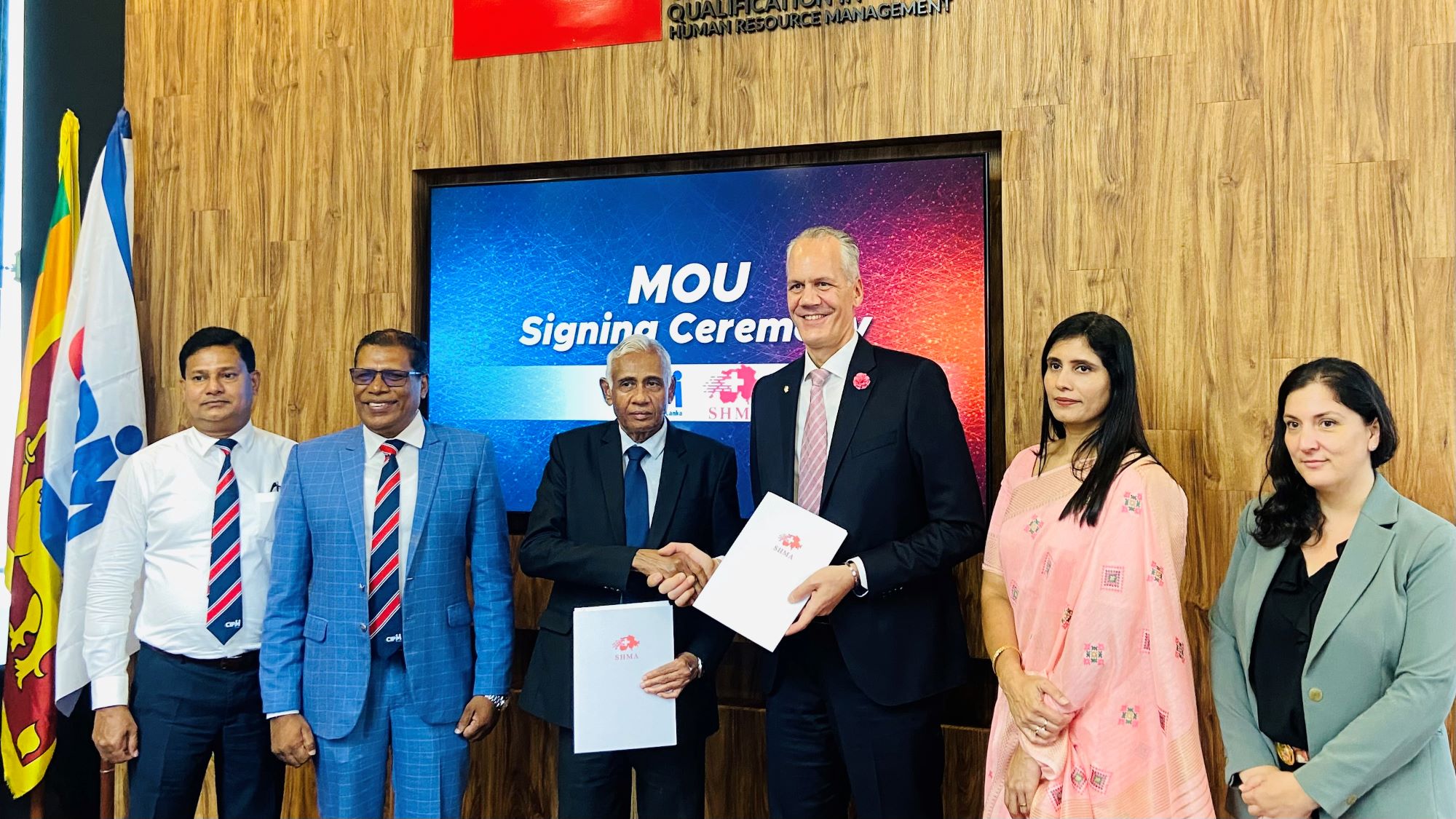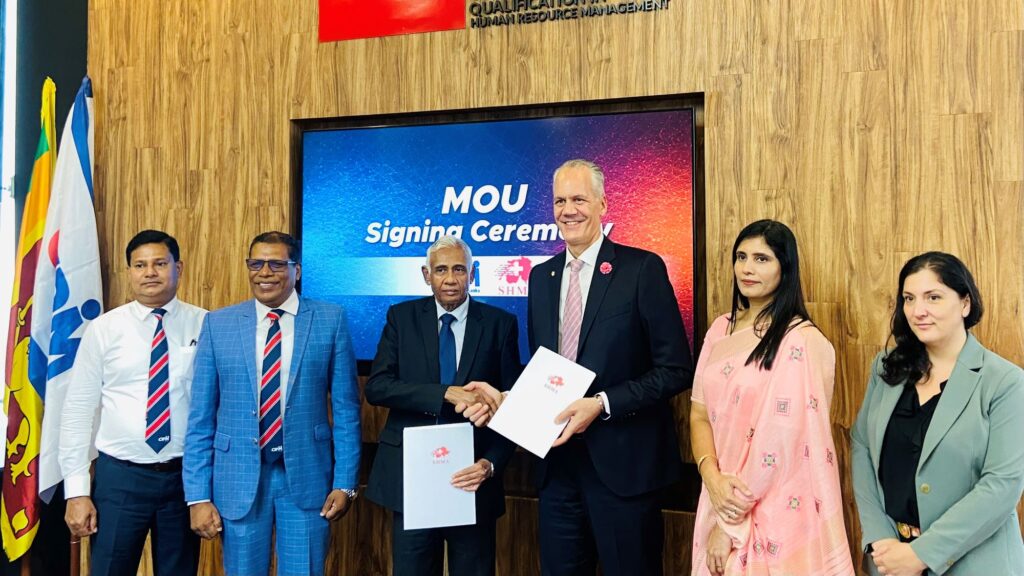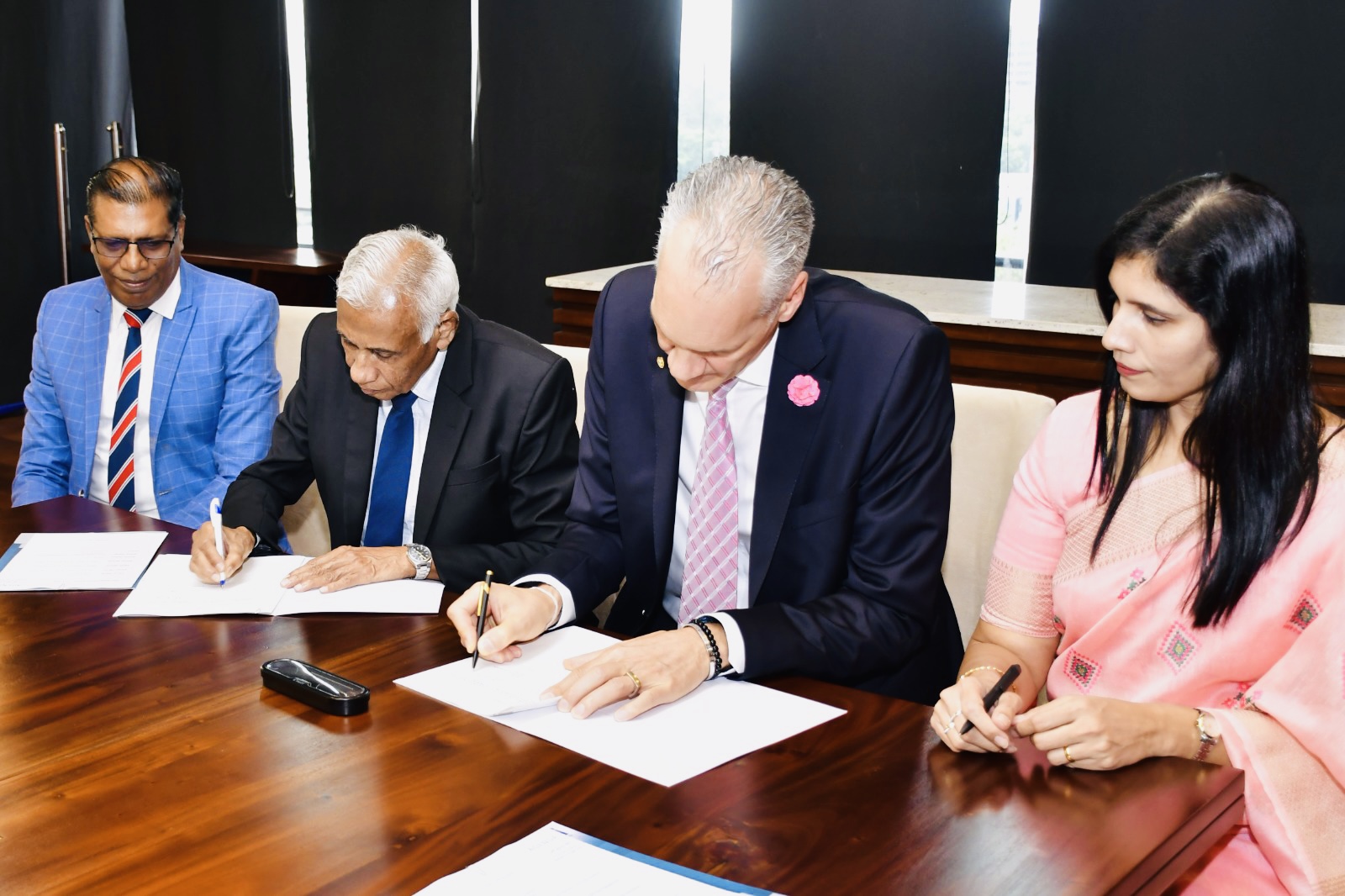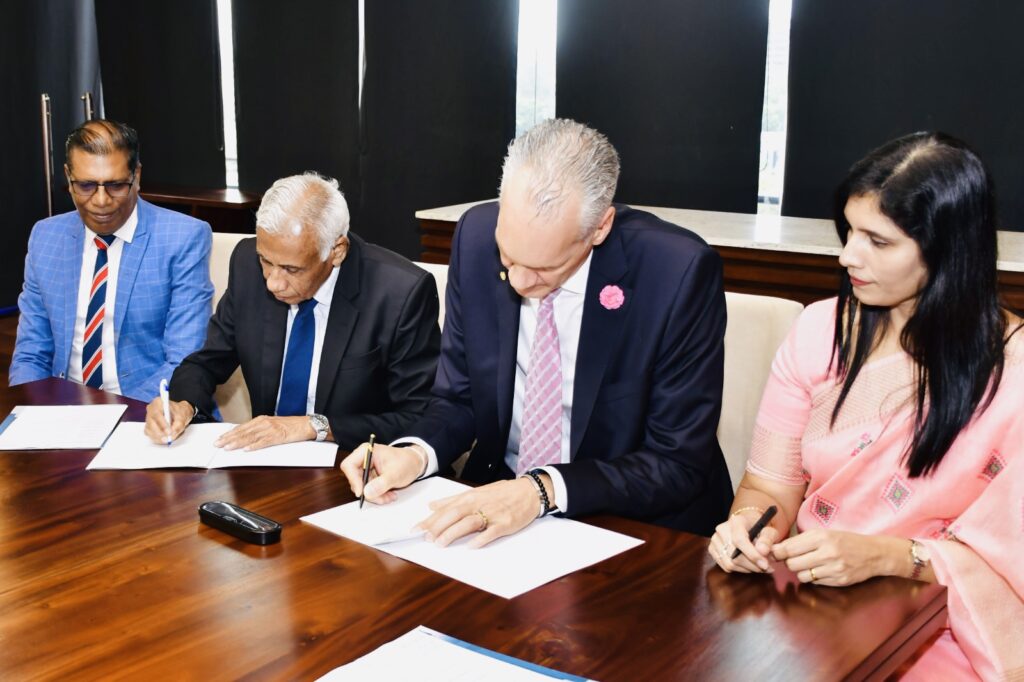 Baurs Managing Director/CEO Rolf Blaser exchanging the MoU with CIPM CEO U.A.C Obeyesekere. Also seen here are (L-R) CIPM Vice President Priyantha Ranasinghe, President Ken Vijayakumar, Baurs Director of Finance and Compliance Pavithra Samarasinghe and Dean of Academy SHMA Daniela Munasinghe
Rolf Blaser, Baurs Managing Director/CEO signing the agreement with CIPM CEO U.A.C Obeysekere
The Swiss Hotel Management Academy (SHMA) of A. Baur & Co. Pvt Ltd., also known as Baurs, recently signed an MoU with the nation's leading professional body for fostering and creating HR professionals, the Chartered Institute of Personnel Management Sri Lanka (CIPM), to introduce and deliver a duo-blended programme for the country's hospitality sector.
This is the first time that CIPM Sri Lanka is taking measures to provide a more specialized HR education, giving one an in-depth, hands-on sector related experience. And with the country experiencing a skills shortage in the hospitality industry, the emergence of this partnership comes as a timely initiative, enabling increased access to employment opportunities, specialization, upskilling knowledge, among others.
SHMA is the first hospitality management institute in Sri Lanka to offer an apprenticeship model. Based on the learn and earn approach, the programme consists of a two-day learning week, while the remaining days are training on the job at renowned star-rated hotels. This enables students to gain work experience during their studies, and provides organizations and institutions to upskill and reskill their employees.
Students can gain both the VET by EHL Hotel Professional Diploma as well as a certificate from CIPM Sri Lanka in this duo-certified programme, which is scheduled to commence in July this year. SHMA is licensed to deliver the VET by EHL program, from EHL Hospitality Business School founded as Ecole hôtelière de Lausanne and recognized as the world's best hospitality management university.
With both SHMA and CIPM being the pioneers in their respective industry, students and professionals are assured of a quality and contemporary learning experience. SHMA and its reputation for delivering world-class hospitality education goes without saying. The facilitators at CIPM are also members of the institute with years of experience in the hospitality industry.
The signing ceremony was attended by Baurs Managing Director/CEO Rolf Blaser, Director of Finance and Compliance, Pavithra Samarasinghe, Dean of Academy SHMA Daniela Munasinghe, and Manager Sureeka Fernando. Representing CIPM Sri Lanka was its President Ken Vijayakumar, Vice President Priyantha Ranasinghe, Honorary Treasurer Col. Saman Jayawickrama, CEO U.A.C Obeyesekere, Director of Professional and Academics Affairs G. Weerathunga, Director Operations Himali Dassanayake and other council members and staffs.
A leader in HRM and the most recognized professional body in the HRM discipline on the island, CIPM Sri Lanka is a professional body affiliated with the Asia Pacific Federation of Human Resource Management and the World Federation of People Management Associations. It plays a significant role in developing, nurturing and elevating the HRM profession in Sri Lanka. It enrolls nearly 8000 students in the study programs yearly, among various other activities. The flagship program of CIPM is the Chartered Qualification in HRM (CQHRM), accredited by the CIPD UK.
SHMA aims to uplift the learning quality and standards in Sri Lanka by making it one of the most sought-after talent destinations for hospitality. Its Skills for Sustainable Growth (SSG) project together with Swiss Agency for Development and Cooperation (SDC) is one of such initiative that will drive the realization of this vision. Its recent collaborations with VTA Sri Lanka and Nestle Lanka among others goes onto show its efforts and the timely need for public-private partnerships in the sector, and the economy overall.