SL Donates Consignment of Apparel to Earthquake Victims in Türkiye
The Government of Sri Lanka donated a consignment of  4.6 tons of apparel to the  victims  of the recent  earthquake  in Türkiye. Minister of Foreign Affairs Ali Sabry handed over the consignment to the Ambassador of Türkiye to Sri Lanka Rakibe Demet Sekercioglu on 12 April 2023 at the Ministry of Foreign Affairs. Minister Sabry conveyed the solidarity of the Government and the people of Sri Lanka with the people of Türkiye, while highlighting the deep-rooted relations between the two countries.
The Prime Minister's Office and the Ministry of Foreign Affairs of Sri Lanka facilitated the donation. Sri Lankan apparel industries Timex Garments, Sumithra Garments, DIAL Textile and several Civil Society Organization contributed to the donation. In February, in the immediate aftermath of the devastating earthquake in Türkiye, Sri Lanka donated a consignment of Ceylon tea to the victims of the  earthquake.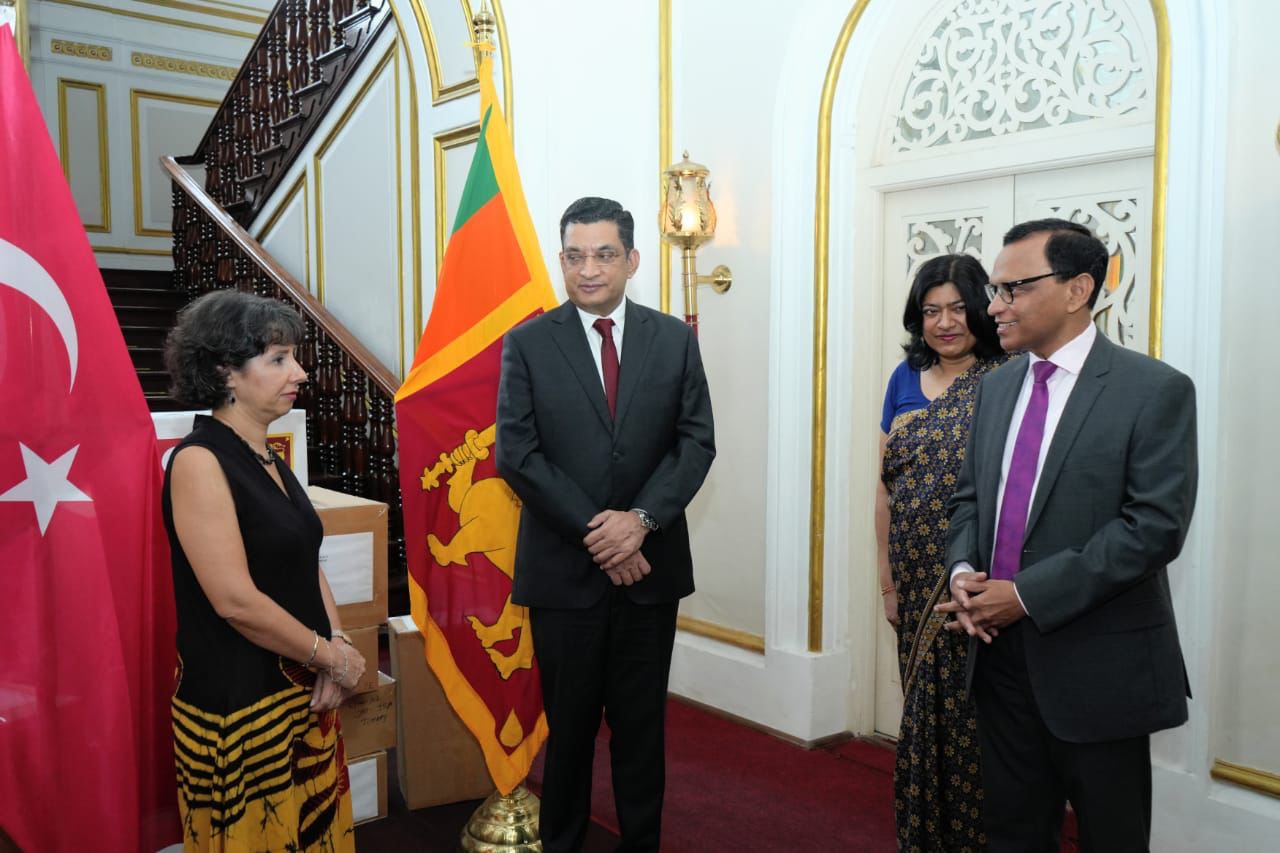 Acting Secretary of the Ministry of Foreign Affairs Yasoja Gunasekera, officials of the Embassy of Türkiye and the Ministry of Foreign Affairs were also present at the ceremony. Ministry of Foreign Affairs Colombo 12 April 2023