SL Embassy in Tehran promotes Ceylon Tea at 10th DRINKTECH-2023) in Iran
The Embassy of Sri Lanka in Iran, in collaboration with the Sri Lanka Tea Board, successfully organized a Ceylon Tea promotional program at the 10th International Exhibition of Drinks, Tea, Coffee and Related Industries (DRINKTECH-2023) held at the Tehran International Fairground from 07 to 10 September 2023. The key features of the DRINKTECH-2023 included a tea-tasting session, one-to-one meetings with a number of prominent tea importers and buyers, discussions with key representatives of the Iran Tea Association and media briefing session. The exhibition is the biggest event in production, supply and services related to hot and cold beverages in Iran.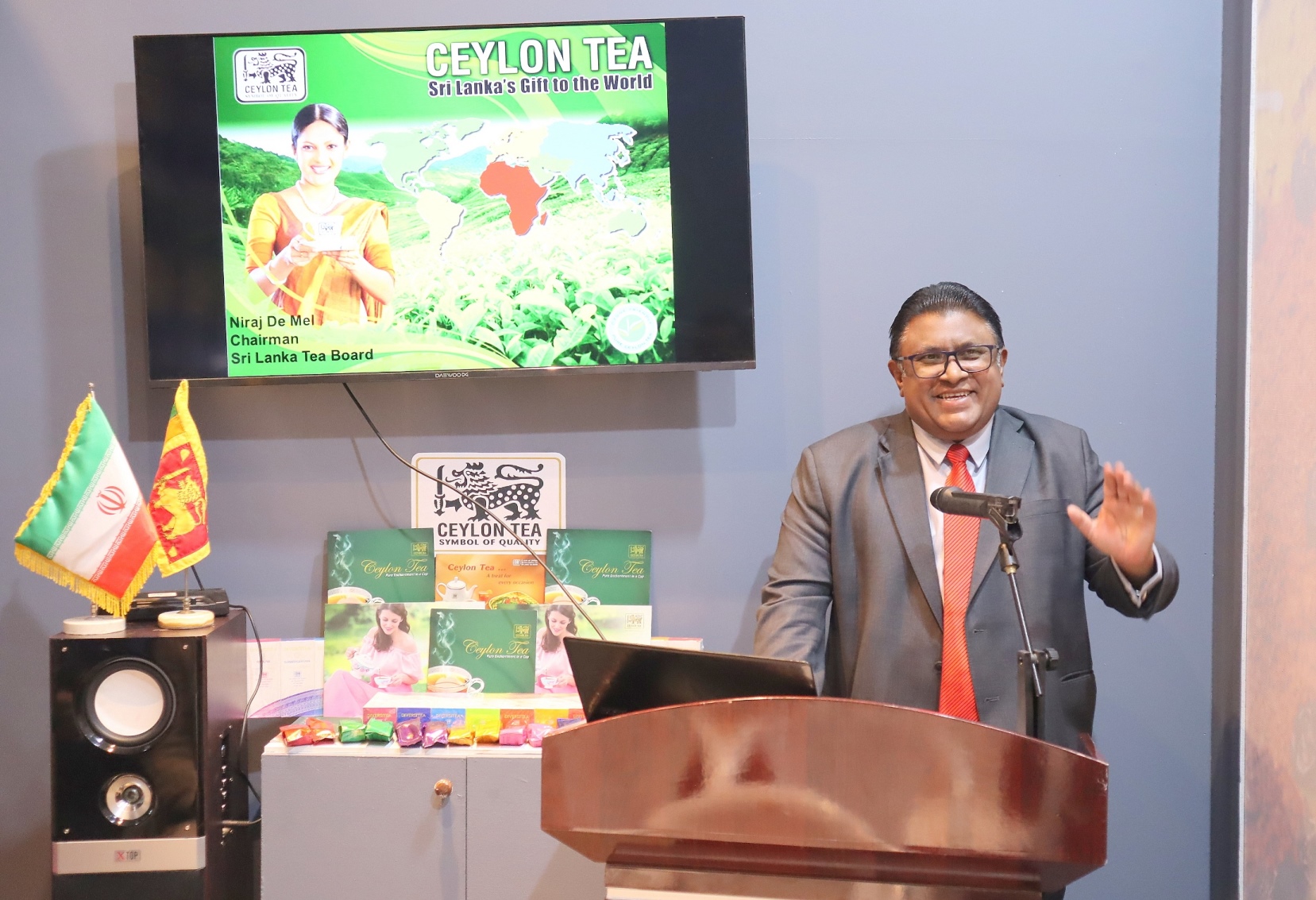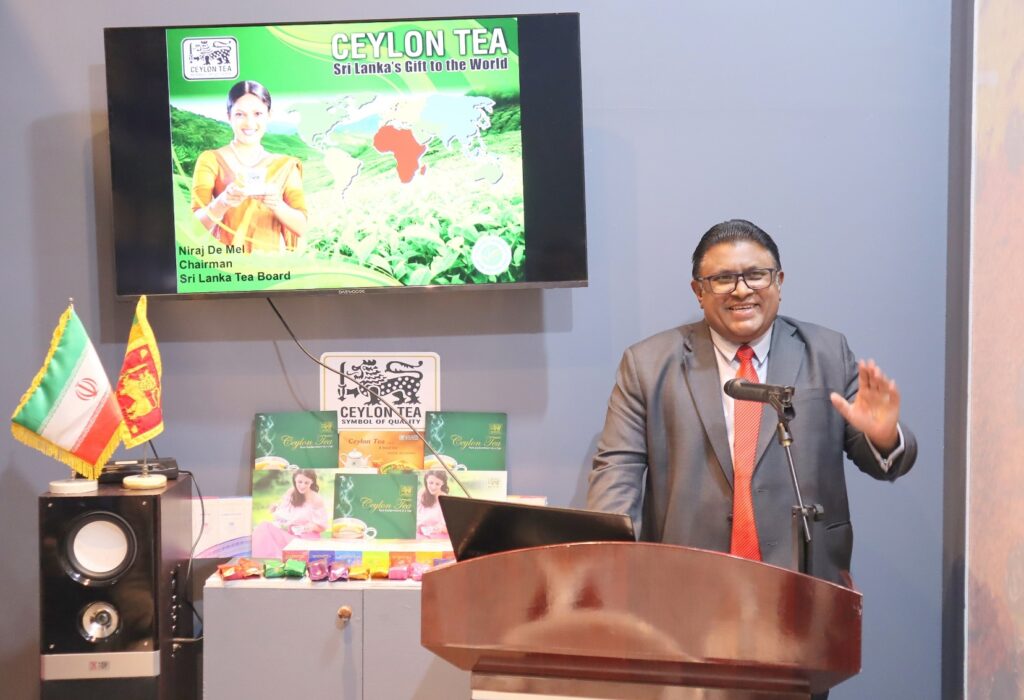 During the four-day event, the Embassy of Sri Lanka displayed Ceylon tea export products together with information on varieties and quality of Ceylon tea at the Ceylon tea pavilion, which attracted a large number of visitors. The trade section of the Sri Lanka Embassy also held a significant number of productive business-to-business information-sharing meetings with potential importers and trade-related service companies and awareness campaign at the Exhibition. A short film on "Ceylon tea industry", prepared by the Sri Lanka Tea Board, was also screened. More than 250 exhibitors, around 15,000 trade representatives and over 1, 00,000 visitors attended the event.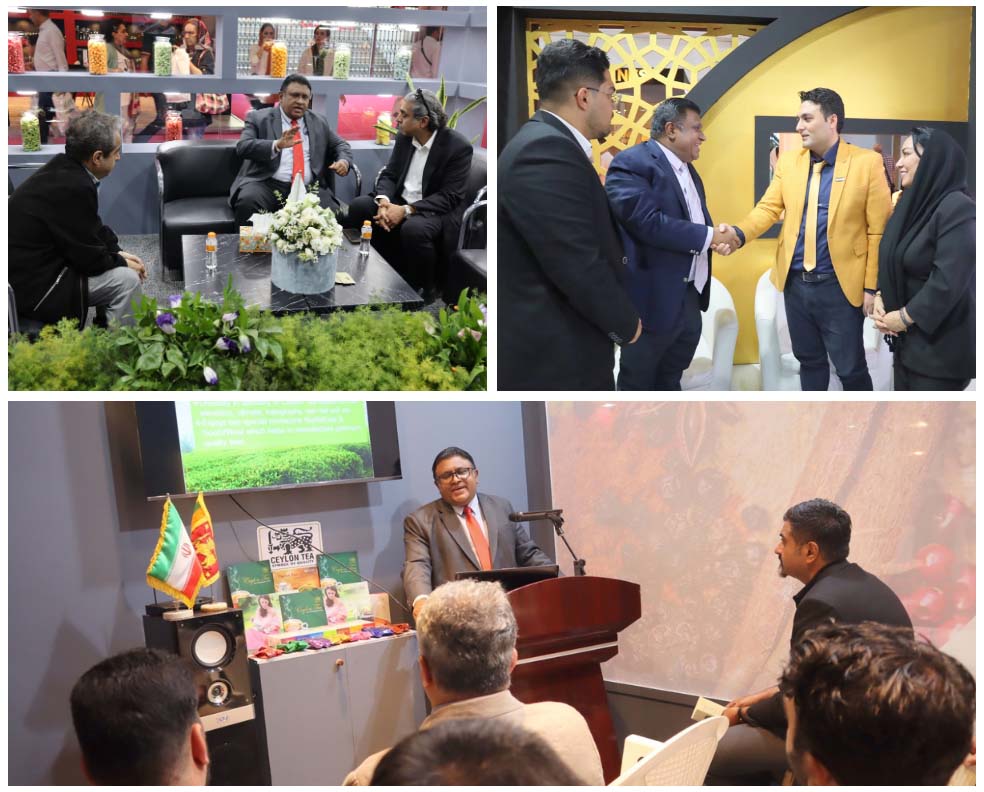 During the business discussion on "Ceylon Tea Industry & Market Opportunities", the Ambassador of Sri Lanka to Iran, G.M.V. Wishwanath Aponsu, expressed that Ceylon Tea is unique in taste, aroma, purity, depth and has health benefits. He encouraged the importers and buyers to purchase Ceylon tea and support Sri Lanka's economy and strengthen its tea market in Iran and West Asia. More than 35 represented companies conveyed their interest in doing business with Sri Lanka.
At the meeting, Deputy Chairman of the Iran Tea Association Roshanak Ramezaninejad appreciated the active participation of Ambassador and his Embassy staff at the DRINKTECH-2023 Exhibition. She further stated the interest of her Association to work together with the Tea Exporters' Association of Sri Lanka and other relevant stakeholders to expand business co-operation and increase Ceylon tea import volume. Briefing the progress of implementing the Memorandum of Understanding (MoU)-tea for oil between Sri Lanka and Iran, Ambassador Aponsu underscored that a joint venture in the humanitarian trade will bolster ties between the two countries and will help to expand bilateral relations.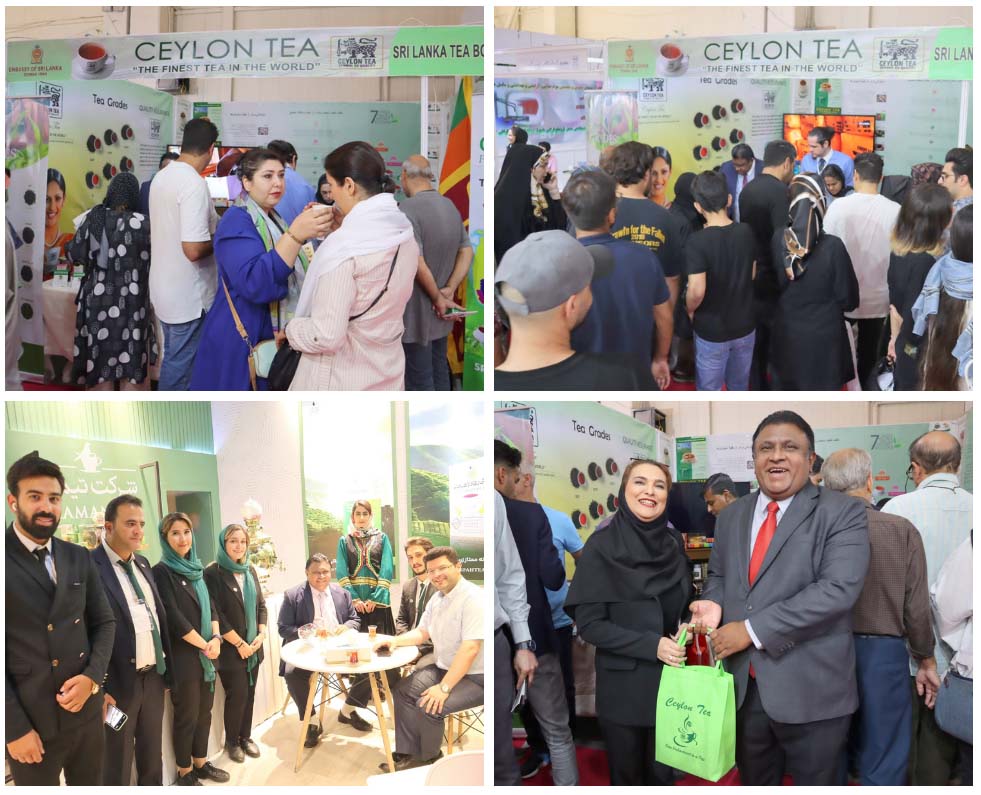 All the visitors of the Sri Lanka Pavilion and the participants of the business discussion were served Ceylon tea, Sri Lankan cuisine and were presented samples of  the seven regional teas of Sri Lanka.