SL High Commission in London Promotes 'Island of Ingenuity' – IT/BPM Sector
The High Commission of Sri Lanka in London in collaboration with Sri Lanka – UK Chamber of Commerce (SL-UKCC) and Infomate (Pvt) Ltd, the BPM arm of John Keells Group, organised a promotional event titled 'Island of Ingenuity' to promote Sri Lanka as a unique destination for Business Process Management (BPM). The event was held on 22 June 2023 at the High Commission followed by a networking reception. Around 50 UK industry professionals and BPM companies participated at the event.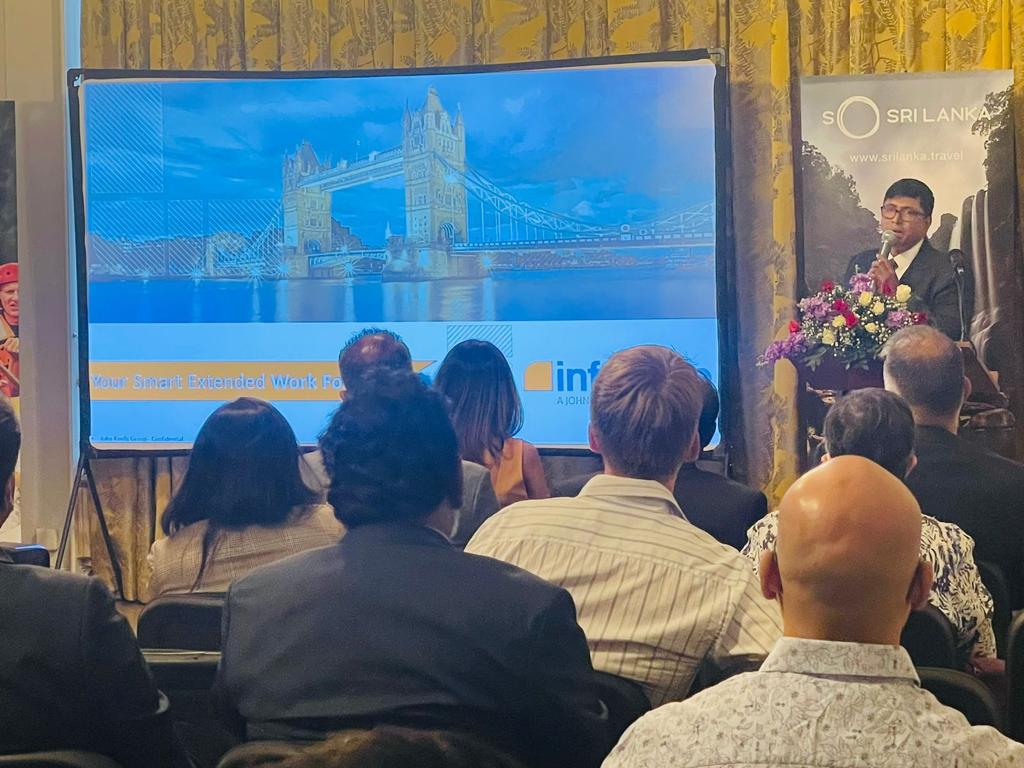 In her remarks, High Commissioner Saroja Sirisena, stated that since decades, the Government has provided free education from primary through to tertiary level. The current focus being English language and IT skills, which are needed to compete in the global market, Sri Lanka has a rapidly growing – highly trainable workforce for the IT/BPM sector. High Commissioner Sirisena added that the Government has prioritized the IT/BPM industry as one of the key contributors of foreign exchange essential to Sri Lanka's economic recovery. Addressing the attendees Shehan Silva, President of the SL-UKCC gave an overview of the key promotional activities of the Chamber which have been organised jointly with the Mission and request made on the membership expansion of the chamber.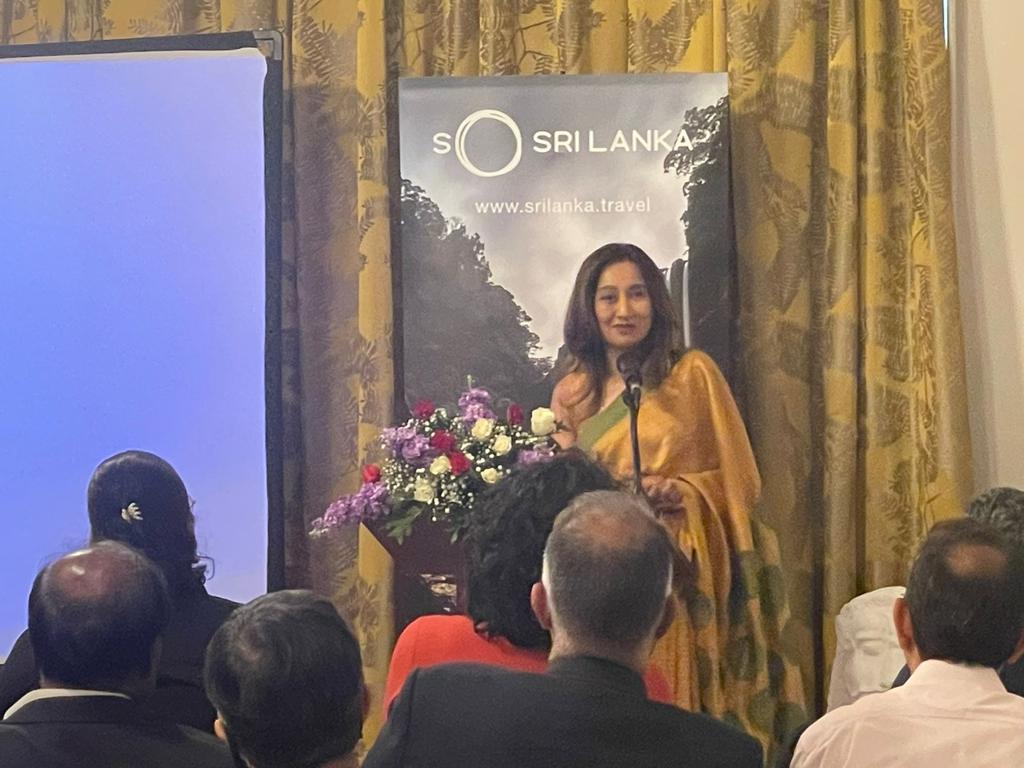 Eranga Pathirage, Director of the SL-UKCC and the Vice President of Virtusa gave an overview of Sri Lanka's ITC sector. He highlighted that Sri Lanka is well positioned to surpass its $5 billion growth ambition by 2025 by following the key industry trends, transforming the IT-BPM landscape, such as digital market places, Metaverses, Artificial Intelligence apps, sustainability and tech democratization.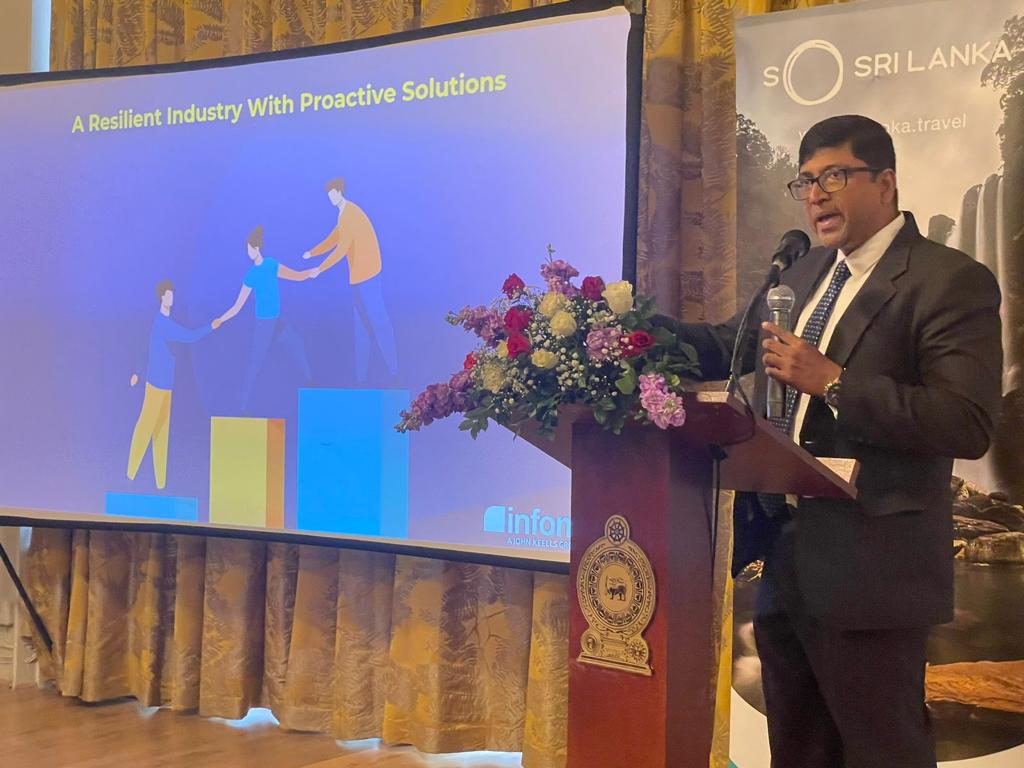 Jehan Perinpanayagam, the CEO of Infomate (Pvt) Ltd, in his presentation, explained Sri Lanka's strategic advantage as an emerging global supplier of choice for BPO which is its talent pool. He elaborated that Sri Lanka has also been ranked highly in multiple international accolades including 'Outsourcing Destination of the Year in 2013, 2014 & 2019' by GSA-UK, 'Top 15 Global Outsourcing Destinations' by AT Kearney in 2019 and Top 20 Emerging Cities by Global Services Magazine. Infomate (Pvt) Ltd, as the first Shared Services Centre in Sri Lanka has pioneered in setting up BPOs in rural areas of Jaffna, Mahawillachchiya and Seenigama with the aim of creating 'Impact Sourcing' opportunities for the underprivileged women and youth. The presentation was followed by a Q&A session where an interactive discussion took place on the trends and success stories of Sri Lanka in the BPM sector and opportunities to penetrate new market segments.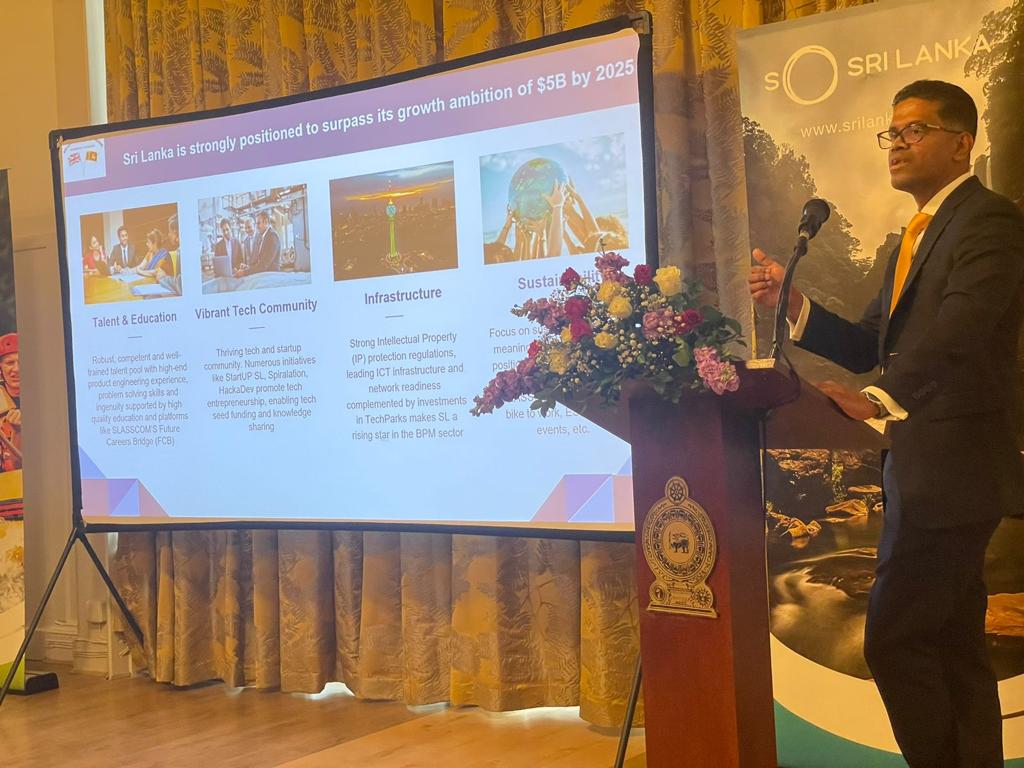 Sri Lanka has been a longstanding BPO partner for the UK with many successful projects including the London Stock Exchange, HSBC. With over 80,000 employees engaged in the BPO sector in general, the total sector revenue is currently estimated to be USD 1.2 billion exports. High Commission of Sri Lanka London 28 June 2023