Solheim is back in Sri Lanka – Tamil Guardian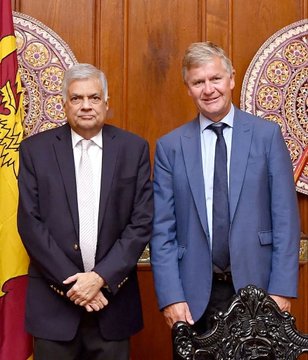 The former Norwegian peace envoy to Sri Lanka Erik Solheim has taken up a new role in Sri Lanka, having been named "International Climate Adviser" to current president Ranil Wickremesinghe.
Solheim tweeted photographs of a meeting with Wickremesinghe, claiming "the President has a great vision for green economic revocery (sic) and for Sri Lankan climate leadership!"
He went on to add that he was "proud" to be appointed to the role.
The Norwegian previously served as the UN's environment chief, but resigned after it emerged he had spent almost $500,000 on air travel and hotels in just 22 months, and was away 80% of the time. An internal UN audit called Solheim's activities a "reputational risk".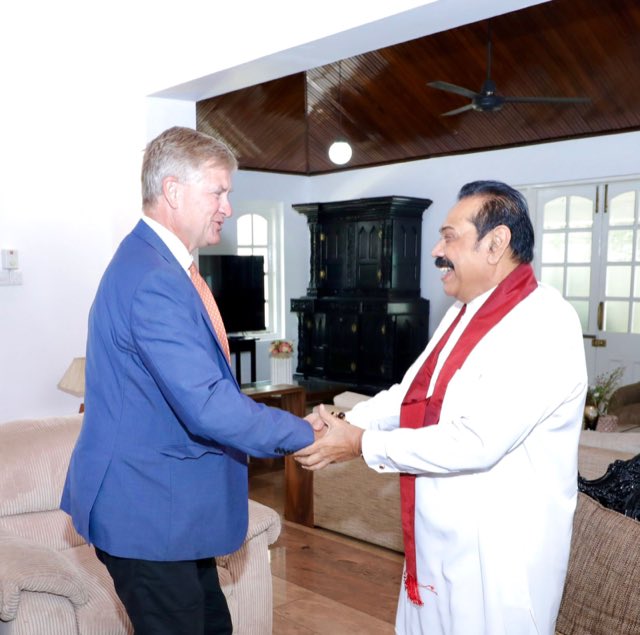 Meanwhile, Solheim also met with former Sri Lankan president Mahinda Rajapaksa, posting pictures of his meeting online.
"We discussed how Sri Lanka can get out of the economic crisis and how Sri Lanka can combine economy and ecology to find green solutions the nations challenges," he tweeted.
A statement from Rajapaksa's office said that during his discussions, the accused war criminal "remembered the contribution made by Mr. Solheim to Sri Lanka as the peace negotiator between the Sri Lankan government and the LTTE Terrorists".
Previously Rajapaksa had accused Solhiem of funding the LTTE, and the Norwegian claimed to have faced death threats from Sinhalese extremists during his time as peace envoy.  Former Sri Lankan foreign minister Mangala Samaraweera labelled the Norwegians "a nation of salmon-eaters who turned into international busybodies" at the time. Solheim denied the accusations and has previously said he would testify "before the International Criminal Court or any recognised International Tribunal to give evidence against Sri Lanka on alleged war crimes."
The man who he shook hands with – Mahinda Rajapaksa – stands accused of overseeing many of those atrocities.
Eelam Tamils too have been critical of Solheim's engagement.
Tamil journalist Dharmeratnam Sivaram, popularly known as 'Taraki', penned a piece just days before he was assassinated in 2005, stating that the "excitement" of Solheim's frequent visits during peace talks "serves the interests of the Sinhala chauvinists" and contributes to the government's "smokescreen". "We should ram home the truth that the Sri Lanka government will never give us anything meaningful," he wrote. "We should tell this truth especially whenever Solheim visits."
Read his full piece here.