South Africa's President Ramaphosa arrives in Sri Lanka!
South Africa's President Cyril Ramaphosa arrived in Sri Lanka and left the Katunayake Bandaranaike International Airport a short while ago.
The South African President's arrival comes in following his attendance to the G20 Summit in Indonesia.
He met his Sri Lankan Counterpart Ranil Wickremesinghe at the Air Force Base in Katunayake and held discussions on bilateral matters.
Reports also emerge that Ramaphosa celebrated his birthday in the island nation as Sri Lanka hosted a surprise birthday party for him.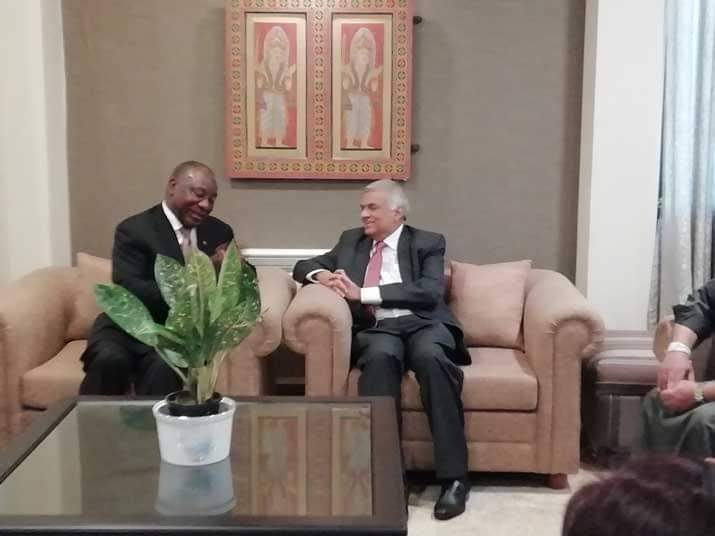 MIAP