Speech on 74th Human Rights Day at TIC
Speech on 74th Human Rights Day
Vanakkam! Good Afternoon. 
The board of Directors, dignitaries, Ladies & Gentlemen, Friends, Colleagues and all others. 
First of all let me thank the board of directors of the TIC for offering me their prestigious "Human Rights Award of 2022", for my contribution to human rights for the last thirty two (32) years. In fact, I have spent half of my life from 1990 until today, participating and contributing to various human rights forums of the UN in Geneva, regarding to the suffering of the Tamils in the island of Sri Lanka.. 
I knew late Mr VarathaKumar, one of the founders of the TIC from my childhood. In fact, I have participated in some of the events of the TIC in the past. 
I have been honoured and appreciated for my human rights work by some others, but  the TIC's award is something special. TIC is the oldest diaspora organisation on the globe. TIC's longstanding contribution to the Tamil-speaking people on Socio-politico, human rights and community affairs are neutral and remarkable. 
These days, being a human rights defender or activist is not an easy task. The new phenomenon of aggressive states is that they label any action against their state as "terrorism" and brand the human rights task as support of terrorism – forgetting they themselves are practicing state terrorism.  Another behaviour of those who practice State terrorism is that they brand Human Rights organisations as "Front Organisations" and "Outfits"! 
Being a Tamil and human rights defender and activist, I have personally experienced all of these but never gave-up my task because of this bullying. 
Since independence from the British in 1948, the Tamils in the island of Sri Lanka have been,  living without any meaningful political rights. Day by day, we are losing our traditional home land the north and east. The Sinhala Buddhist governments in power are determined to grab our lands, damage our economy and decimate our population in the ground.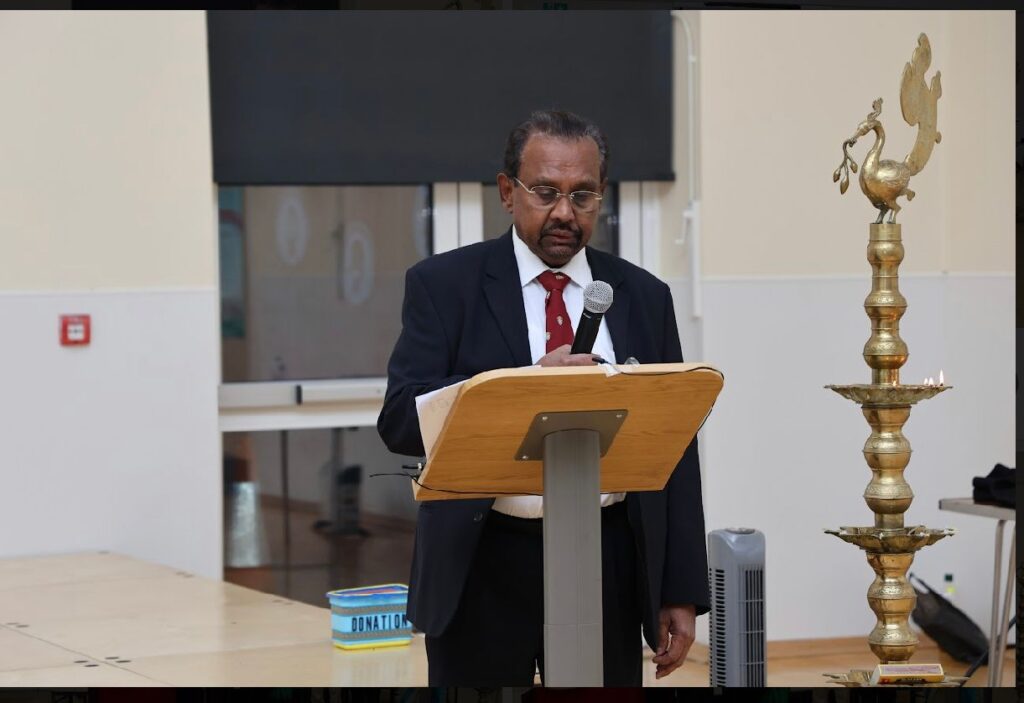 I would like take this opportunity to say a few words about the UDHR which today celebrates its 74th anniversary. 
Many historians and scholars agree that the concept of human rights was not born in the West.  
They trace its origin in ancient Greece and Rome. However, the "Cyrus Charter of Human Rights" was discovered in 1878 during the excavation of the site of Babylon. Many historians have considered this as the first declaration of human rights.  
The history in brief – on 4 October  BC 539, Iranian (Persian) soldiers entered Babylon then the capital of Iraq (Babylonia). It was said that this bloodless war freed all the captive nationalities held as slaves for generations in Babylon. On 9 November Cyrus of Iran (Persia) visited Babylon and issued a declaration, inscribed on a baked clay barrel (cylinder), known as "the Cyrus Charter of Human Rights". Even today, one can see this in the British Museum in London, UK.  
However the concept and mechanisms of human rights were institutionalised and internationalised only after the birth of the United Nations. Human Rights are interdependent and based on freedom, dignity, equality and justice.  
The United Nations Charter was signed on 26 June 1945 by 50 countries in a UN conference in San Francisco. But the UN officially came into existence only on 24 October 1945 when all five major powers ratified the Charter. To commemorate this occasion, 24 October is United Nations Day. The Universal Declaration of Human Rights was adopted on 10th December 1948 by the United Nations at the Palais de Chaillot in Paris.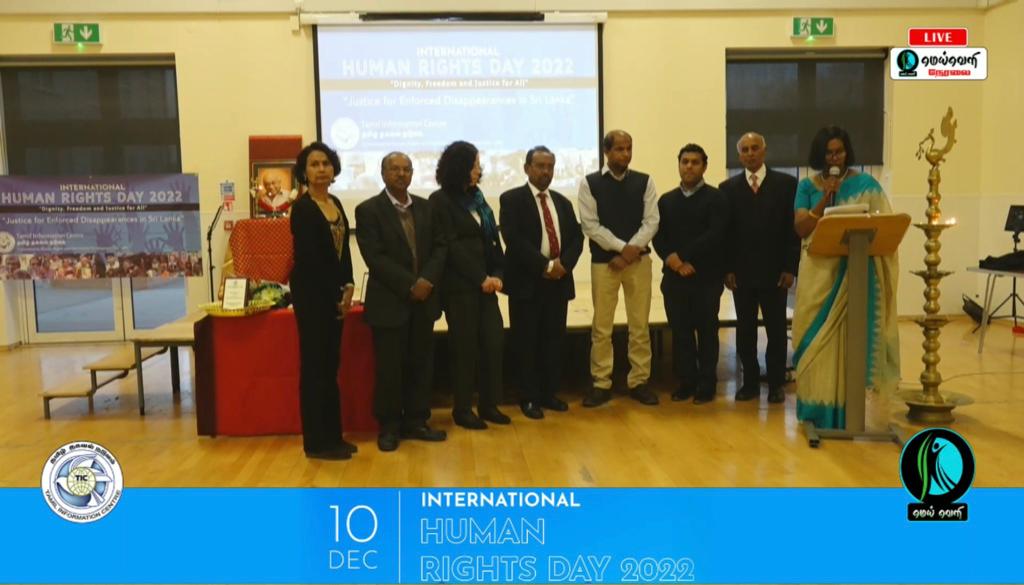 Generally, Human Rights guarantee freedom, dignity, equality and justice for everyone irrespective of age, gender, race, ethnicity, religion, nationality and any regional differences. 
The UDHR contains thirty articles. Articles 1 and 2 outline the philosophical claim of the UDHR and emphasise that human beings are born free in equal dignity and are entitled to all rights and freedoms without any kind of discrimination. Articles 3 to 21 deal with Civil and Political rights and articles 22 to 27 deal with Economic, social and cultural rights. Concluding articles 28 and 29 stress the duties and responsibility of the individual in a democratic society. Finally, article 30 gives cautionary notice that the UDHR may not be interpreted as implying that a person or group has any right to do anything aimed at destroying the rights and freedoms set forth in the UDHR. 
Once again I whole heartedly thank TIC for honouring me with their 'human rights' award of 2022. It is a great privilege. Thank you.