Sri Lanka's police chief warns of 'Black July' bomb attacks – Tamil Guardian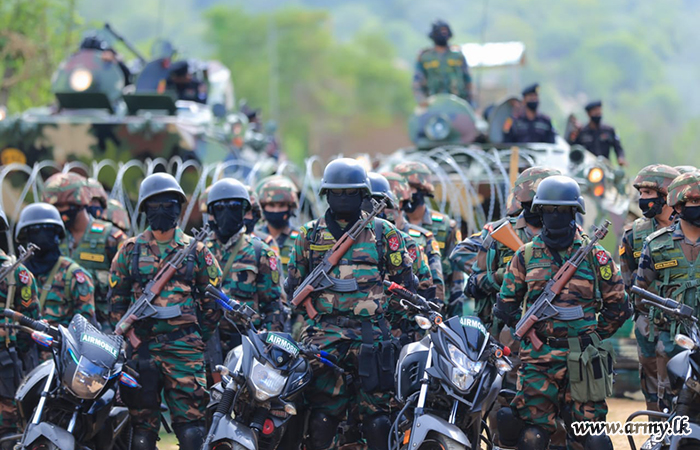 Sri Lanka's Ministry of Defence has officially denied reports that it received intelligence a "terrorist attack… evoking 'Black July'" will take place, after receiving a letter from the Inspector General of Police warning of such an attack.
In a press release this morning, the defence ministry admitted that a letter sent by the Inspector General of Police to the Defence Secretary had been circulating on social media, which warned an attack may take place. The purported attack by "terrorist groups and anti-government groups may also incite violence to discredit and destabilize the government," it added.
However, the defence ministry said the letter was based on "unconfirmed information received through intelligence sources" and said it remained "unverified".
"As maintaining public security and safety is of high priority all measures will be taken to ensure a high degree of security while investigations will be carried into the received intelligence."
Black July is the name given to the anti-Tamil pogrom of 1983, when thousands of Tamils were killed by Sinhala mobs backed by the then UNP government and state forces. To date, no one has been held accountable for any of the crimes committed during the pogrom.
The anniversary of the massacre is marked annually by Tamils around the world, with many remembrance events still subjected to a crackdown by Sri Lankan security forces. The military continues to maintain a massive occupying presence across the Tamil homeland, routinely harassing former members of the Liberation Tigers of Tamil Eelam (LTTE). The spectre of LTTE activity has routinely been used by the Sri Lankan state to justify its occupation of the North-East.
Writing in August 2020, J S Tissainayagam noted "the government of President Gotabaya Rajapaksa has made at least three separate moves in the past month to use the LTTE's regrouping narrative to coerce Tamils in northern Sri Lanka and galvanise support among the Sinhalese in the South".
"Usually, the story of an LTTE revival dies as soon as its purpose is fulfilled," he added. "However, there are inevitable casualties."