Sri Lanka's state forces watch over Maaveerar remembrance at Chatty Thuyilum Illam – Tamil Guardian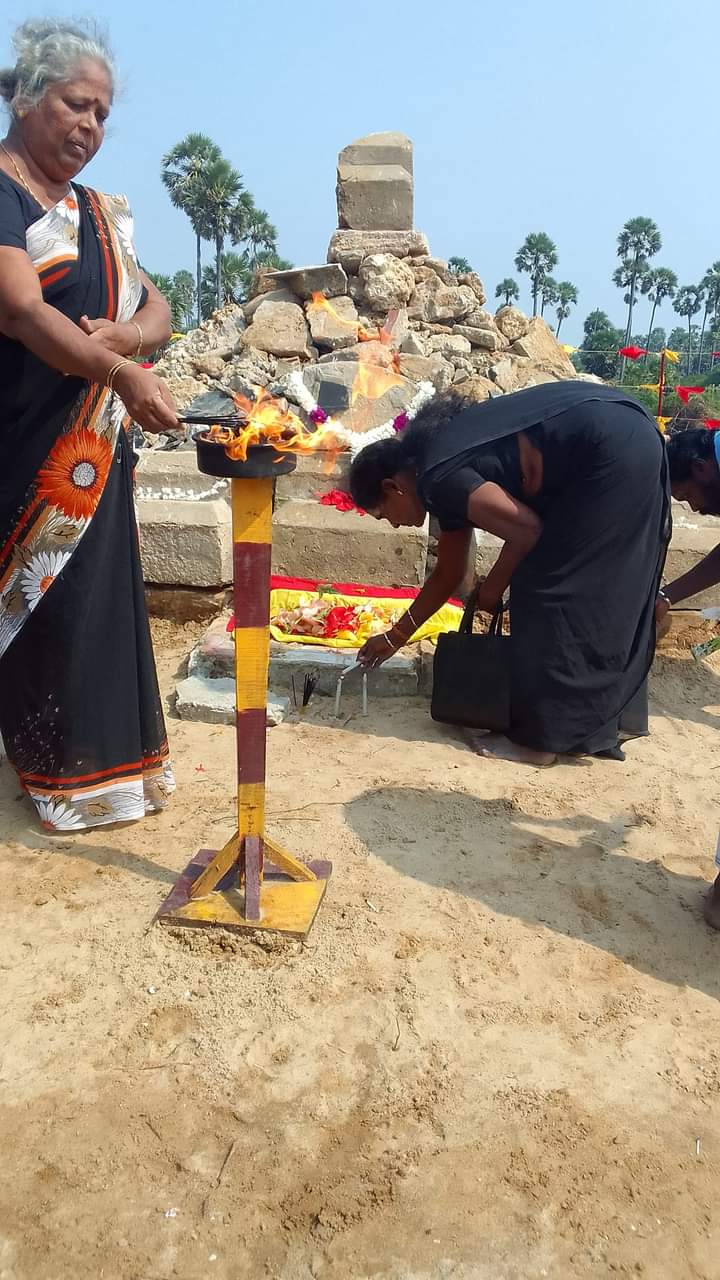 Plain clothed Sri Lankan military officers watched over Tamils marking the first day of Maaveerar remembrance week at Chatty Thuyilum Illam yesterday. 
Despite their presence, families of fallen Liberation Tigers of Tamil Eelam (LTTE) cadres and activists continued to pay their respects at a makeshift monument made out of the destroyed gravestones.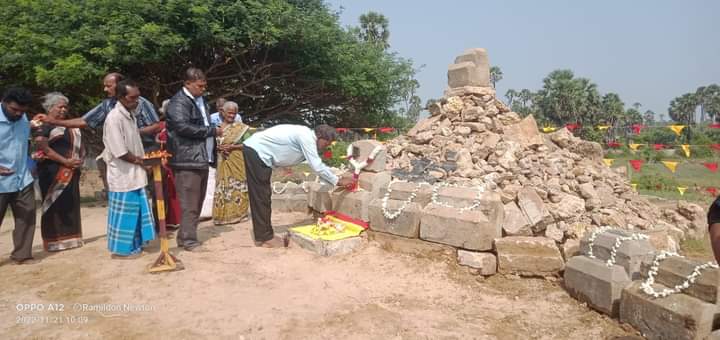 A flame was lit by Mrs. Irasarethnam, the mother of the 3 female cadres and flowers were laid before they continued to decorate the area for Maaveerar Naal commemorations.  
Thuyilum Illams - resting homes- were constructed across the North-East by the LTTE to house the bodies of Tamil fighters who had lost their lives in the liberation struggle. Following the end of the armed conflict, the Sri Lankan state destroyed all of the cemeteries and in some areas, built army camps over them. 
Although the Sri Lankan state attempt to block Tamil memorialisation events,  Tamils across the homeland continue to gather at Thuyilum Illams to remember all the fighters that have fallen.