Today's power cut schedule revealed!
The Public Utilities Commission of Sri Lanka (PUCSL) has approved a power cut of three hours today (27) and accordingly, a power interruption schedule has been published.
A power cut of 01 hour and 40 minutes will occur at daytime and a power cut of 01 hour and 20 minutes at nighttime, the PUCSL said.
The power interruption schedule will be in effect to all zones A, B, C, D, E, F, G, H, I, J, K, L, P, Q, R, S, T, U, V, and W.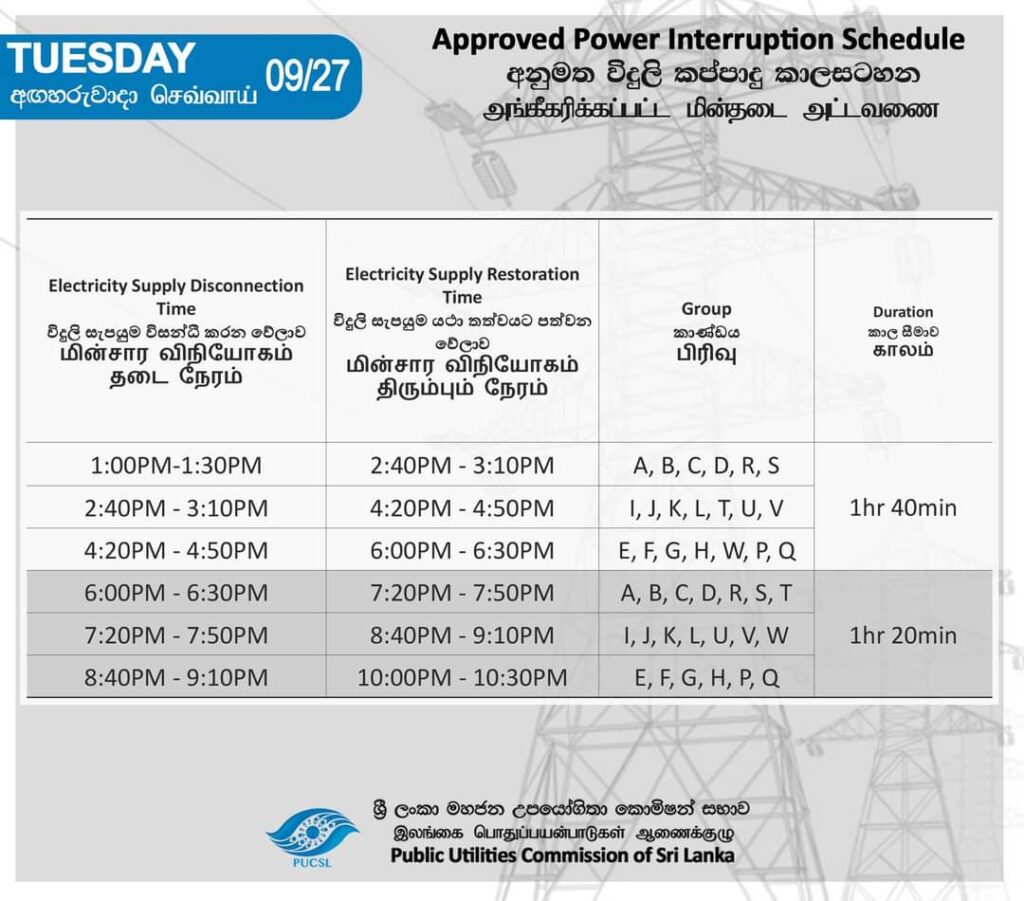 MIAP