Udaya Sri Kariyawasam writes open letter to IGP on Police's productivity
Raising much concerns on the Sri Lanka Police's productivity, Dr. Udaya Sri Kariyawasam has written an open letter to the Inspector General of Police in his capacity as a normal citizen.
The State Mortgage and Investment Bank Chief questioned whether the Sri Lanka Police as a government institution dependent on tax payer's money provides an equal service to the public.
Despite the Police being seen as a public institution that is obliged to maintain the country's rule of law, if the law violated by them, it is also a violation of the rule of law, Kariyawasam pointed out.
He added that should the Police, maintained by the tax payer's money, fail to assure an environment suitable for the public to live freely and peacefully, the funds spent on the entire Police Department cannot be justified at all.
If the Department, nevertheless, is required to boost its productivity, such service can be provided free of charge, he revealed.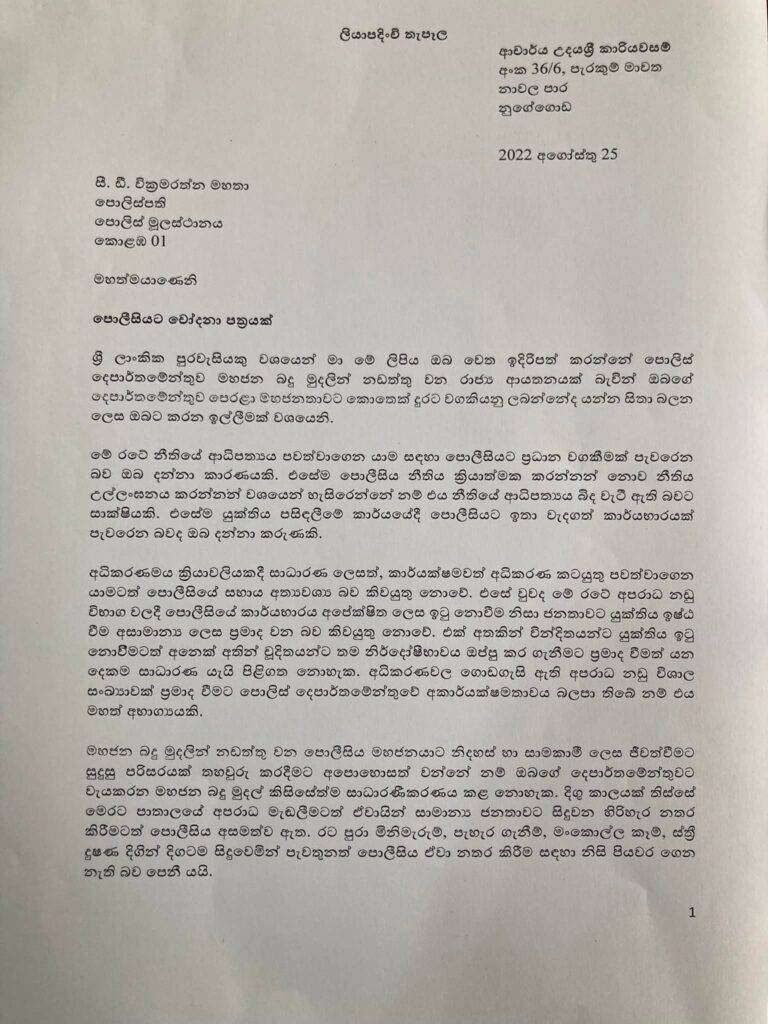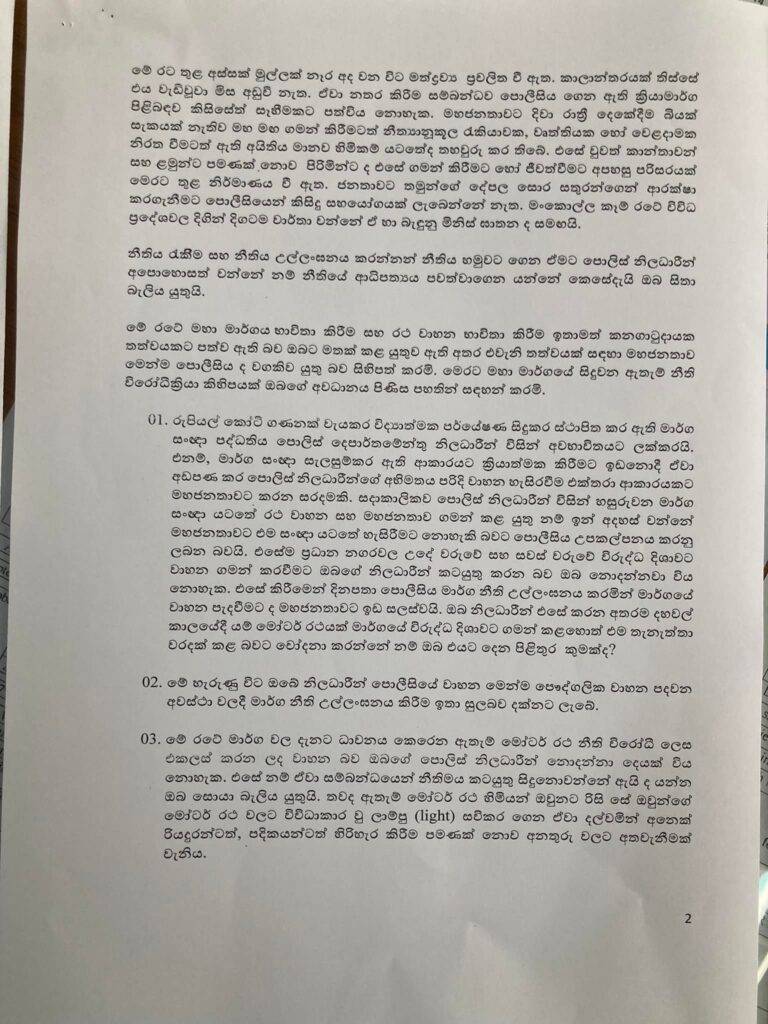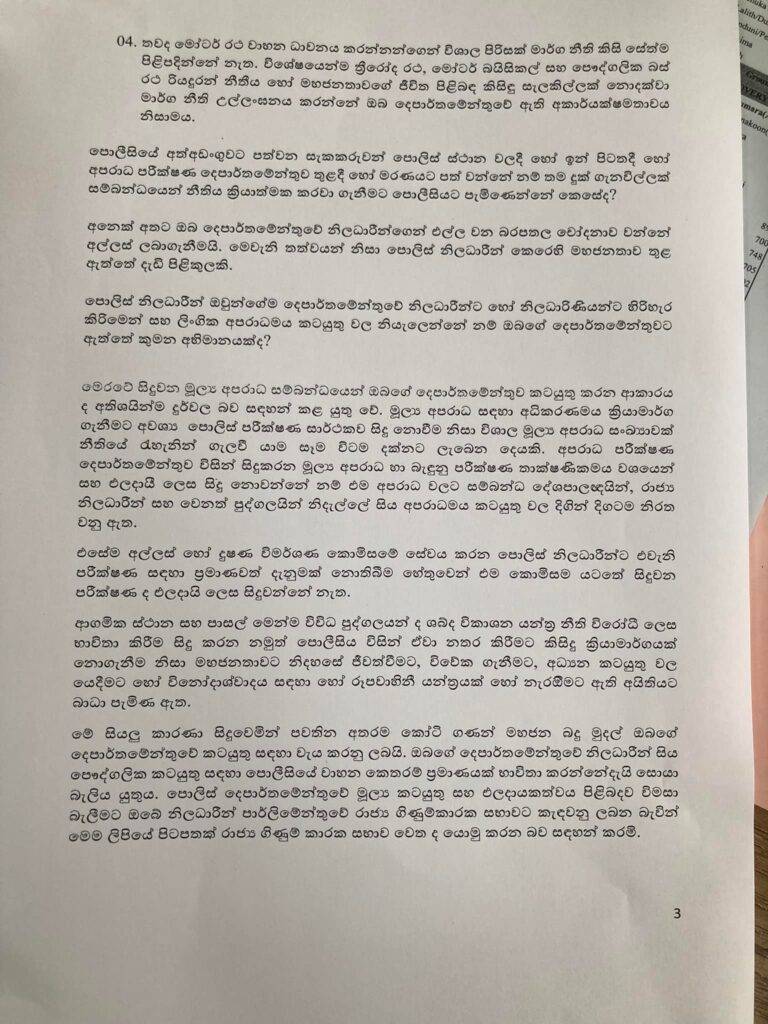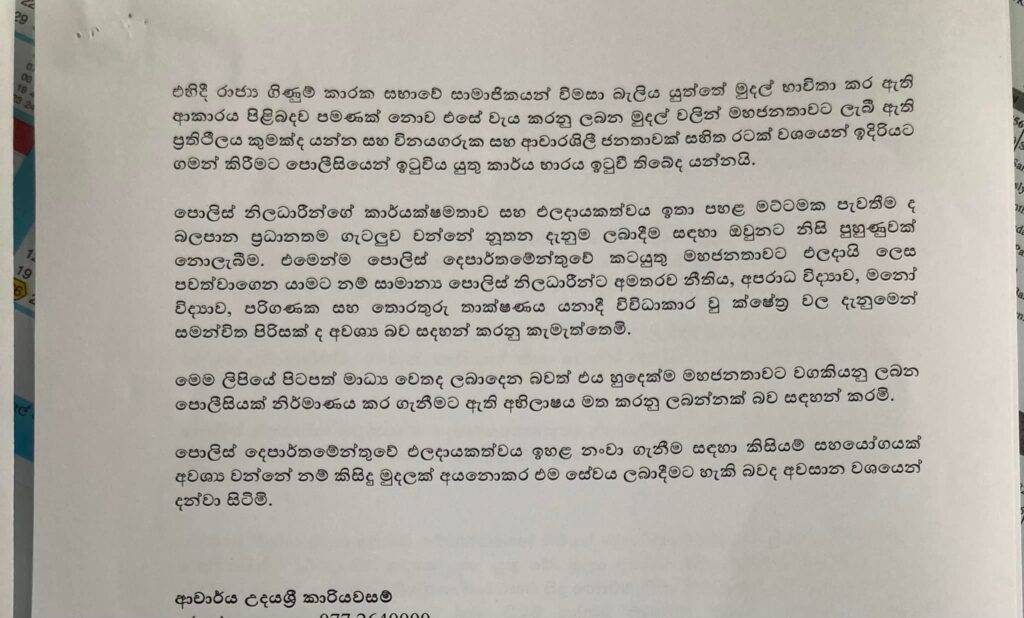 MIAP