UN Resident Coordinator Meets President
PMD: The United Nations Resident Coordinator, Marc-André Franche, paid a courtesy call to President Ranil Wickremesinghe yesterday afternoon (24).
During the meeting, Marc-André Franche, the UN Resident Coordinator, engaged in constructive dialogue with President Wickremesinghe on matters of utmost importance for Sri Lanka's economic stability and growth. Both parties acknowledged the significance of the role the UN could play in assisting Sri Lanka in ensuring equitable debt treatment as Sri Lanka undergoes a restructuring process to overcome financial challenges and foster sustainable development.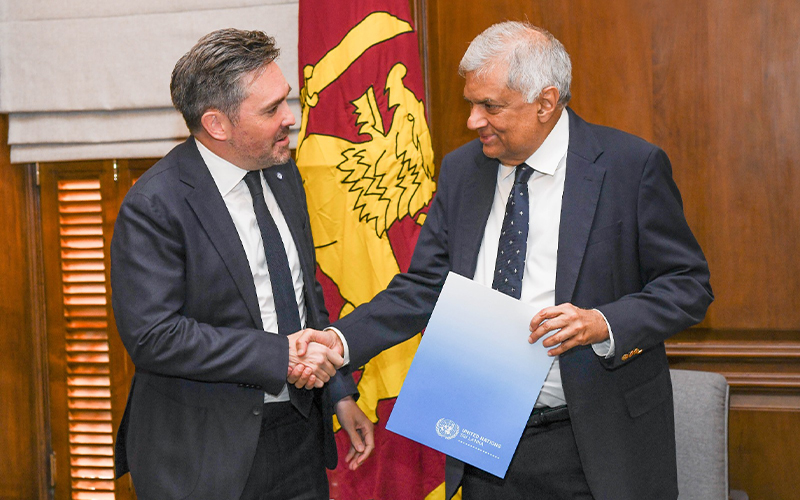 President Wickremesinghe took the opportunity to present his administration's comprehensive development and reconciliation plans for the North and East of Sri Lanka. The proposed plans aim to address long-standing issues, foster regional growth, and promote harmony among communities in these areas. The President emphasised the government's determination to bring about positive changes that would benefit the lives of people in the region.
The meeting concluded with a mutual commitment to collaborate closely on implementing the discussed initiatives.