Visit Sri Lanka for a six-star vacation on a three-star budget
by Krishantha Prasad Cooray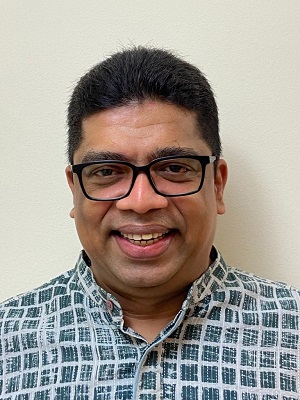 Crisis and turmoil are probably the opposite of sun and sand. The very whiff of these words associated with a country in the news deters most travellers from visiting even the most beguiling of destinations. The discerning traveller, however, spots opportunity, for not all crises are equal. Some can, in fact, lead to a six-star vacation at a three star price. Put another way, a European for example, could consider the option of a four-month tropical holiday as opposed to footing a gas bill four times the cost of such a vacation. Consequently, today, if we were to mark the countries in crisis on a map, the country that immediately fits this criteria would be Sri Lanka.
Among the many heart-warming stories of how humanity rose above all the trauma and enforced depravation produced by the Covid-19 pandemic is one that didn't really go viral worldwide. Some 40 tourists, mostly young backpackers on shoestring budgets, were stranded in Ella, 200 km East of the Sri Lankan capital, Colombo. Darshana Ratnayake, a cafe owner, knew that the small bed-and-breakfast lodges would soon run out of food due to severed supply chains and be forced to shut down. He offered free food and shelter for the tourists.
For Ratnayake the decision was easy: 'Our livelihood depends on tourism. We must help tourists when they are in trouble. Money isn't everything. We must help and share at difficult times like this.'
The Sri Lanka and Sri Lankan ways of this story are timeless. They have survived all manner of calamities, human-made and natural, from floods, droughts, cyclones and a debilitating tsunami in recent years and, in the longue durée, half a millennia of colonial rule, over seventy years of gross mismanagement after Independence, two bloody insurrections and three decades of war.
Turmoil. That's a word which seems to have become a 'must' in all news related to Sri Lanka over the past few months. There are others such as crisis, bankruptcy, unrest, agitation, uncertainty and loan default. These, for three months ending on July 9, 2022, were often accompanied by visuals of mass protests. A bloody overthrow or else a bloody crushing of dissent was on the cards. Neither happened. The people protested, a leader abdicated. A peaceful transition of power. A case study, in fact, about democracy in action, in constitutional terms and in spirit.
Political change does not immediately translate into economic prosperity. This is especially true when the antecedents are congealed in institutional arrangements, established procedures and cultures of administration. Sri Lanka remains in the throes of unprecedented crisis which, in addition to precipitating local processes, is reflective of global economic turmoil.
The human being is a resilient creature but it would be hard to find a people as resilient as those who live in Sri Lanka, an island which floats between being the pearl and the teardrop of the Indian Ocean. Sri Lakna was known to other ages and peoples long gone as Taprobane, Serendib, Asia's Granary and the Pearl of the Indian Ocean. It could also be referred to as the Island of Spices or indeed Cinnamon Island given that Sri Lanka produces the best cinnamon in the world. Perhaps Island of Smiles is also apt. And if a tag is demanded then Island of the World's Best Tea would work considering the priceless flavours of what's known as Ceylon Tea.
Accounts from as far back as the time of the Pharos and indeed the legendary epics of India speak of the island's innumerable natural and human-made endowments. They've not failed to mention the ability of the people to bear with fortitude the bludgeoning of chance, the readiness to smile through catastrophe and to shelve personal tragedy at will in order to welcome and shower with hospitality random strangers. To put in a nutshell that's easier to comprehend, through good times and bad, Sri Lanka is probably the only country in the world where two friends who have dined together and enjoyed an evening of easy conversation laced with frequent peals of laughter actually fight each other to pick up the cheque. It happens all over the country. One should not be surprised at the generosity for Sri Lanka, after all, has been gifting eyes to the world for decades, hundreds of thousands volunteering for eye-donation upon the eventuality of death.
Sri Lanka is in an economic crisis, there's no reason to deny it. And yet, there is a Sri Lanka that has enchanted so many travellers over millennia and from all continents in ways that have made almost every single one of them want to return again and again. This Sri Lanka stands firm, unbowed and continues to smile despite trade imbalance, shortage of fuel, gas and fertiliser, and other hardships.
What is this resilient and unmoving and indeed immovable Sri Lanka, though? What is it that remains unchanged and unperturbed by descriptives such as turmoil, crisis, bankruptcy, agitation, scarcity and foreign exchange woes? Unfortunately, the answer cannot be contained in a few hundred words, but a preview for those unfamiliar can be put together.
References to Sri Lanka's physical and cultural attributes inspire the will to visit, but they are nevertheless misleading. Sri Lanka is much more than the eight World Heritage Sites. This is partly because of a rich, varied and many-layered history that goes back far beyond events and personalities of two and a half millennia formally chronicled. It is also partly due to a diversity of fauna and flora due to Sri Lanka's enviable location as a tropical island in the Indian Ocean blessed by winds and rains from the Southwest and the Northeast, not to mention a unique geography with three climatic zones sub divisible into no less than 46 ecological zones.
Sri Lanka has the highest biodiversity per unit area of land amongst Asian countries. The wet zone rainforests are home to nearly all of the country's woody endemic plants, and about 75% of its endemic animals. And it is not just rainforests; Sri Lanka has a striking variety of forest types thanks to spatial variation in rainfall, altitude and soils. One can imagine the range of exquisite culinary diversity all this translates into. As someone pointed out, all fruit and vegetables grown in Sri Lanka, including those originating in far off lands, and even the fish in Sri Lankan waters taste that much better due to these multiple diversities. Economic crisis has taken away nothing of the relevant fragrances and flavours.
You may have heard of the World Heritage Sites such as Polonnaruwa, Sigiriya, Dambulla, Anuradhapura, Kandy and the Galle Fort, each replete with exotic histories and equally remarkable archaeological treasures that speak of rich heritage. The archaeological maps tell a richer story. The entire island is dotted with archaeological sites, each replete with references to chronicled history and each attended by legends conveyed and obviously embellished and made richer by oral tradition. Fascinating are the multiple narratives which remain in the peripheries of and beyond the touristic routes. It is an island that awaits and welcomes explorers and exploration. That island is not agitated by crises of any kind.
The Central Hills are also under 'World Heritage Sites,' but there are hills and there are hills. The roads cut through tea plantations, where the delicate plucking produces what appears from afar as lush and finely made carpets of green. Then roll down from forest lines of a darker hue and fall to vegetable gardens or paddy fields that sit among hamlets that seem to have been obtained from folktales centuries old. There are other hills that rise from relatively flat terrain outside the central massif. They have their own histories and unique ecologies. Again, made to delight the explorer. Again, undeterred by economic downturns.
There are religious and cultural pageants around the year. There's dancing and drumming. There are chants from Buddhist temples and Hindu Kovils, the call to prayer emanating from mosques and hymns that descend on adjacent communities from churches every Sunday and on festival days. There are destinations for pilgrimages such as Adam's Peak, revered by all faiths, some who believe the footprint at the top is that of Adam, made when he was hurled from Paradise, some who believe it is Lord Shiva and others as a mark left by the Buddha. Adam's Peak has known travellers from ancient times. Adam's Peak is as immovable as can be. Unmoved by economic crises that have at times engulfed the island and the world.
There are rivers, 103 of them, all originating in the central hills, radially flowing to an ocean where waves, calmed by coral reefs, break into shallow waters lined by golden sands. And each beach has its own character, each attended by particular gifts, from surfing to brilliantly coloured marine life among corals to whale-watching and diving to shipwrecks several hundred years old. Untouched by crisis, obviously.
All these places, all these festivities and living heritage are peopled. And they are always smiling. They know of crisis and turmoil because they are the obvious recipients or victims of such things, but they survive and their ancestors have, with good humour that makes it easier to suffer deprivation and an ethic of giving and hospitality that is as enchanting as anything you would encounter in the island. It is an island of smiles.
Sri Lankans, for example, were full of smiles when an Australian cricket team visited the island recently. They braved all manner of scarcity to fill the stadiums. They were so grateful to the Australians for disregarding horror stories about the island that they turned in Aussie colours; the stadium was a riot of yellow, putting aside a long history of sporting antipathy. They were all smiling. The visiting Australians essentially told a doubting world a simple story: Sri Lanka is not just ok to visit, but it is a place of so many small miracles, all contained in less than 66,000 square kilometres.'
Alex Degmetich, a 31-year-old American cruise line entertainment director, who benefited from Ratnayake's largesse, put it well: 'We were totally blown away. Coming from Western society, where nothing is really given to us and we have to pay for everything which is fine. But here, locals providing us tourists with free food and accommodation, is really humbling.'
Rebecca Curwood-Moss, a tourist from England, also a beneficiary, went further when referring to the meals Ratnayake had offered: 'In the box, we didn't just find the delicious homemade rice and curry, but we found hope.'
There are things to which one cannot really assign stars. Sri Lanka is made of a million such things. And there are hundreds of thousands of Sri Lankans ready to reveal them all to you, one by one.