China's Foreign Affairs Vice Minister reaffirms support for SL's economic recovery
PMD:
President Ranil Wickremesinghe received a courtesy call by Sun Weidong, the Vice Minister of Foreign Affairs from the People's Republic of China. The meeting took place at the Presidential Secretariat yesterday (30) and was attended by officials from both nations. During the discussions, Vice Minister Sun Weidong reiterated China's steadfast support for Sri Lanka in its ongoing economic recovery. The President expressed his sincere appreciation for the unwavering assistance provided by China during this critical period.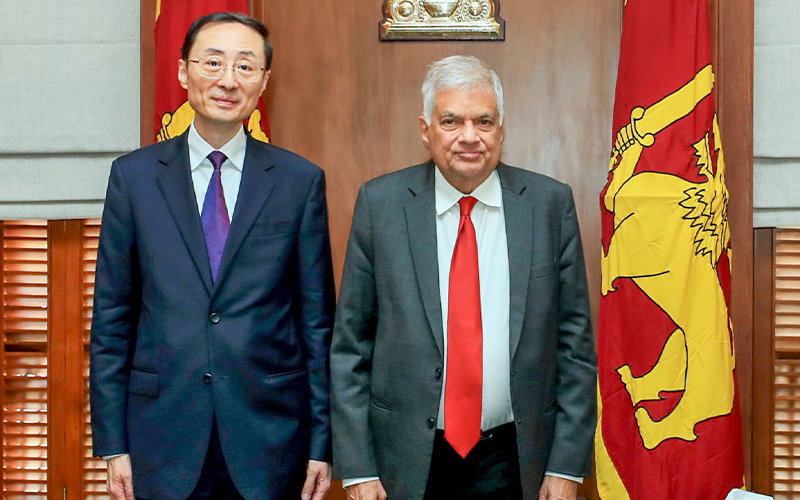 Furthermore, Vice Minister Sun Weidong announced China's keen interest in exploring opportunities to strengthen the bilateral relations between the two countries. This commitment highlights China's dedication to fostering closer ties with Sri Lanka on various fronts. The visit of Vice Minister Sun Weidong and the discussions held with President Wickremesinghe further solidify the bonds between China and Sri Lanka, paving the way for enhanced cooperation and shared prosperity in the future. President's Chief-of-Staff and Senior Advisor on National Security Mr Sagala Ratnayake, Secretary to the Ministry of Foreign Affairs Ms Aruni Wijewardena, and Director of International Affairs Mr Dinouk Colombage were present on this occasion.