Dialog Axiata attains ISO 27701, reinforcing data security & privacy
Colombo (LNW): Dialog Axiata PLC recently achieved a notable milestone by becoming the first telecoms provider in the country, and among a select group in South Asia, to receive the ISO 27701 certification, the international standard for Privacy Information Management Systems.
An extension of the ISO 27001 accreditation, ISO 27701 offers additional controls on data privacy and guidance on establishing, implementing, maintaining, and enhancing an organisation's Privacy Information Management System.
The ISO 27701 standard provides a comprehensive framework for Privacy Information Management Systems (PIMS), allowing organisations to hone their data privacy practices and adapt to changing privacy threats and regulatory demands.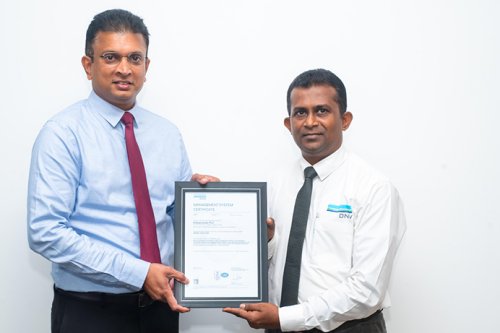 This approach is deeply rooted in stringent risk management and compliance principles, emphasising progress measurement and promoting continuous enhancement.
"Receiving this certification underscores our steadfast dedication to data security and privacy. The ISO 27701 certification is testament to our commitment to maintaining the trust of over 17 million Sri Lankans and Enterprises," commented Supun Weerasinghe, Group Chief Executive of Dialog Axiata PLC.
ISO 27701, the first global standard for Privacy Information Management Systems, serves as a crucial tool for Dialog, ensuring the company's consistent adherence to all relevant regulations in Sri Lanka.