Fuel quota increased for Festive Season
By:
Isuru Parakrama
Colombo (LNW):
The existing fuel quota will be increased with effect from midnight today (04), revealed Power and Energy Minister Kanchana Wijesekara. The move comes in for the Sinhala and Tamil New Year season. As previously planned, the Ceylon Petroleum Corporation (CEYPETCO) has ordered and procured the necessary stocks of fuel for the increased quota, the Minister noted. He added that the Three Wheel (Special) category – registered taxis, have been allocated extra fuel allocations.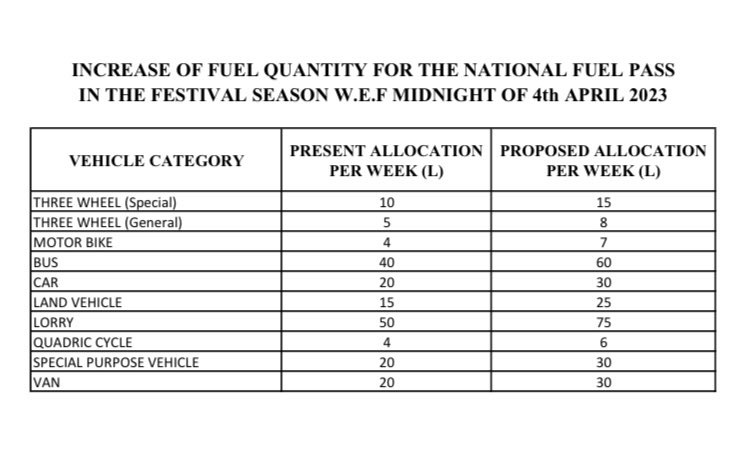 The existing Fuel quota has been increased for the New Year festive season & will come into effect from midnight today. As previously planned, according to the increasing need for fuel during the festive season, CPC has ordered & procured the necessary stocks.
* Three Wheel… pic.twitter.com/ukX4PrI0PL — Kanchana Wijesekera (@kanchana_wij) April 4, 2023