Political stability and peaceful atmosphere contributed to Rupee strengthening: Finance State Minister
By: Isuru Parakrama
Colombo (LNW): The Sri Lankan Rupee has strengthened due to a number of key decisions taken by the government affecting the economy, said State Minister of Finance Ranjith Siyambalapitiaya.
Among the contributory factors are the political stability and a peaceful atmosphere established by the government led by President Ranil Wickremesinghe, the State Minister said, adding that Finance Ministry data reveal that Sri Lanka's foreign reserves estimated to be US$ 1.7 billion as of September, 2022 have increased by 23.5 per cent to US$ 2.1 billion as of February, 2023.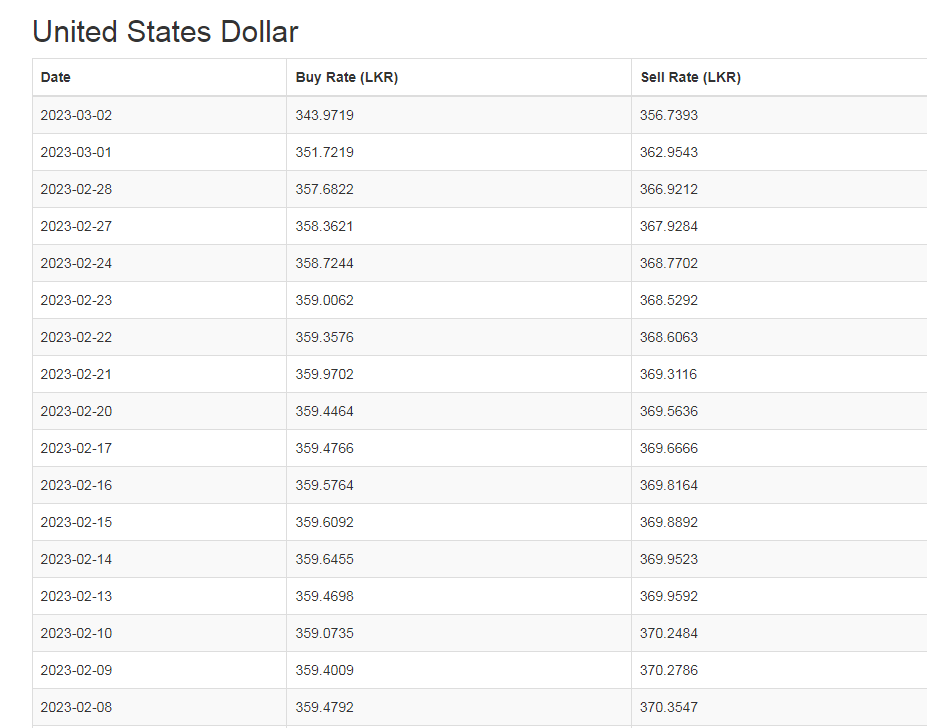 Headline inflation previously recorded to be 94.9 per cent in September, 2022 has dropped to 60.1 per cent in January, 2023, and tourist arrivals have increased by 261 per cent, rising to 107,639 in February, 2023 from 29,802 in September, 2022, Siyambalapitiya cited data.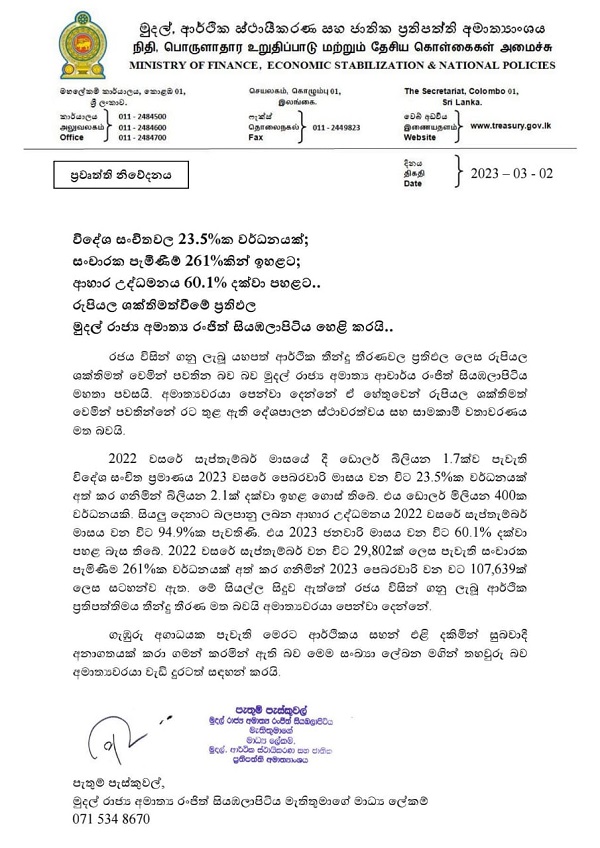 The Rupee exhibits appreciation amidst a number of growing crises contradictory to the Minister's comments about 'political stability', in the backdrop where island-wide protests and strike actions are in operation in objection to the recent tax hike and electricity tariff revision implemented by the government in obedience to the International Monetary Fund's (IMF) US$ 2.9 billion bailout. On the sidelines of the purported 'economic stability', the government of Sri Lanka is vehemently being criticised for the repressive measures it has taken against peaceful protesters, who are demanding the holding of the Local Government Election for the assurance of democracy.