President's Thai Pongal Message
It is indeed a great pleasure to extend my best wishes to the Hindu devotees of Sri Lanka, on the auspicious occasion of 'Thai Pongal', celebrated to thank the Sun, Mother Nature and farm animals, that contributed to the bountiful harvest. This 'Thai Pongal' is a celebration with added significance, considering the bumper harvest of the current 'Maha' Season, from which the entire nation will benefit.
The 'Pongal' festival this year is opportune to signify the Government's endeavours, to build a self-sufficient country by ensuring food security and nutrition for all , and reviving Sri Lanka being the Granary of the East, as established by our forefathers. Modernization of the Agriculture sector is a priority for the Government in its bid to create it as an effective, sustainable and profitable livelihood, and also serve the competitive international markets.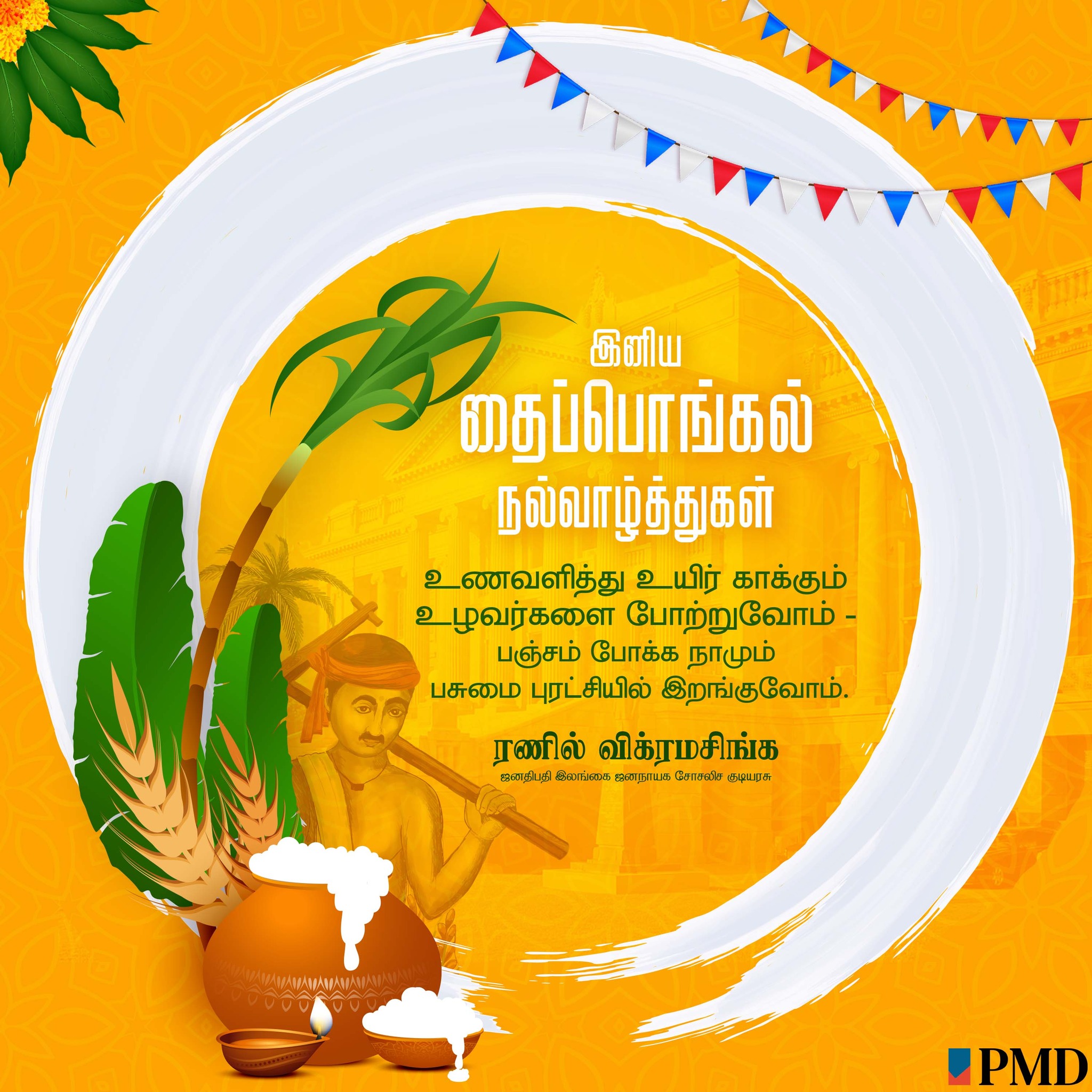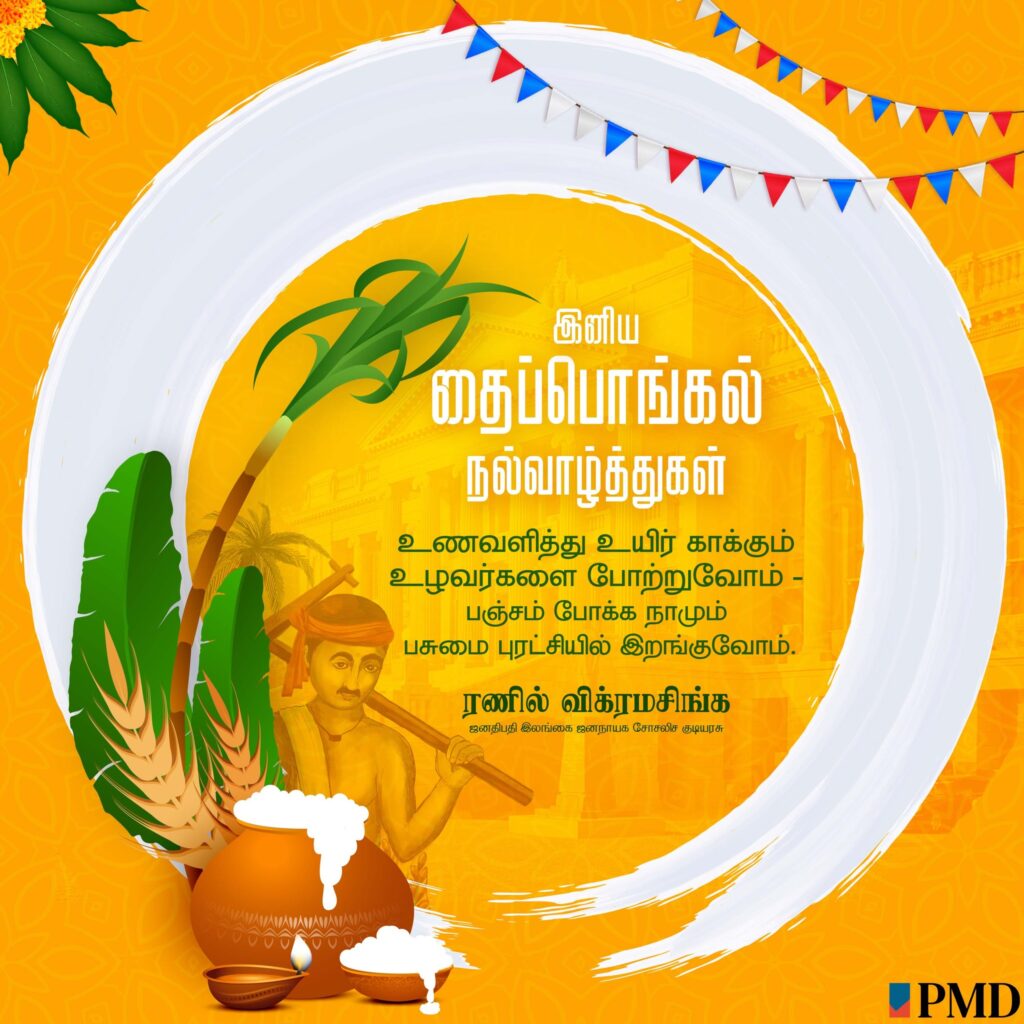 On this 'Thai Pongal' Day, which also signifies productivity and prosperity, it is imperative that we as Sri Lankans unitedly commit to contribute to the Government's new economic and social reform program, and rebuild the country with economic affluence.
May the 'Thai Pongal' celebration today, bestow blessings on the country's journey towards flourishing economic development. In keeping with the spirit and traditions of 'Pongal', also, may success overflow for the people of Sri Lanka to prosper.
President Ranil Wickremesinghe