Prime Minister calls for innovative, out-of-box technological solutions
Colombo (LNW): There is an urgent requirement for inventive, outside-the-box approaches in the engineering and technological fields, emphasised Prime Minister Dinesh Gunawardena, attending the Techno 2023 – Engineering and Technology Exhibition at the Bandaranaike Memorial International Conference Hall (BMICH) yesterday (20).
The Sri Lankan Premier pointed out that engineers and technologists should not merely stick to the theories within their course curricula but should devise imaginative solutions to the numerous economic challenges the nation faces.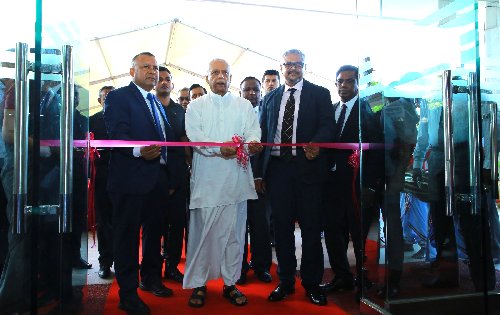 He commended the Institute of Engineers of Sri Lanka (IESL) for staging Techno 2023 under the banner, 'Engineering for Economic Recovery', showcasing how engineering technologies can aid the nation in economic rejuvenation.
Their aim to surmount the unprecedented economic turmoil by fostering entrepreneurship, inspiring new business initiatives, generating employment, and enhancing economic growth is commendable.
He recollected supporting the then Minister P. Dayaratna in 1985, during his early days as an MP, to secure parliamentary endorsement of the IESL Bill.
"I commend IESL's role as a premier professional engineering and technological institution for harnessing Sri Lanka's diverse engineering prowess in steering our nation towards technological distinction and in enhancing the living standards of our citizenry," Gunawardena remarked.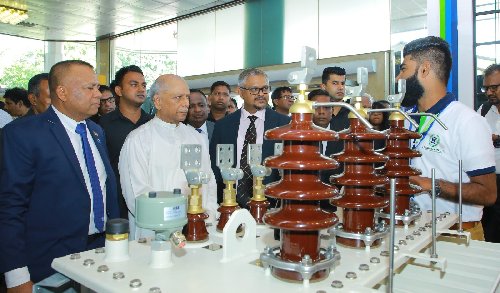 Highlighting that the economy has been hit with a downturn, soaring unemployment, inflation, and an escalating trade imbalance, alongside difficulties in debt repayments due to the Covid-19 pandemic and the subsequent global economic slump, the Prime Minister asserted that engineers have a pivotal role.
Engineering solutions can address some major economic challenges, he went on, adding that infrastructure upgrades, for instance, can enhance transport, power production, and telecommunications, thereby promoting trade, enticing foreign investment, and generating employment.
Acting Technology Minister Kanaka Herath called on engineering and tech professionals to offer digital solutions to current obstacles, with the aim of increasing the digital sector's contribution to GDP from the present Rs 3.8 billion to 5 billion.
He noted that engineering solutions possess the capacity to elevate education and skills, fostering a proficient workforce which can draw in foreign investment, spawn local and international job openings, and stimulate innovation.
Prof. Ranjith Dissanayake, President of the Institution of Engineers, Sri Lanka, Eng. R B M Gunawardena, Deputy Executive Secretary, along with past IESL presidents and members, were in attendance at the Techno 2023 launch.