'Seylan Tikiri' & WNPS Partner to Educate Youth on SL's Elephants
Colombo (LNW):
Seylan Tikiri, a distinguished Children's Savings brand in Sri Lanka, is delighted to unveil its recent partnership with the Wildlife and Nature Protection Society (WNPS) to organise a trip to the Elephant Transit Home (ETH) in Udawalawe. Crafted to enchant the Society's Young Explorers, this outing was aimed at fostering a love for nature and wildlife. The day kicked off with an enlightening talk by the devoted vets at ETH, offering the young attendees invaluable knowledge about elephant behaviour and the admirable efforts at the transit home. The young explorers were subsequently escorted to the veterinary facility, where they had the unique opportunity to observe two critical treatment procedures, shedding light on the care and commitment essential to safeguard these magnificent animals.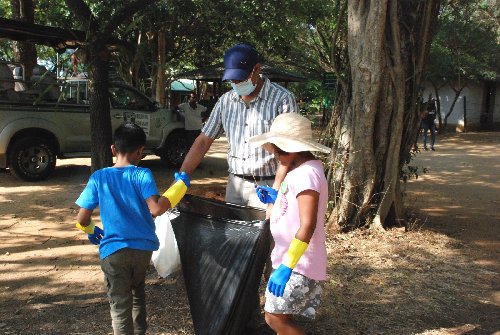 A standout moment was the touching experience of feeding the baby elephants, an activity that the children found deeply engaging, underscoring the significance of conservation and fostering a sense of compassion for animals. Demonstrating their commitment to community involvement, the children took part in a community service task, cleaning the ETH car park, thus instilling values of environmental care and teamwork. The day concluded with an afternoon tea, organised by the children in honour of the vets, staff, and volunteers at the Elephant Transit Home, a gesture underscoring the importance of collective efforts in wildlife conservation and recognising the dedication of those championing wildlife protection.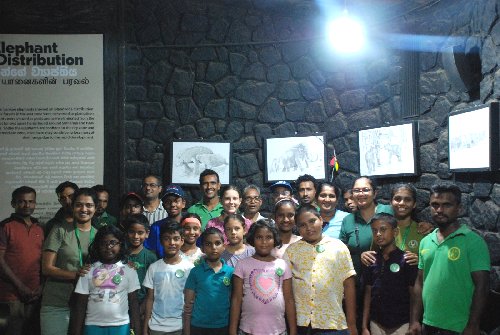 This event further showcases the fruitful collaboration between Seylan Tikiri and WNPS. As a leading junior savings brand, Seylan Tikiri is dedicated to presenting children with unforgettable experiences through creative educational initiatives. In today's digital era, this excursion offered a special chance for children to engage with nature, emphasising the importance of conservation and environmental responsibility. True to its ethos, Seylan Tikiri is dedicated to orchestrating diverse events year-round for the Tikiri Kids' benefit. These activities not only inspire positive behaviours but also offer precious experiences during their formative years, all the while championing savings. Parents keen to offer their children a host of advantages, from bonus interest to gift vouchers, are encouraged to set up a Tikiri account for those under 15. To get started, visit the nearest Seylan Bank branch or ring 200 88 88.