Silent protest remembering 40 years of "Black July" (PHOTOS)
Colombo (LNW): A silent protest remembering the 40th anniversary of the 1983 "Black July" and commemorating those who were killed in the tragedy was held near the Borella Cemetery roundabout yesterday afternoon (23), themed "Let's not forget slaughter of Tamils – Justice for those murdered."
The event was organised by the "Brotherhood of North and South" (Uthura Dakuna Sahodarathwaya).
Subsequent to the commemoration, a silent protest was held on the premises, but a tense situation arose as a group of people unaffiliated with the protesters barged in and expressed their objection to the protest. The Police intervened and attempted to control the situation, but the heated situation continued to occur between the two groups.
The commemoration, nonetheless, continued with the organisers of the event lighting candles in remembrance of the victims and deceased of the tragedy.
The Police together with the Riot Control Unit dissolved the protesters from the premises.
Vehicles carrying water cannons ready to be launched, Police, Riot Control units and Army personnel were deployed in and around the area where the commemoration event was held.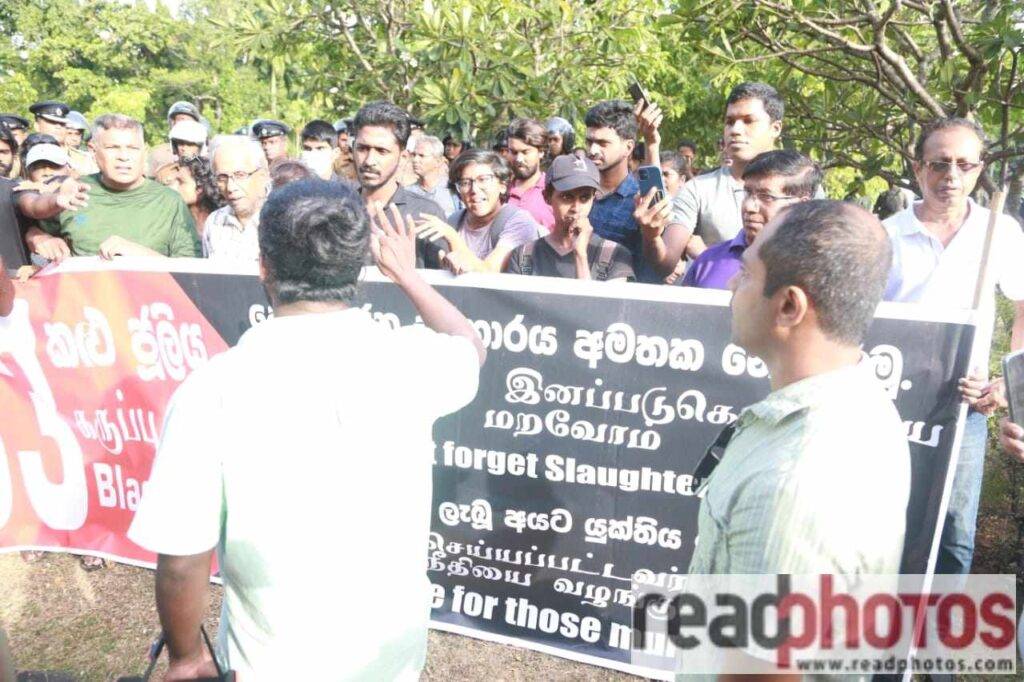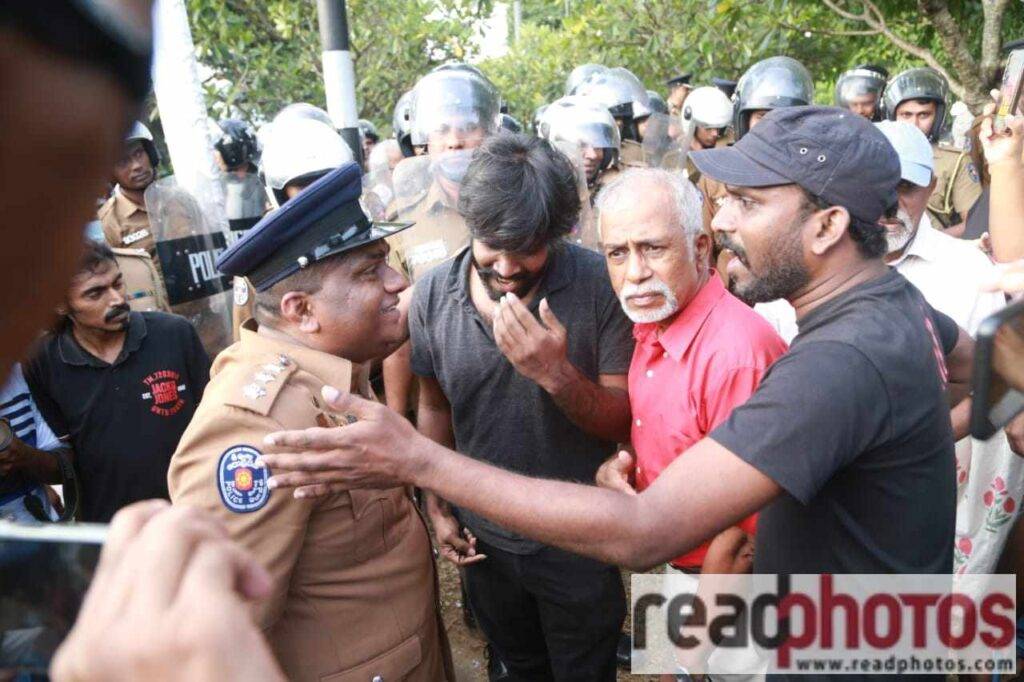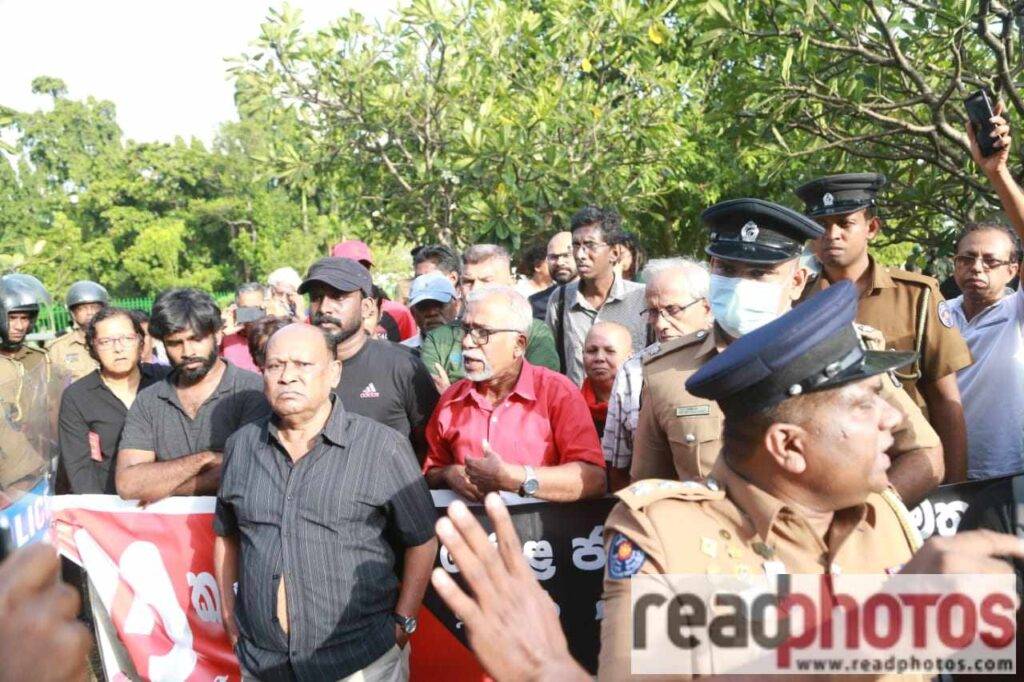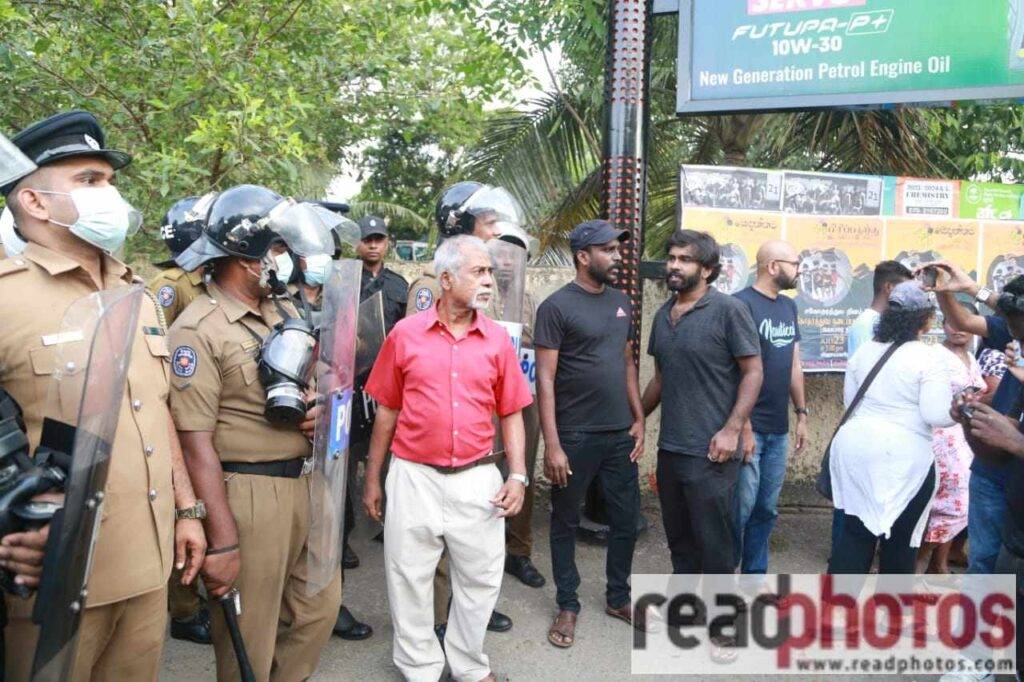 Photo Courtesy: Ajith Senevirathne
To view full photos, visit READPHOTOS
https://www.readphotos.com/photo-stories/582/Lets%20not%20forget%20slaughter%20of%20tamils%20BLACK%20JULY