SL Consul General to Dubai and the Northern Emirates presents Letter of Commission
Consul General to Dubai and the Northern Emirates, Alexi Gunasekera, presented the Letter of Commission to the Director of the Office of the Foreign Affairs of the United Arab Emirates in Dubai Sheikh Maktoum Bin Butti Al Maktoum on 18 July 2023.
During the ceremony, the Consul General underscored the importance of fostering robust diplomatic ties between Sri Lanka and the UAE, recognizing the immense potential for collaboration in the areas of trade, investment, tourism, and cultural exchange among others. He also stated that Sri Lanka offers lucrative investment opportunities, particularly in the dynamic landscape of Port City, IT BPO, renewable energy etc. As Sri Lanka and the UAE continue to foster strong ties, the Consul General expressed his utmost confidence in uplifting existing Sri Lanka and the UAE relations to a new height during his tenure.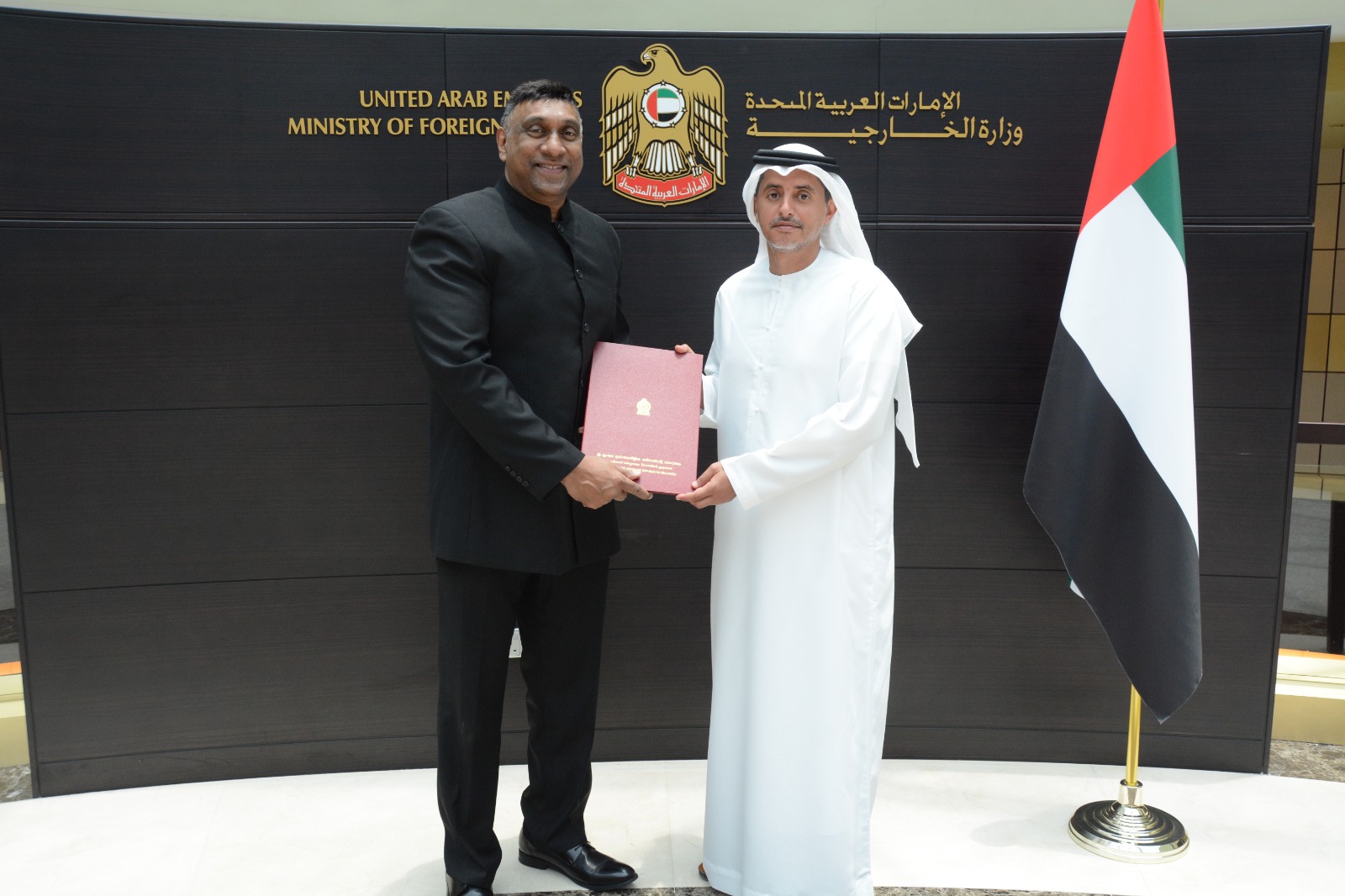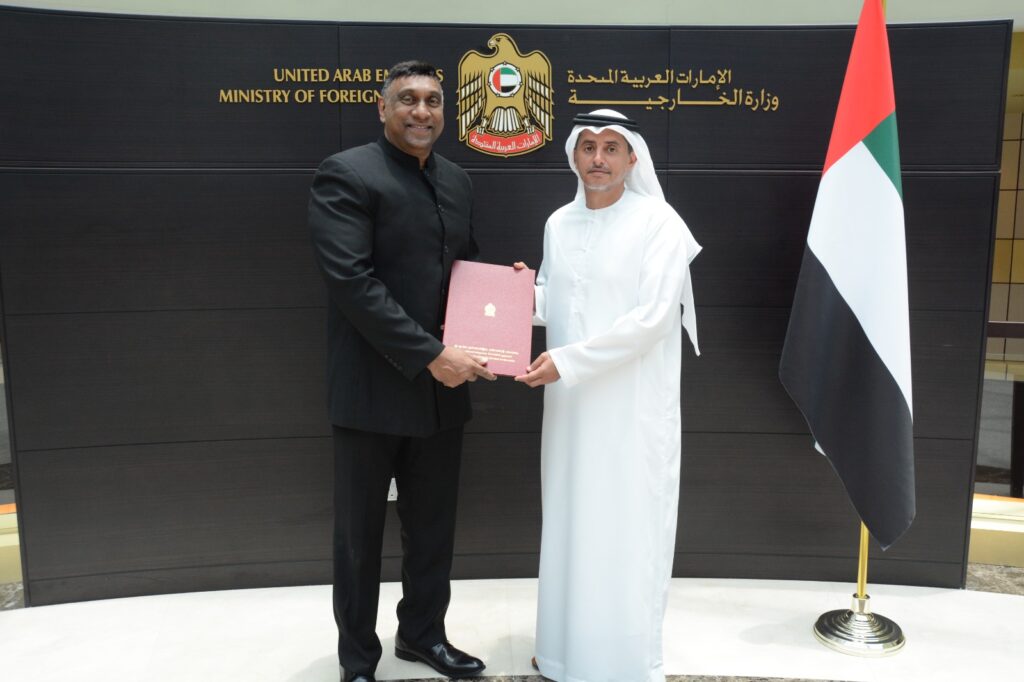 While congratulating the newly appointed Consul General, the Director of the Office of the Ministry of Foreign Affairs in Dubai emphasized that Dubai being the hub in the region, promoting Sri Lanka – UAE trade relations would give a spillover effect to penetrate the other Gulf countries. He also discussed on Sri Lanka tea and precious gems and stated that a considerable scope for collaboration between the UAE and Sri Lanka is available in these sectors. Highlighting the potential cooperation in a broad spectrum of fields, the Director pointed out the necessity of entering into a Comprehensive Economic Partnership Agreement (CEPA) with Sri Lanka in line with the UAE's goal of deepening ties with strategic partners around the world.
The Director assures that he remains committed to providing the fullest support to the Consulate General in its every effort to jointly promote the comprehensive and rapid development of the bilateral relationship between both countries.
Consulate General of Sri Lanka
Dubai
21 July 2023