SL Embassy Promotes Tourism and Cuisines in Brazil
The Embassy of Sri Lanka in Brazil promoted Sri Lanka Tourism, Cuisines and Ceylon Tea at the Annual Bazaar of the Asian and Oceania countries held at the Museu de Arte de Brasilia on Saturday, 19 August 2023.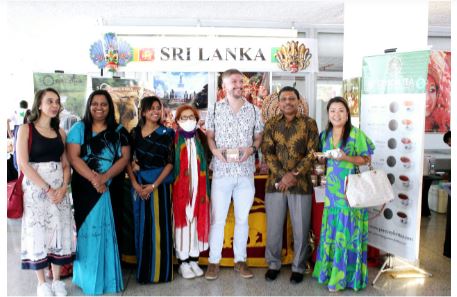 The Diplomatic Missions of Arab League, India, Indonesia, Myanmar, Nepal, Pakistan, Palestine, Singapore, Sri Lanka, Syria and Vietnam participated at the event.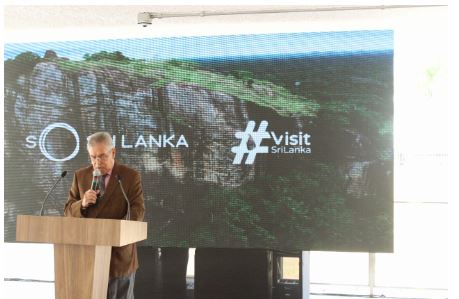 Sri Lanka stall was colorfully decorated with traditional Sri Lankan items including scenic pictures, crafts, products, Ceylon Tea, and Sri Lankan cuisines.
Leaflets on Sri Lanka Tourism in Portuguese language were distributed among the 3000 visitors that attracted the bazaar. Visitors to the Sri Lanka stall lined up in a long queue to taste Sri Lankan cuisines. They also had the opportunity to taste a cup of Ceylon Tea.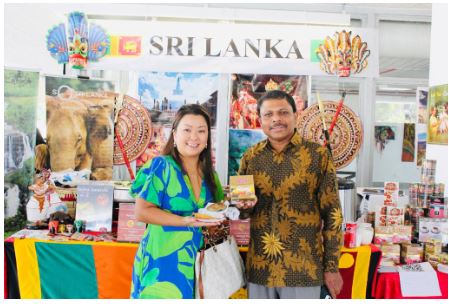 The crowd impressed to watch video clips on Sri Lanka as a Tourist destination and Kandyan dancing  screened on the large digital screen at the venue at regular intervals.